You obviously know singer Dua Lipa. She's, like, an icon.
Well, she did something ICONIC at the Grammys Sunday night. First, she won a frickin' Grammy for "Electricity" — a song that is an out-of-body experience for me.
Then, on the red carpet, she was asked about major categories being dominated by women this year.
When Ryan asked, "What do you think that says about the industry today and where it's going?" Dua said this: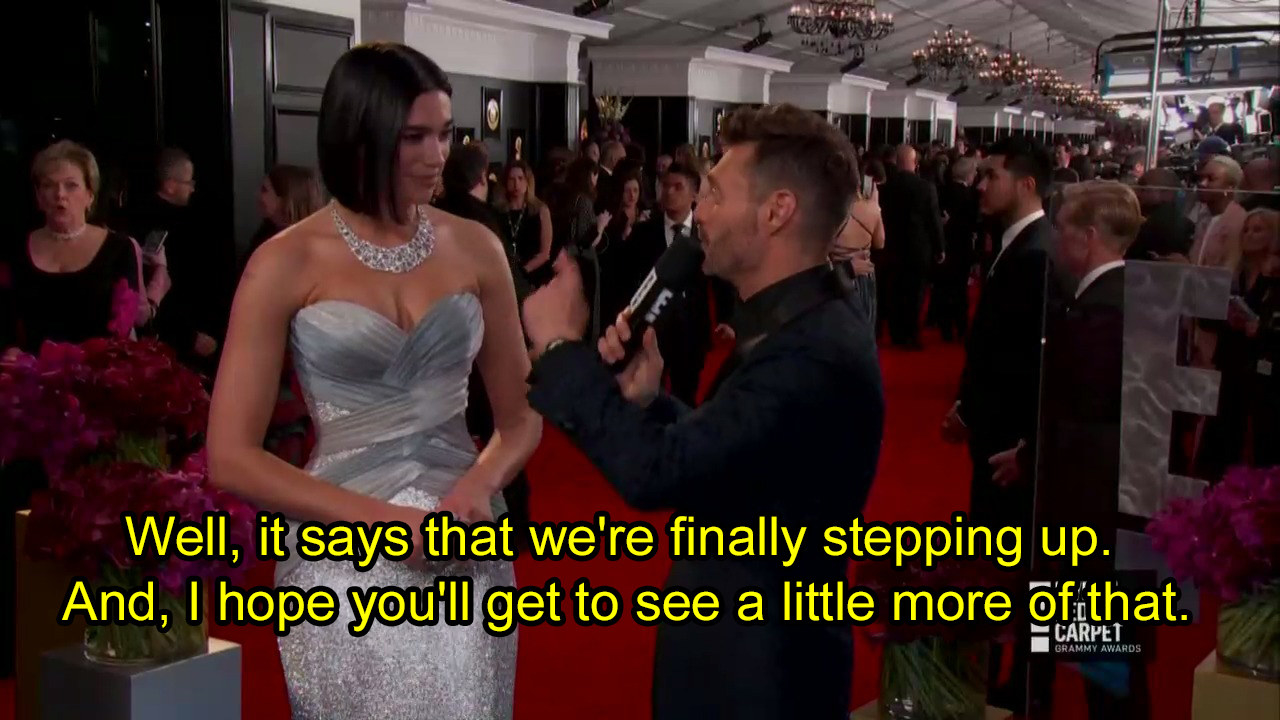 That was definitely shade toward the president of the Grammys, Neil Portnow, who said women need to "step up" last year:
He told Variety:
It has to begin with...women who have the creativity in their hearts and souls, who want to be musicians, who want to be engineers, producers, and want to be part of the industry on an executive level, they need to step up because I think they'd be welcome. I don't have personal experience of those kinds of brick walls that you have to face, but I think it's upon us – us as an industry – to make the welcome mat very obvious, breeding opportunities for all people who want to be creative and paying it forward and creating that next generation of artists.
Even Pink wrote a note calling out Portnow.
Looks like GRAMMY-WINNER* Dua Lipa is adding "Don't tell women to step up" as a new rule. Good for you, Dua! And congrats!