Back in August, someone tweeted about Dua being the "Cher of our generation." Well, rather than agree or say something nice, Cher — as she was entitled to — responded with this shady tweet:
Now, seven months later, the two met at the Versace Fall/Winter 2023 Show, and people are pointing out how awkward it was:
In the clip, Dua appears to go for a hug, but Cher gives a handshake:
Then Dua looks at the camera: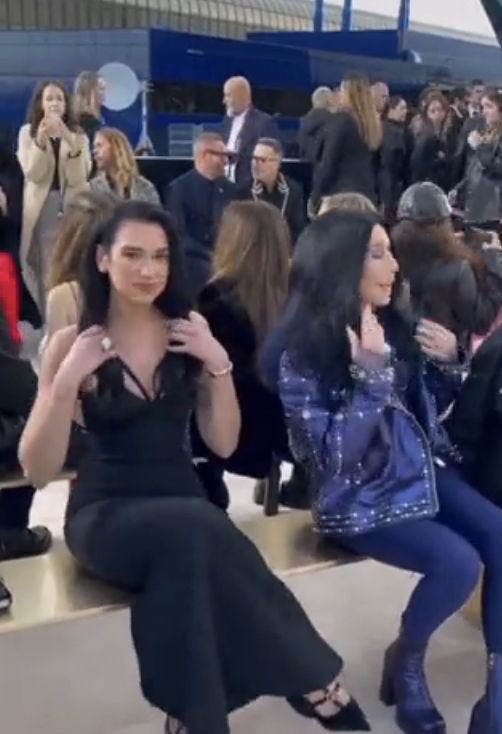 One tweet with more than 66,000 likes read, "Dua was about to hug her, but then she remembered the tweet."
People were dying at how Dua looked at the camera after:
What did you make of the interaction? Let me know in the comments below!