Earlier this month, Drake released a two-track EP called Scary Hours, which featured the songs "God's Plan" and "Diplomatic Immunity."
Well, people believe that on "Diplomatic Immunity" Drake goes off on Complex podcast hosts Joe Budden and DJ Akademiks.

This person breaks down how the song allegedly disses the two hosts:
Ok, still with me? Good. So, last night, while celebrating his mother's birthday, Drake was on Instagram live...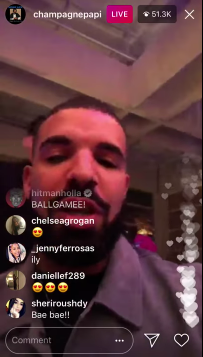 ...when all of a sudden, DJ Akademiks — the guy Drake allegedly JUST dissed — joins the live and starts a convo with rapper Logic, who had chimed in earlier.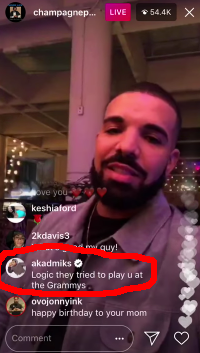 People loved the moment.
DJ Akademiks hasn't really responded, but he tweeted a laughing emoji, so it looks like he took the callout well.