You know Dionne Warwick. She's a legendary singer, responsible for hits including "That's What Friends Are For," "I Say A Little Prayer," and "I'll Never Love This Way Again."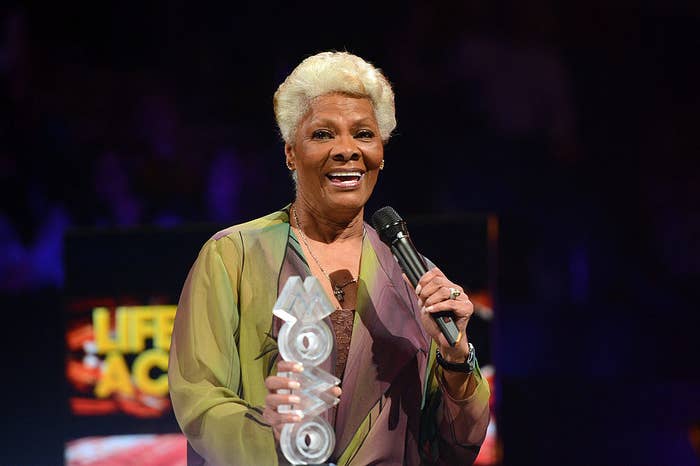 Well, recently, she's been teaching herself how to use Twitter, and it's been amazing.
And now that she basically got the gist of it, she randomly roasted Chance the Rapper and The Weeknd. "If you have 'The' in your name, I'm coming for you. I need answers today," she said.
"Hi, Chance the Rapper," Dionne wrote. "If you are obviously a rapper, why did you put it in your stage name? I cannot stop thinking about this."
And then followed it up with "I am now Dionne the Singer."
LMAO. Well, Chance saw the tweet and said, "Sorry, I'm still freaking out that you know who I am. This is amazing."
"Of course I know you," Dionne replied. "You're THE rapper. Let's rap together. I'll message you."
Yes, we need that collab!
But Dionne wasn't done. "The Weeknd is next. Why? It's not even spelled correctly?"
LMAO, it's the "It's not even spelled correctly?" for me.
The Weeknd actually loved it, though. "I just got roasted by Dionne Warwick, and I feel honored! You just made my day."
Ugh, I love Dionne's tweets, and I love their responses. What an honor it is to be roasted by such a legend.