She captioned the now-deleted Instagram this:

Unfortunately, the two have decided to break up.
"Please don't go after him. He's a good guy," she said in the first message. "Much better than what people see on the outside just because he's got a lot of tattoos."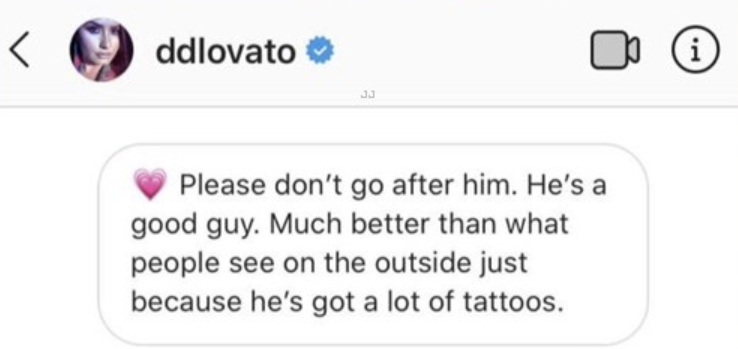 "Breakups are hard for both parties involved. Just stay nice and say prayers," she said in the second message.

Really, though, breakups are tough, and Demi knows how big her fanbase is.
It's nice to see a celeb being proactive about preventing someone getting hate online — especially an ex. Props to you, Demi, and hang in there!