David revealed that the award went to Poopies and the Snake from Jackass Forever. They beat out other kisses from Hunter Schafer and Dominic Fike, Zendaya and Tom Holland, and more.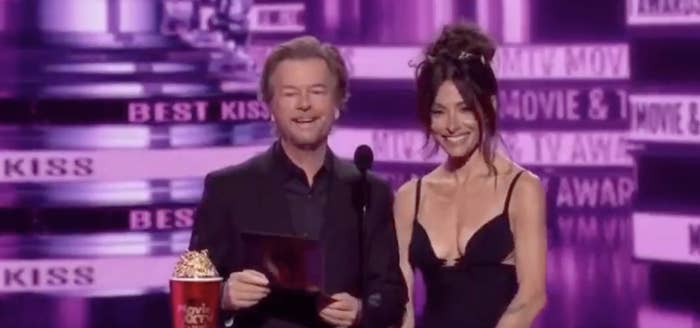 As the camera panned to Poopies (aka Sean McInerney), you could hear David clearly say, "They beat Zendaya?" to his co-presenter, Sarah Shahi. He sounded shocked and almost disappointed, LOL.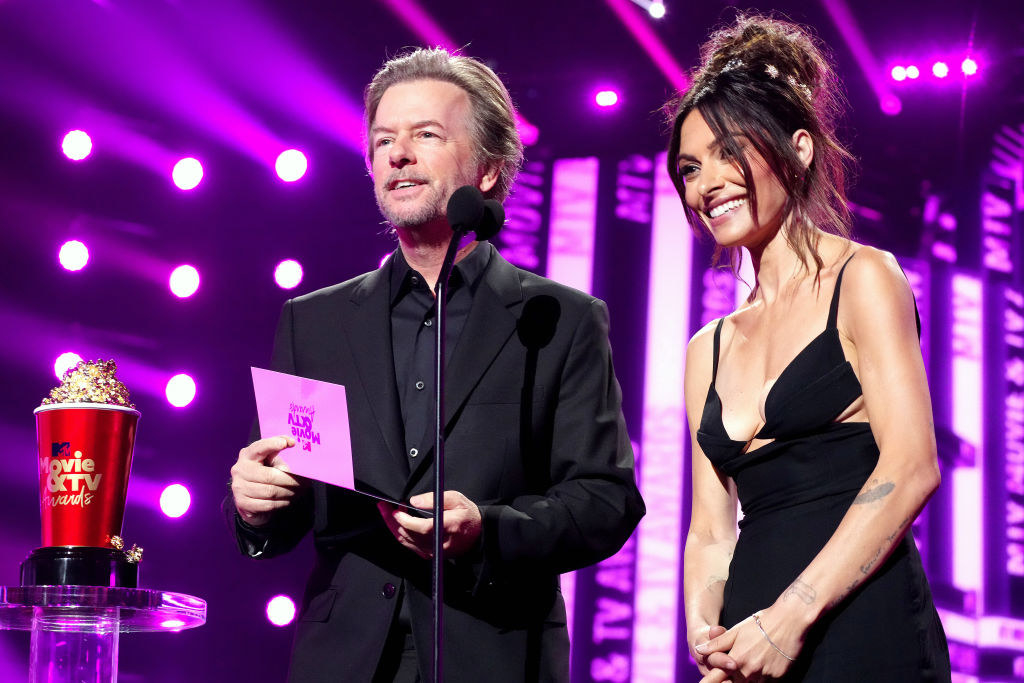 People were dying at the short, awkward moment.
In Poopies' defense (wow, never thought I'd write that), he did kiss a Texas rat snake in Jackass Forever, so the award was deserved!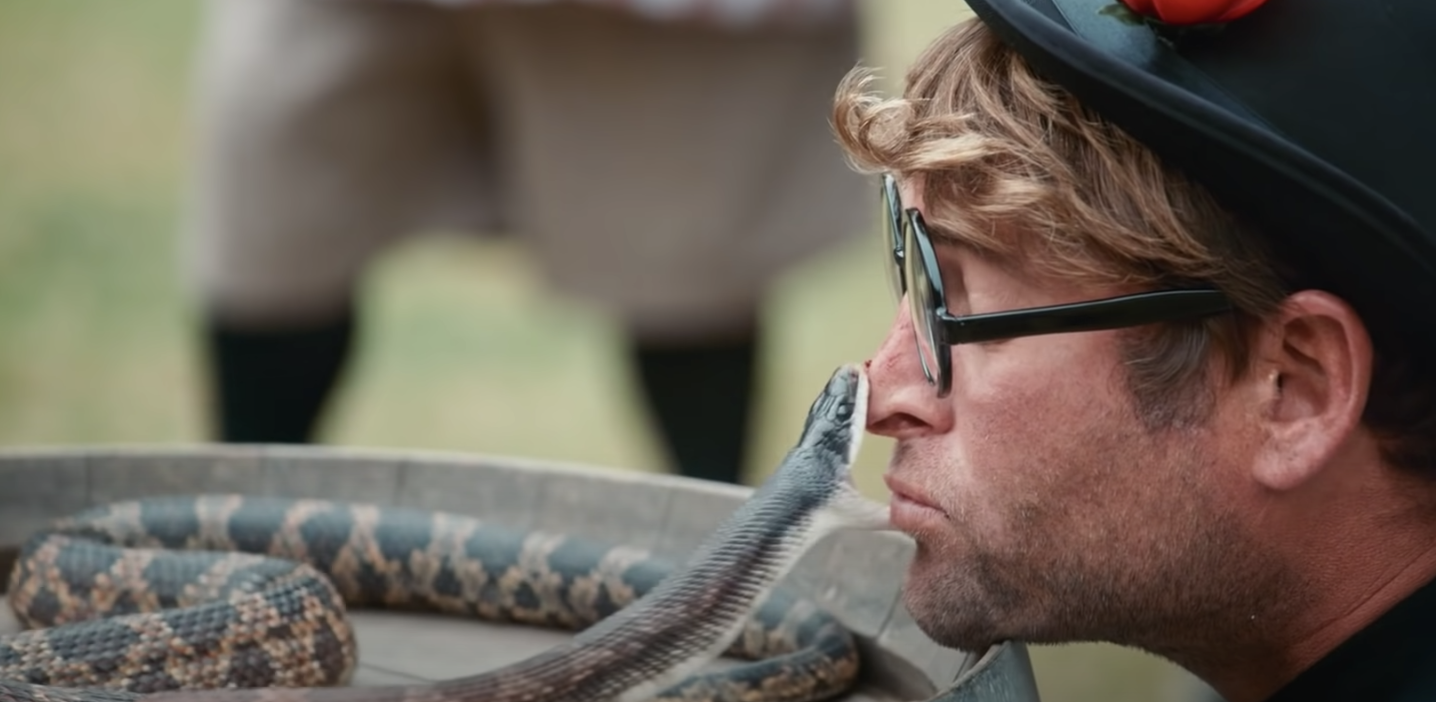 Like, y'all, he kissed this viper...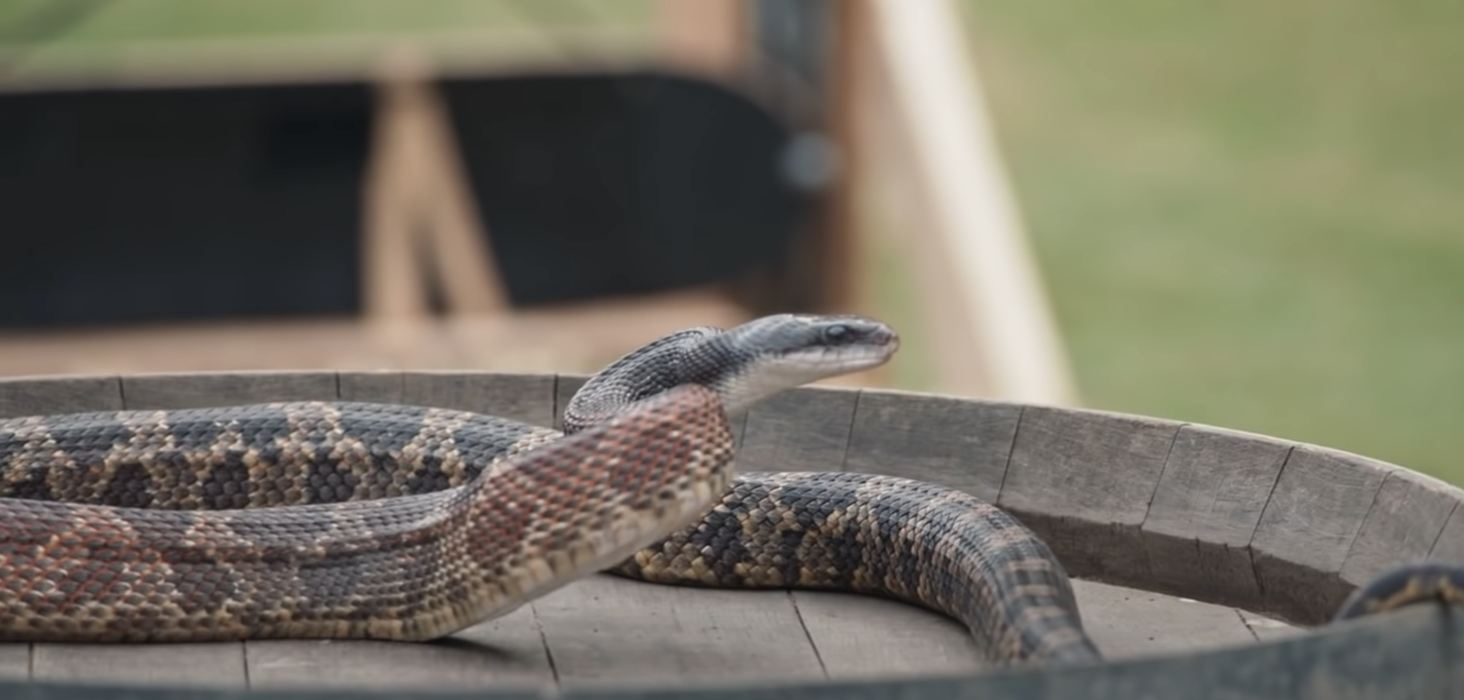 So, congratulations, Poopies!