Dan Reynolds From Imagine Dragons Just Called Out Eminem For His Homophobic Diss At Tyler, The Creator
Really, Eminem?
You probably know the band Imagine Dragons. They're behind hits like "Believer," "Thunder," and "Radioactive," among others.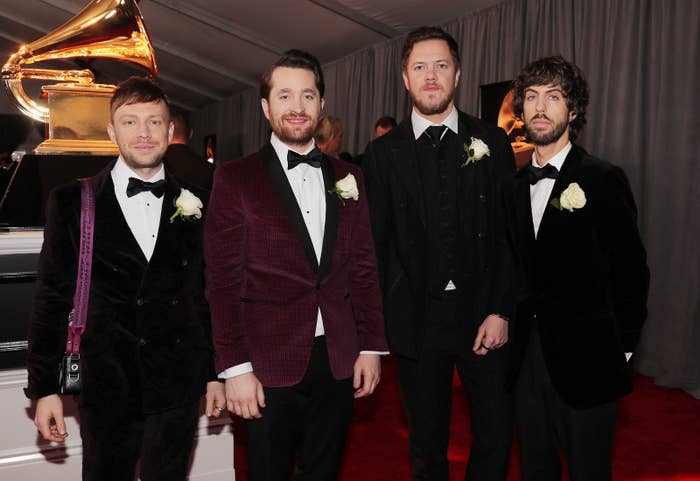 In the song, he uses a homophobic slur to diss Tyler, who has tweeted that he's gay and alluded to identifying as gay in his lyrics.
Obviously, people were not happy about Eminem using the F- word in his diss. One of those people was the lead singer of Imagine Dragons, Dan Reynolds.
He took to Twitter to call out Eminem:
Ok, first of all, good for him. Like, I feel like standing up to Eminem isn't the easiest task:
People rallied around Dan and were definitely here for his call-out:
Thank you standing up for what's right, Dan. We stan a gay icon.