1.
This student called her professor "Brain," instead of "Brian."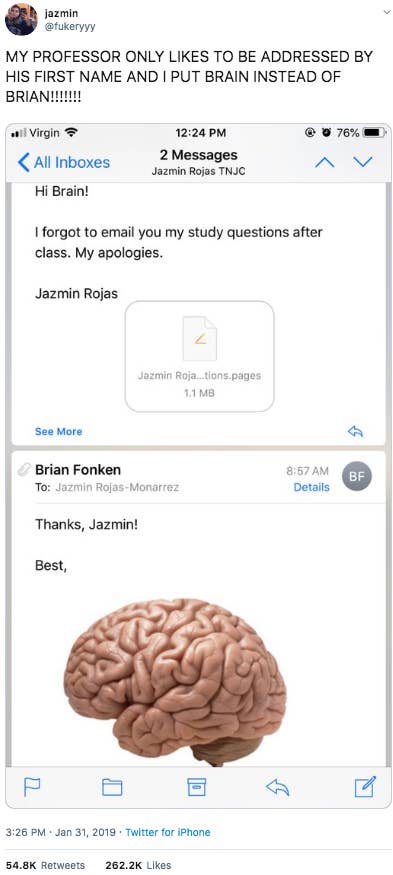 2.
This student can't catch a break:
3.
These two tried the Vans challenge and failed:
4.
This girl fell trying to show off her outfit:
5.
And this girl's heels got stuck in the vent:
6.
This student was in a trance taking notes:
7.
This student had to hide from his mom:
8.
This girl's sister hit her car and it was covered up by her mom:
9.
This girl exemplified the #collegestruggle with one pic: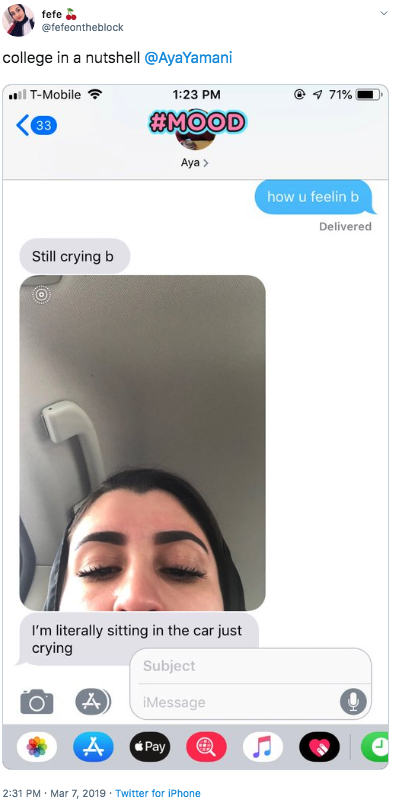 10.
And this girl exemplified #collegebroke with waking her sister up to ask for $2:
11.
This girl had her first F experience:
12.
And all college students know this experience too well:
13.
This girl roasted her professor to her TA and the professor read it and replied:
14.
And lastly, this student fell HARD in lecture hall: