This week, Justin Sylvester lit off a fire storm of debate after he pushed cohost Jenna Bush Hager during a cooking segment on TODAY.
Justin addressed the viral moment on Instagram. "A lot of people thought she was invading my space," Justin said. "That's actually not the truth. We were both flirting — well, I was flirting — with the chef because he was cute. I was pushing her out of the way so I could have a 1-on-1 moment with the chef. People took it the wrong way."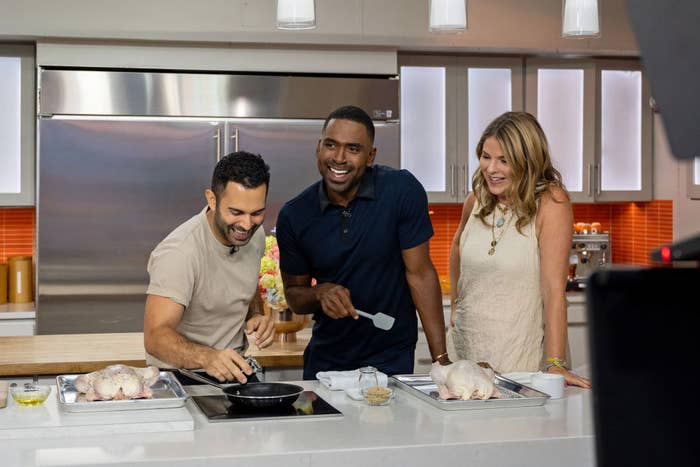 It got me thinking about how often drama/controversy/bizarr-ity goes down during the morning shows. From morning news shows to talk shows to those early cooking segments, here are 14 other controversial morning show moments:
1.
When Megyn Kelly asked Jane Fonda about the work she had done and got shut down:
2.
When Sam the Cooking Guy was suuuper rude to Hoda Kotb and Kathie Lee Gifford, and even told them to stop talking: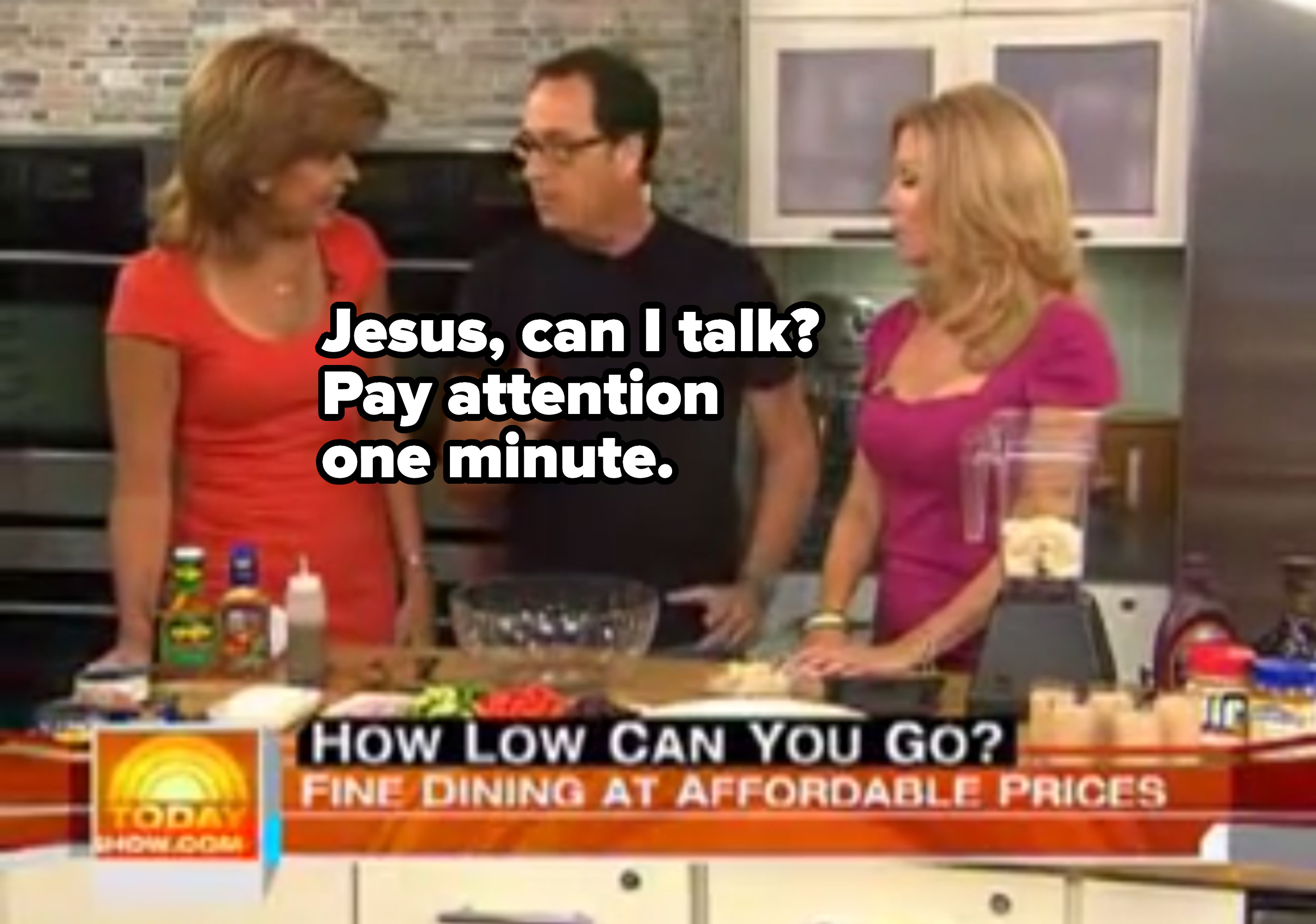 5.
...and also when she returned and shaded Wendy yet again.
7.
When Rachael Ray made potato skins (?????) and then used them to try and get rid of this woman's gray hair.
9.
When Lena Dunham shook Maria Shriver to her core by saying the word "penis" in her interview on TODAY: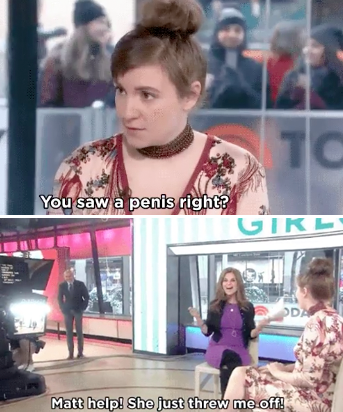 11.
When Savannah Guthrie asked Mady Gosselin how she was doing during the height of the Gosselin media circus, and Mady wouldn't speak: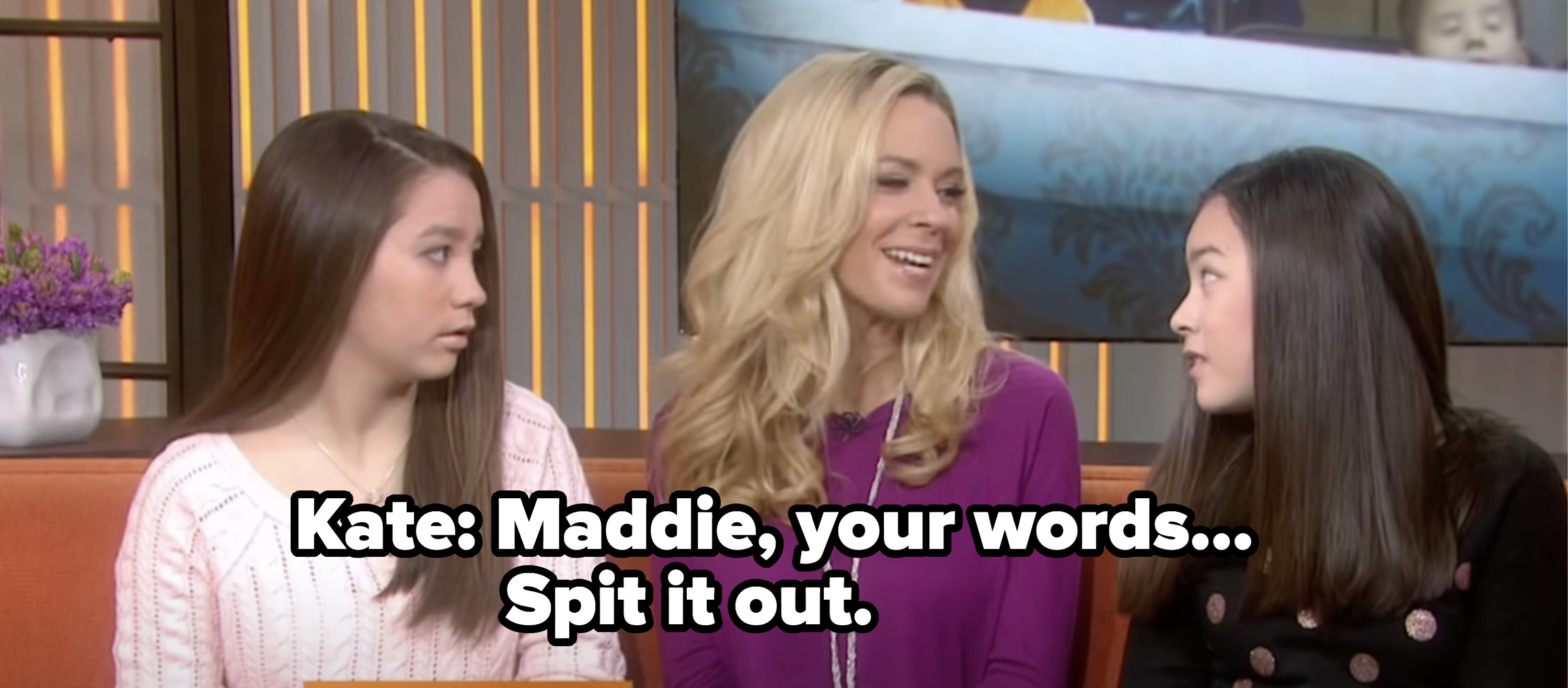 12.
When Tom Cruise went on a rant about anti-depressants and called psychiatry a "pseudo-science":
13.
And lastly, when Matt Lauer said this to Sandra Bullock when she was doing an interview for The Proposal, where Sandra has a nude scene: