In case you missed it, President Donald Trump called John Legend "boring" and referred to Chrissy Teigen as John's "filthy-mouthed wife" in a string of tweets about criminal justice reform Sunday night.
John Legend reacted by calling on Melania, saying that Trump "needs you."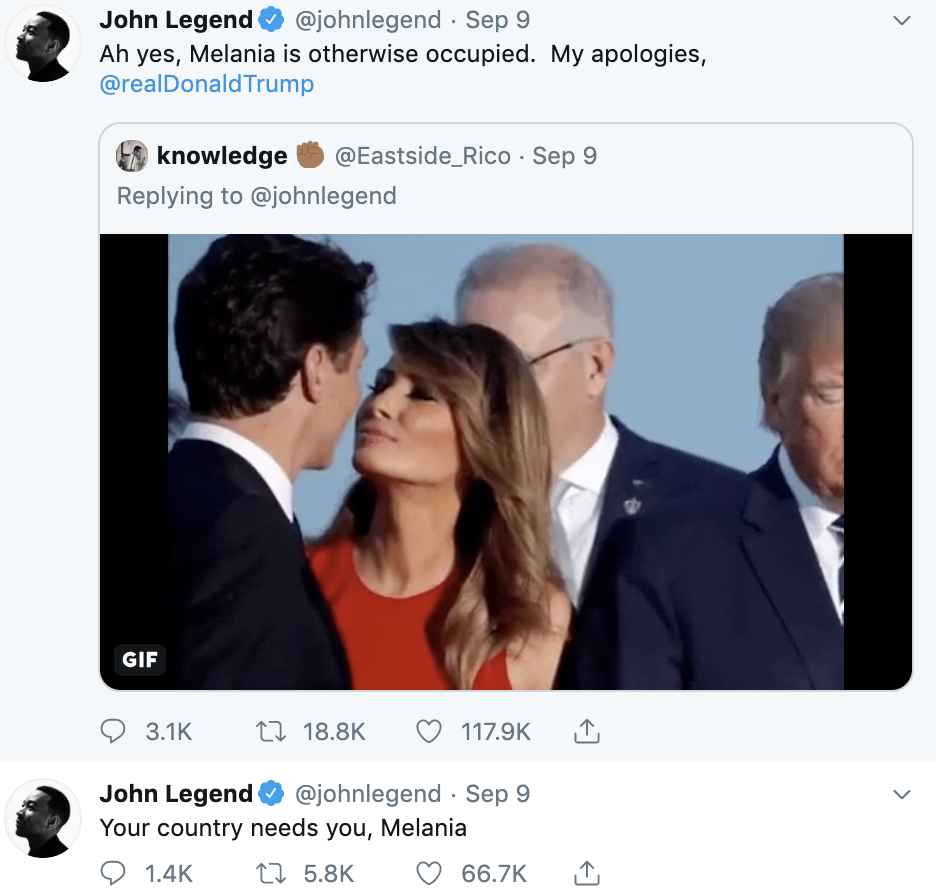 And Chrissy reacted with this tweet:
Chrissy also went on Ellen on Wednesday to discuss the situation.
Chrissy said someone sent her a screenshot of Trump's tweets because she was already blocked and couldn't see. But once she saw, she said, "My heart stopped because at that moment, you know you're about to get the wildest group of people ever."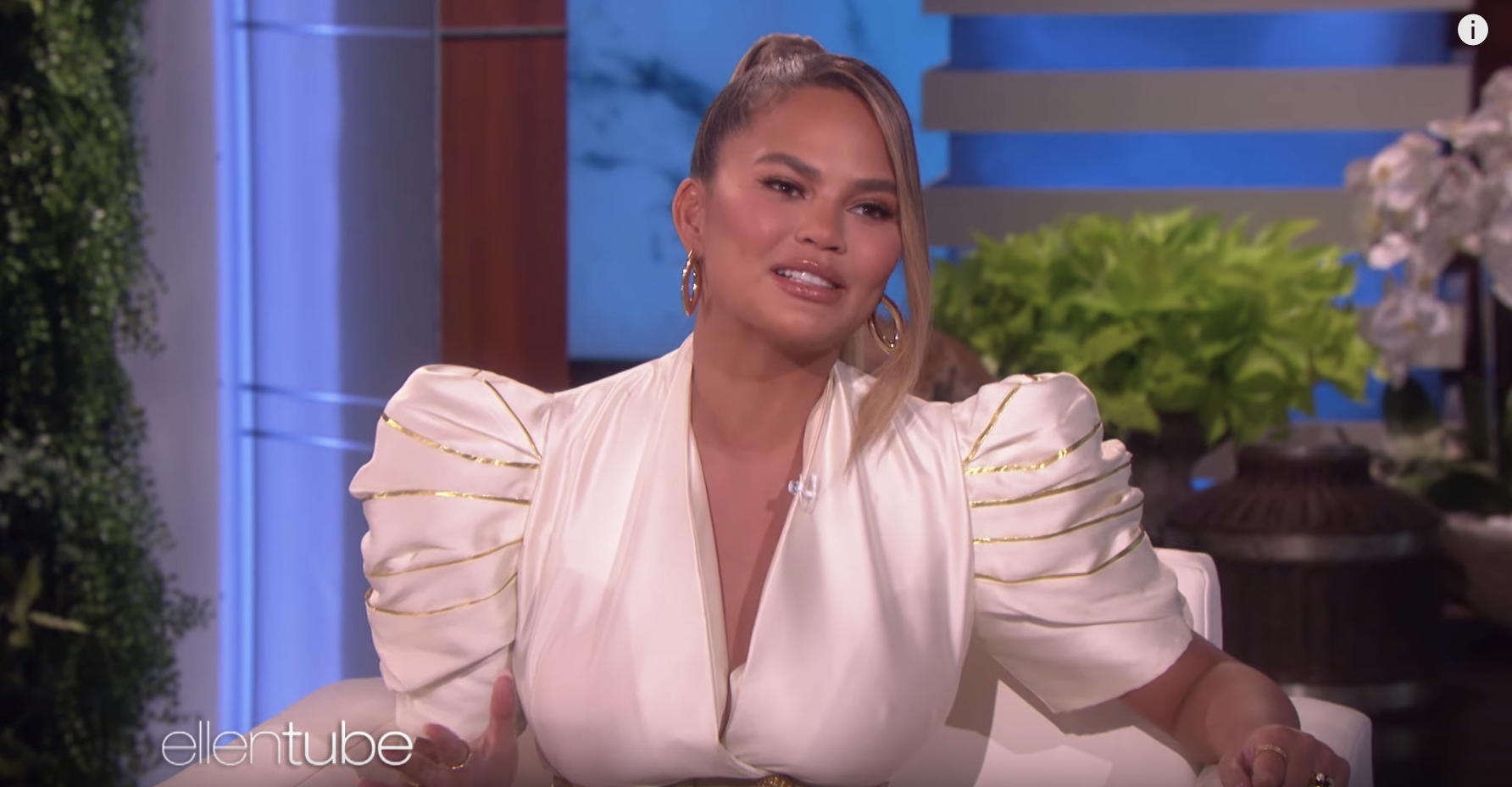 "He called John a 'boring musician,' and [me] his 'filthy-mouthed wife,' which — those two things are true," she said jokingly.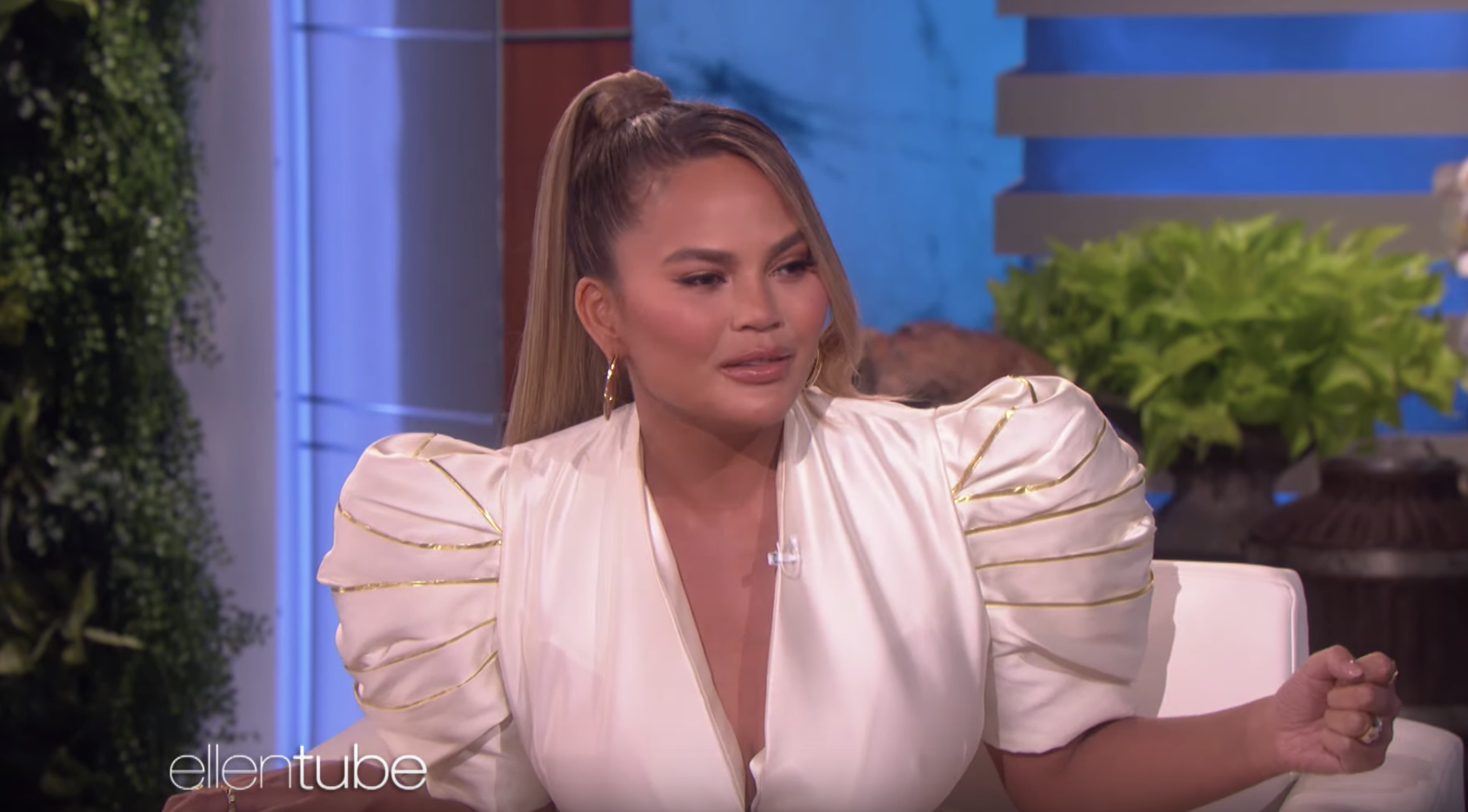 "Your whole night is ruined — we spent the entire rest of the night just sitting next to each other handing each other our phones," Chrissy said. The two workshopped tweets and responses, debating how to reply.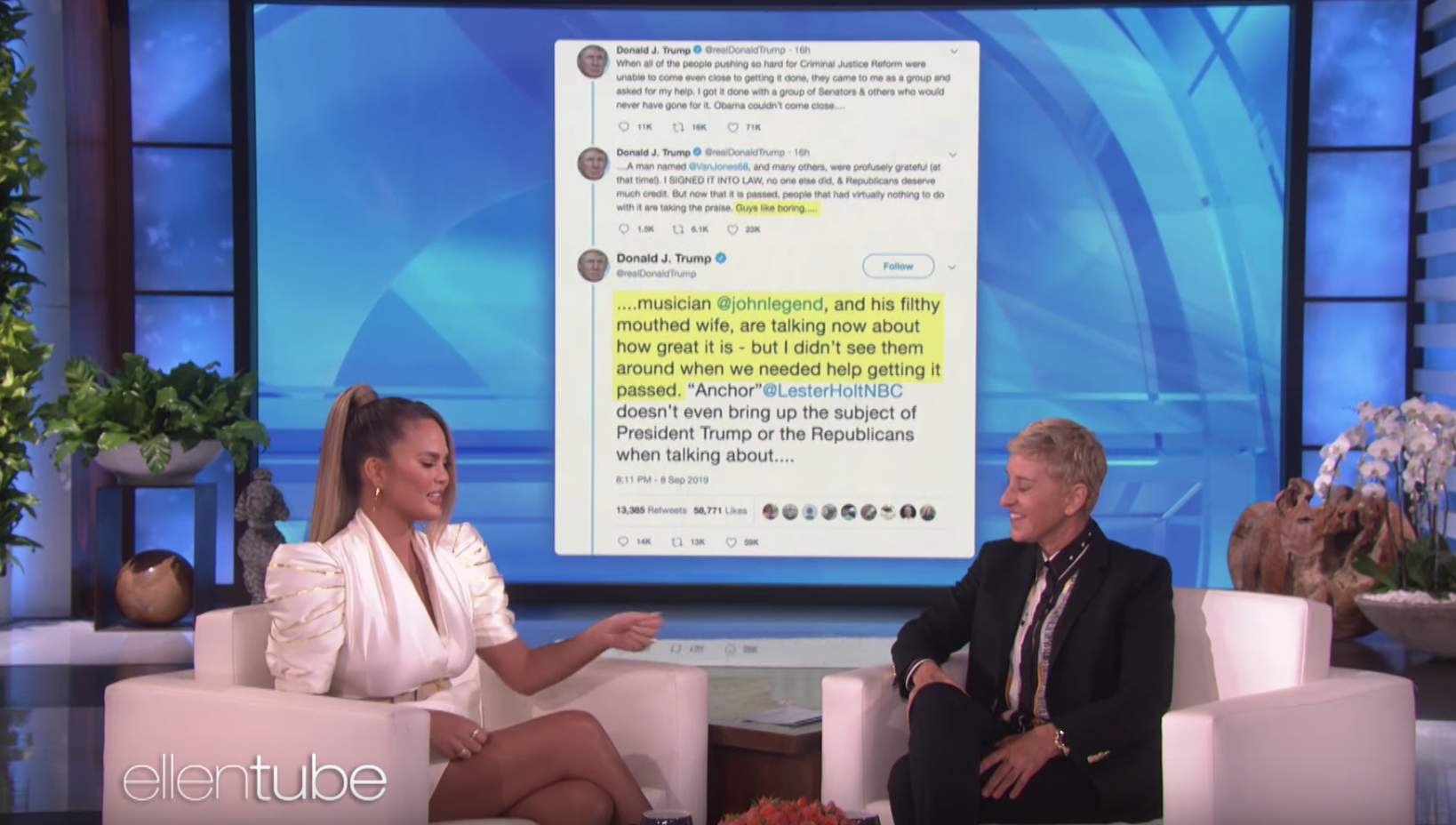 Chrissy's hashtag about Trump trended on Twitter, and many people rallied around the star:
Chrissy said at first she was upset about the whole situation.
But now that things have calmed down, she's learned to laugh about it.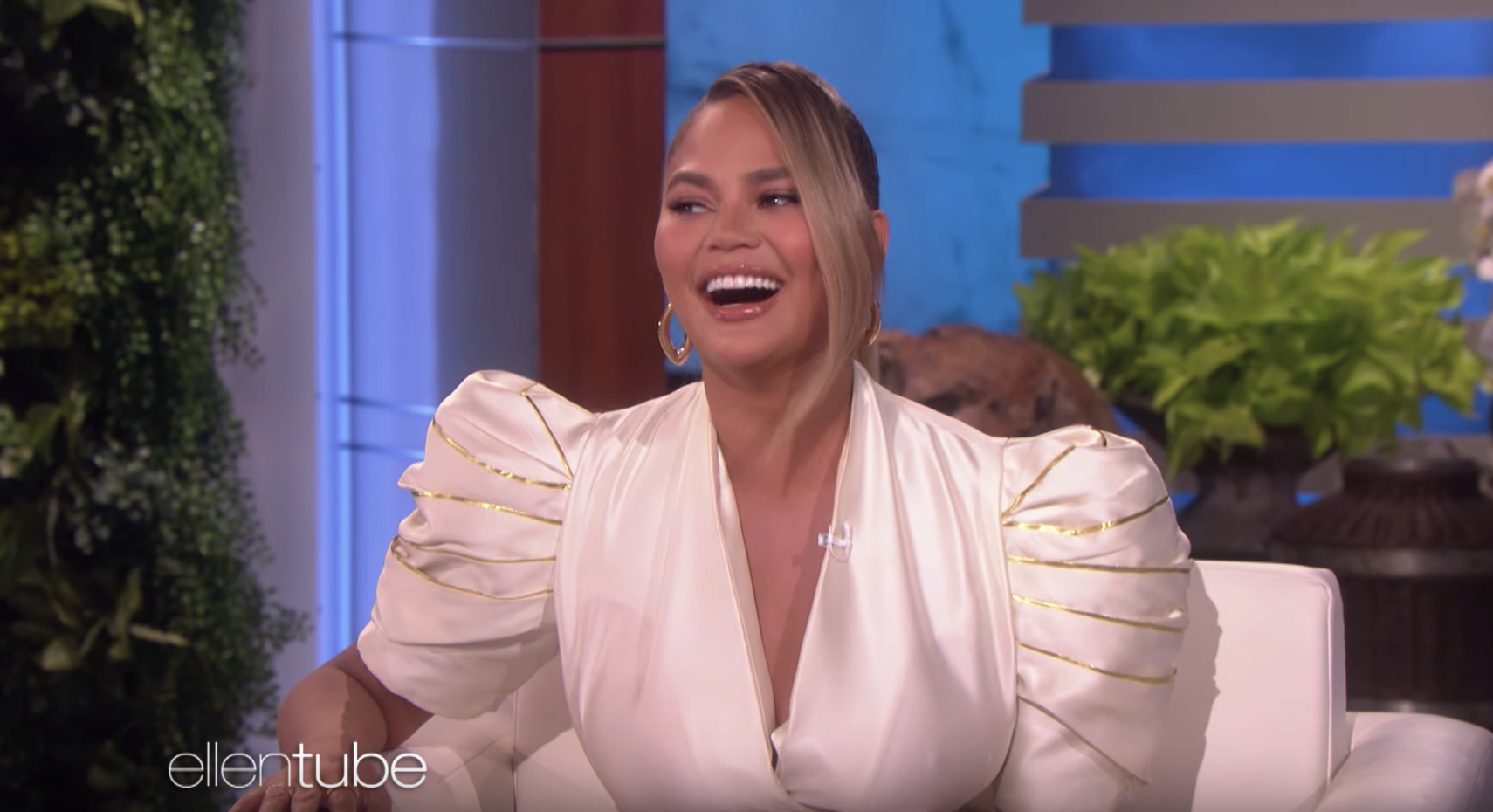 I mean, what else can you do? Especially when you're Chrissy. Here's to a more peaceful Twittersphere for the rest of September.