1.
This cheater was caught by a stranger...
2.
...and then eventually dumped by his girlfriend:
3.
This viral cheater (dubbed #SameBae) was caught after one of his girlfriends became colleagues with the other:
4.
This cheater got caught and became a super-popular reaction picture:
5.
This cheater was caught and got karma immediately: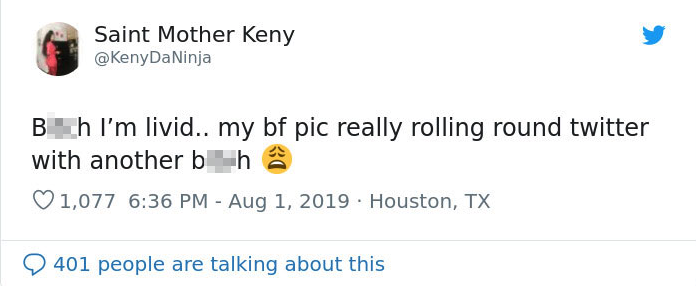 7.
This passenger got caught on the train: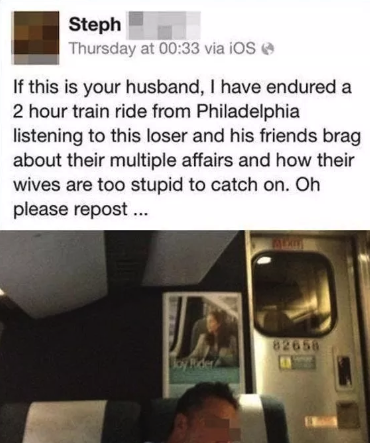 10.
This cheater exposed himself in Burger King's comments section:
13.
And lastly, this cheater got an eyelash punishment:
14.
This cheater was clearly caught by Halsey:
Do you have a crazy cheating story? Let us know in the comments below!