Everyone gets a little entertained by celebs shading each other. Well, they've continued to do just that during quarantine. Here's some of their shadiest moments:
2.
James Charles shaded Alicia Keys for dropping a skincare line (he thought it was makeup) when she doesn't wear makeup:

3.
And so did Manny MUA: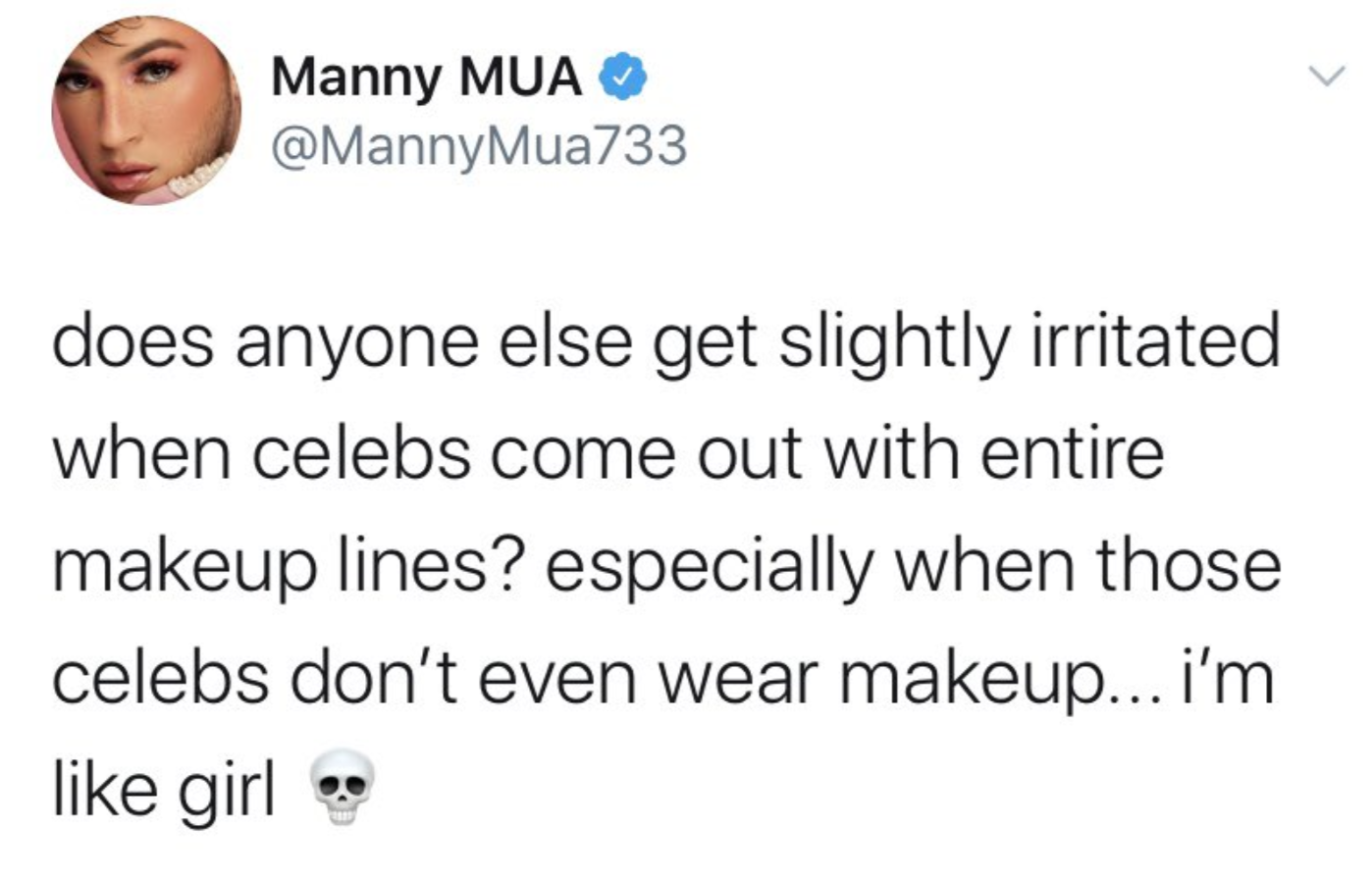 5.
Joey King tweeted this after her co-star and ex, Jacob Elordi, said he hasn't seen The Kissing Booth 2:

6.
Abby Lee Miller reportedly shaded Kenzie Ziegler in an Instagram group chat, mocking her for being on Dancing with the Stars Juniors in 2018:
7.
And Kenzie shaded her right back in the comments:
8.
Addison Rae liked shady comments about Charli D'Amelio, saying she shouldn't be verified:
9.
Charli D'Amelio posted this shady caption — "your loss ;)" — to shade her ex after he admitted to kissing someone else:
10.
Piers Morgan (*eye-roll*) shaded Kim Kardashian West and Kylie Jenner's birthday pic: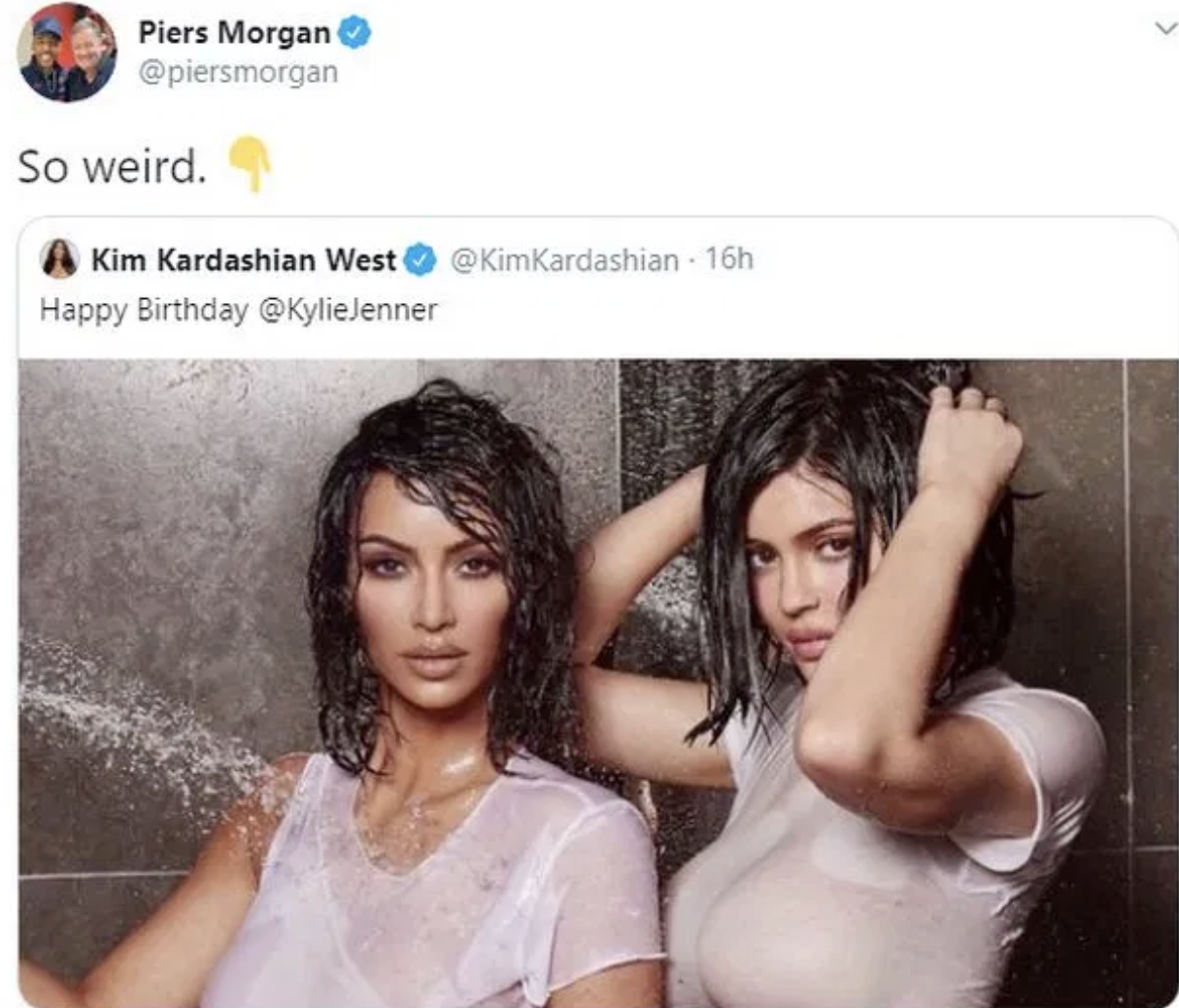 12.
And, of course, there was the entire shade-filled video Tati dropped about Jeffree Star and Shane Dawson: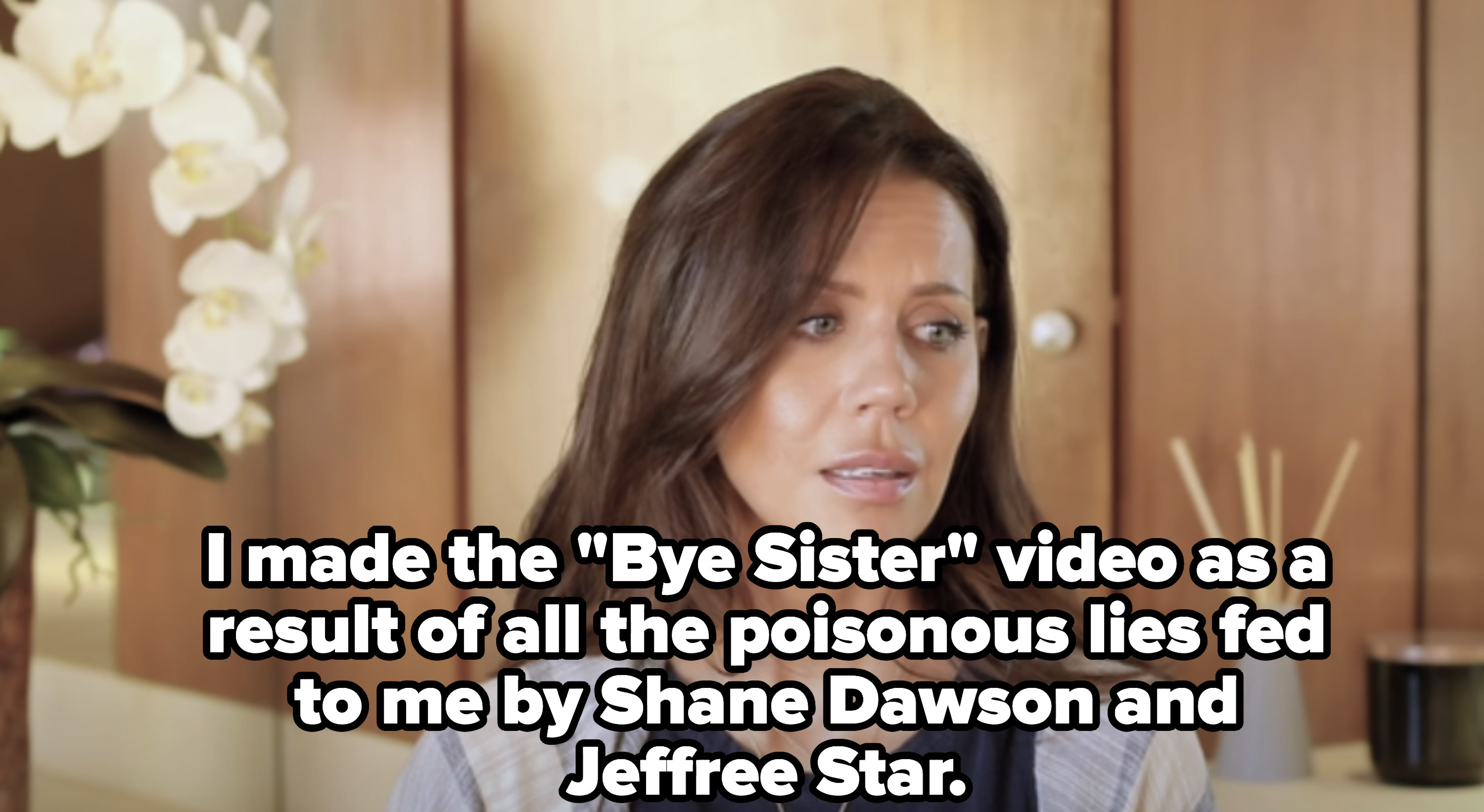 13.
Queer Eye star Bobby Berk shaded a Real Housewife — who many assumed was Dorinda Medley or Aviva Drescher from Real Housewives of New York — claiming that they stole from him back in the day:
"I had a New York housewife come in, and she's like, 'I want you to come in and design my house.' I wasn't on TV yet. I was like, 'Just so you know, I'm not doing it for free.' And she's like, 'OK.' Her husband called me up. They tried to bully me to do it for free. She came into my store the next week when I wasn't there and told my staff that I had said she could take anything out of the store that she wanted to design her house for the shoot and here was her credit card and 'If I don't bring anything back, if I like something, you can just charge the credit card.'"
14.
And Dorinda shaded right back during an interview on the Chanel in the City with Chanel Omari podcast, calling the situation "tacky" and that Bobby was looking for "five minutes of fame":
"What's the point? Where are we going with this? Timing's terrible. Here's the thing, say who it is or don't say it at all. I don't do riddles, OK? You say who it is, or don't say it all. Five minutes of fame — hope you got it, hope you liked it."
15.
Smash Mouth had the nerve to shade Taylor Swift's masterpiece, Folklore:
16.
And lastly, my favorite: Dylan O'Brien had Tay's back and returned the shade: