Hi! My name's Ryan Schocket. If you recognize me, it's because I'm probably your least favorite internet person. I starred — and humiliated myself — in the mega-viral video "This Guy Tries Fruit For the First Time." Let's just say: The reception to me and my appearance was...not great.
What I thought was a funny, silly, ironically self-aware video definitely didn't translate well to the audience, and left me reading hundreds of DMs and comments from strangers, who criticized my face, my body, and my lifestyle.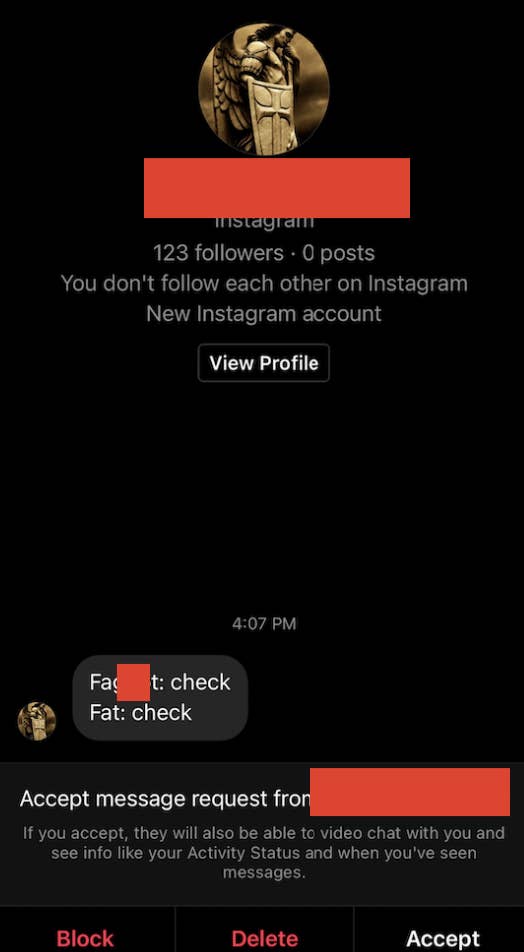 Well, since then, I've come out as gay, which led to me taking life a little more seriously — I've gotten healthier and started to eat better, exercise everyday, and prioritize wellness. But I'd be lying if I said I've been able to shake the body-shaming, cruel remarks and DMs that flooded my inbox and the comment section.
Now, I'm not saying changing your appearance when you're feeling insecure is a healthy solution. However, it's definitely something you can try if you'd like to enhance certain features — and since coming out, since adopting a healthier lifestyle, and since overall being really into trying new things, I've decided that I wanted to try and enhance my face, sculpt my jaw, and debulk any area under my chin.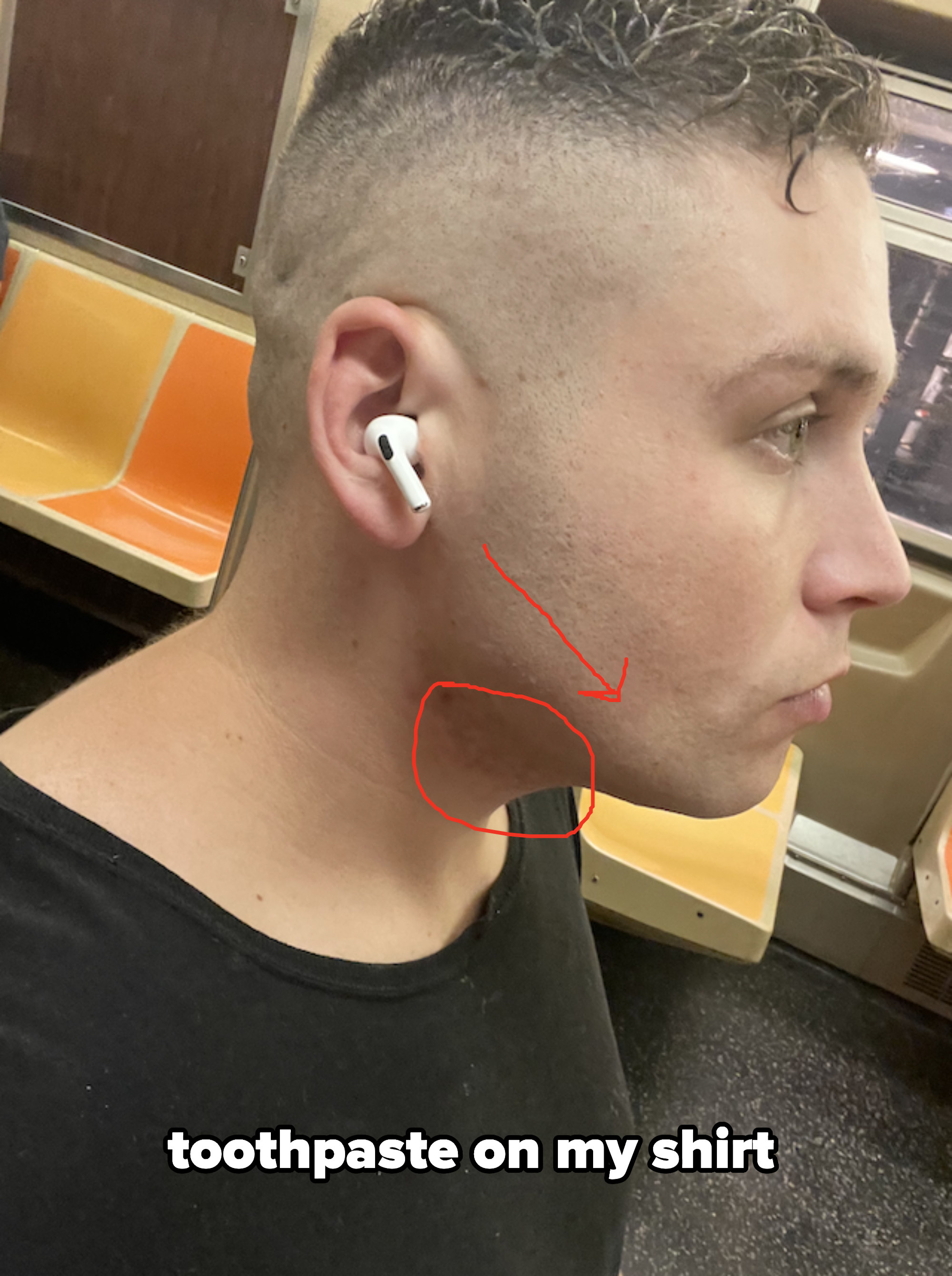 So, I first reached out to the legend himself Dr. Dennis Gross in NYC — you probably know him for his super well-known skincare line, especially his Alpha Beta peels everyone loves. He introduced me to a non-invasive, lunch break procedure called SculpSure. "SculpSure is FDA approved for fat reduction under the chin and on the abdomen, flanks, and inner and outer thighs," Dr. Dennis Gross' site reads. "However, patients have virtually tried it all over the body."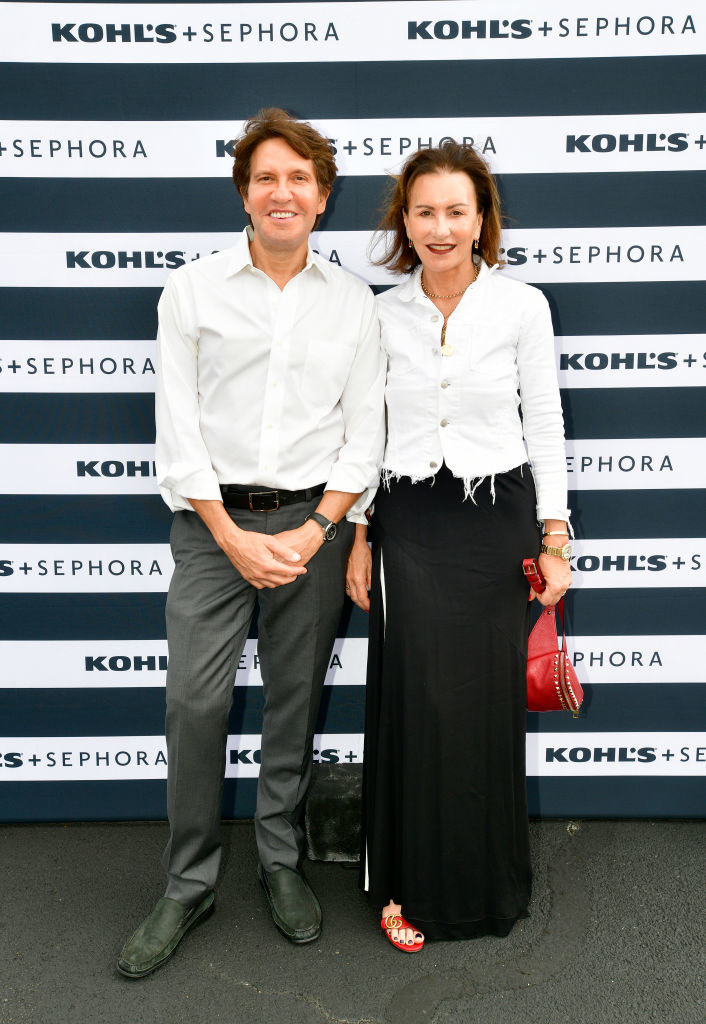 It's recommended you get 2-3 treatments, spread out over 4-6 weeks. So that's what I did. The pain was pretty minimal — basically it feels like your submental space (where any chin fat is) heats up, and then cools for a few seconds. You bring your headphones, sit back, relax, and can walk out in 30 minutes. As for price: "SculpSure starts at $1,200 per treatment and submental pricing starts at $1,000 per treatment," Dr. Dennis said. "Discount package pricing may be available and can be discussed upon consultation."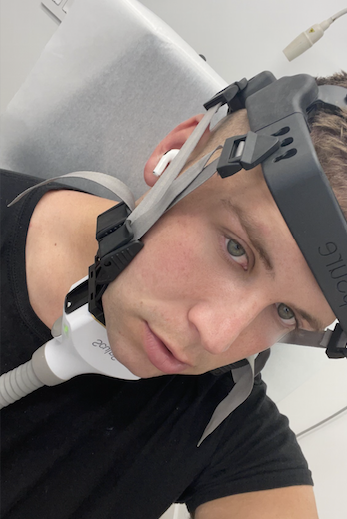 After a month or so, I saw some changes with debulking the chin. However, I kept seeing before and afters of TikTokers doing fillers and injectables to achieve an even more contoured, dramatic look.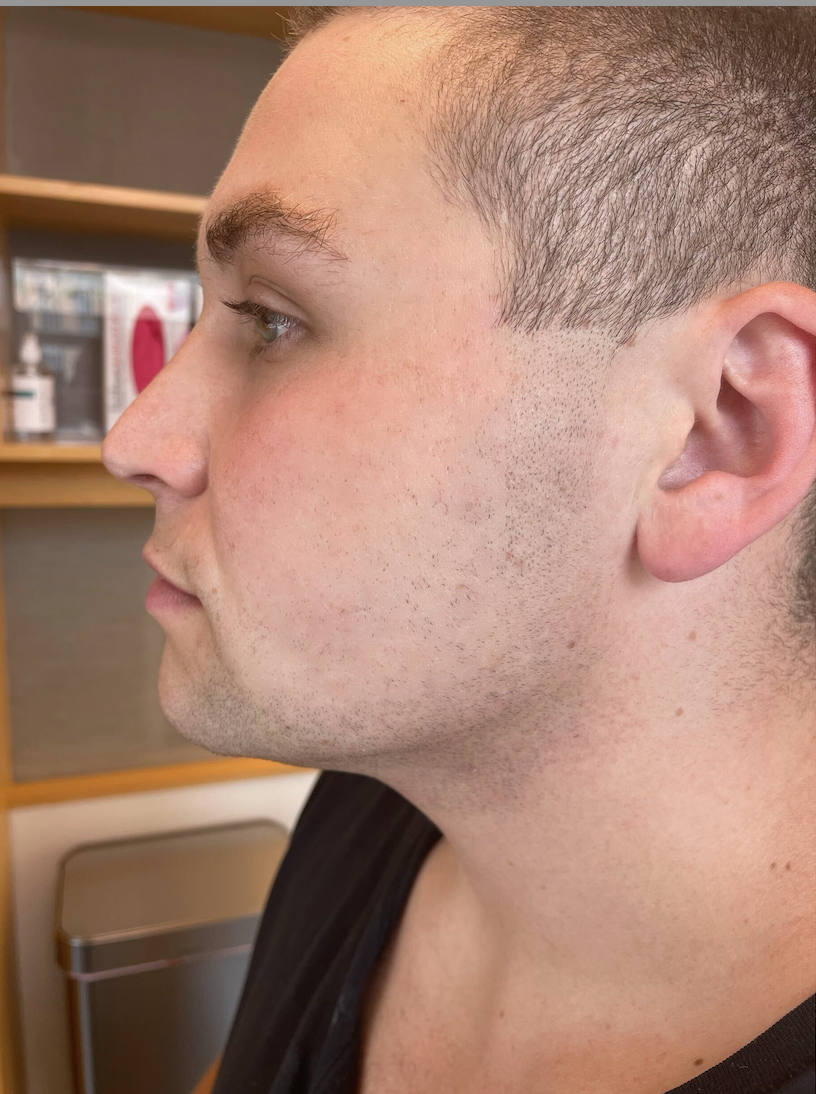 So, Dr. Dennis Gross' team connected me with board-certified dermatologist and injectables expert Dr. Dendy Engelman, MD FACMS FAAD of Shafer Clinic. She's treated celebrities (including Sofia Vergara, Christina Ricci, Elle MacPherson, Kristin Chenoweth, Dorinda Medley, and more), influencers, and even normies like me. She's also, like, a picturesque queen in every right.
First, I met with Dr. Dendy on September 23.
I told Dr. Dendy that I wanted my face to looked snatchedT for a wedding I had in two days. She told me achieving a more sculpted look was totally achievable using injectable dermal fillers. "Filler is a great, minimally invasive way to make subtle changes to facial structure and improve the overall appearance of the face. As the name implies, filler can be used to 'fill in' fine lines and wrinkles, giving the skin a more plump and youthful appearance," she said. "It can also be used to replace volume in the areas of the face that have hollowed out due to aging, such as in the lips, mouth area, and cheeks. Filler can be injected almost anywhere on the face to add fullness and shape to the lips, temples, under-eyes, hairline, nose, chin, and jawline."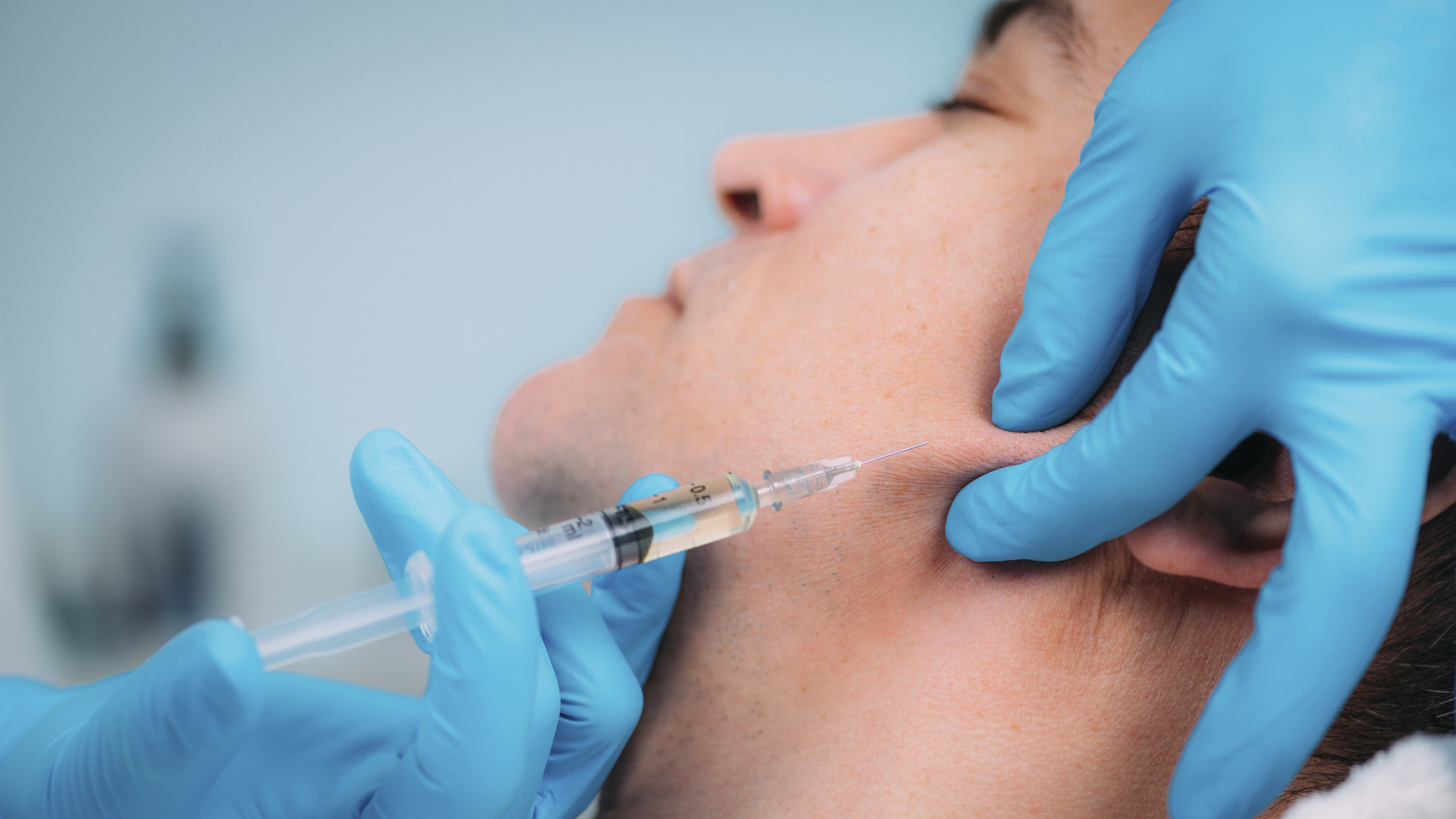 She first made sure to examine my face, and kind of take in the angles, the structure, and the makeup of it. I told her what I was looking for and what I wanted to "fix." I then expressed how I was a little nervous because of all the horror stories and misinformation, especially on TikTok.
"Patients are often worried that filler will make them look 'fake,' and are embarrassed that people will know they have had it done," Dr. Dendy said. "When injected properly and when done by someone with credible experience and skill, it should look very natural."
Once I felt comfortable, Dr. Dendy numbed me with some topical cream for 20-ish minutes, and then came in and worked her magic. She injected Juvederm Voluma to the zygoma to fix the hollowness under my eye/cheeks and then used the same Voluma to the chin area, filling in a slight "butt chin" I had. She then added Radiesse to the jaw and mandible. All of these tweaks were used to achieve that sculpted look, without looking like I had just "had something done."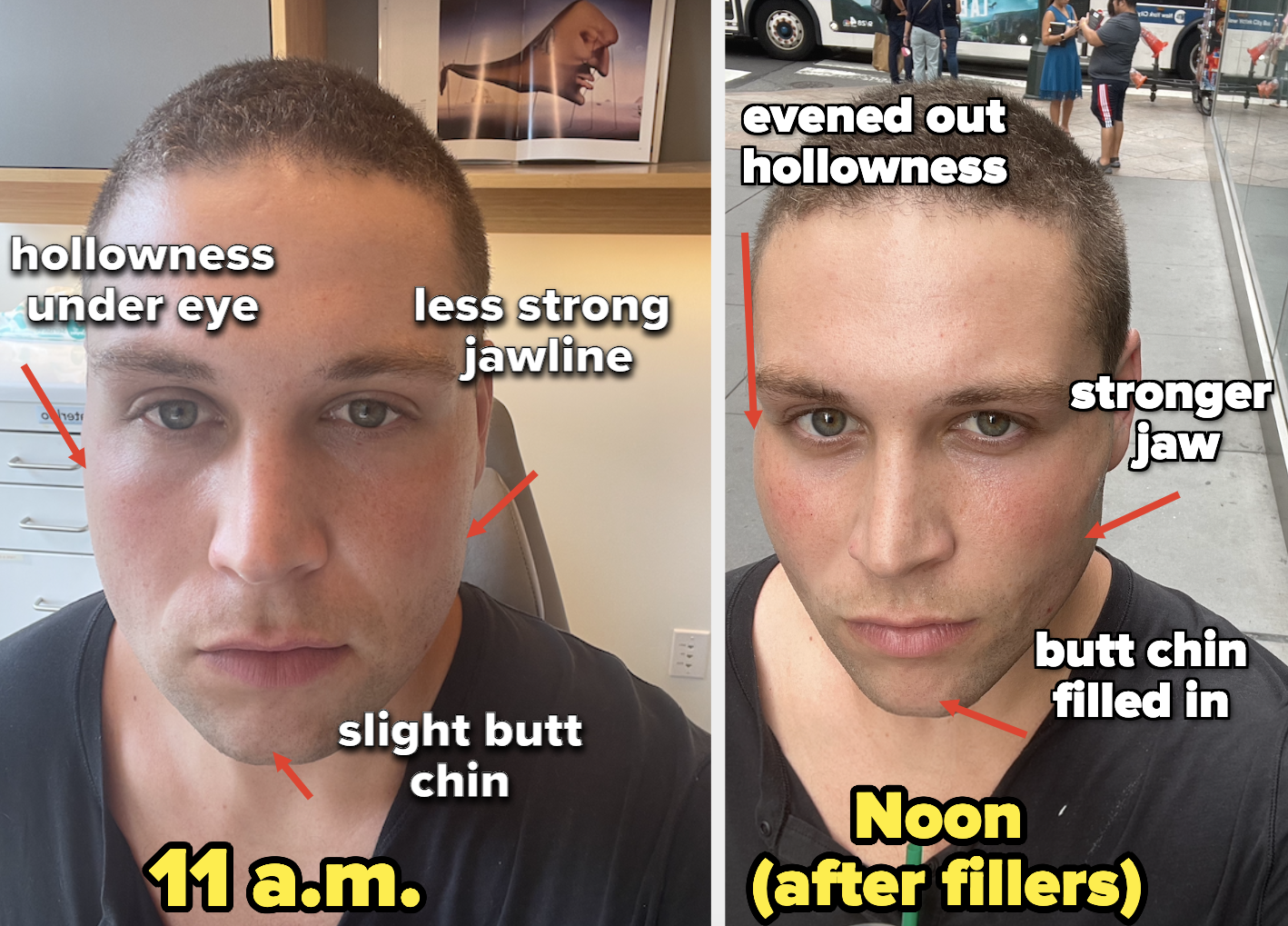 The pain was a slight pinch, but because your face is numb, you don't really feel much discomfort. As for post-care, Dr. Dendy said the following: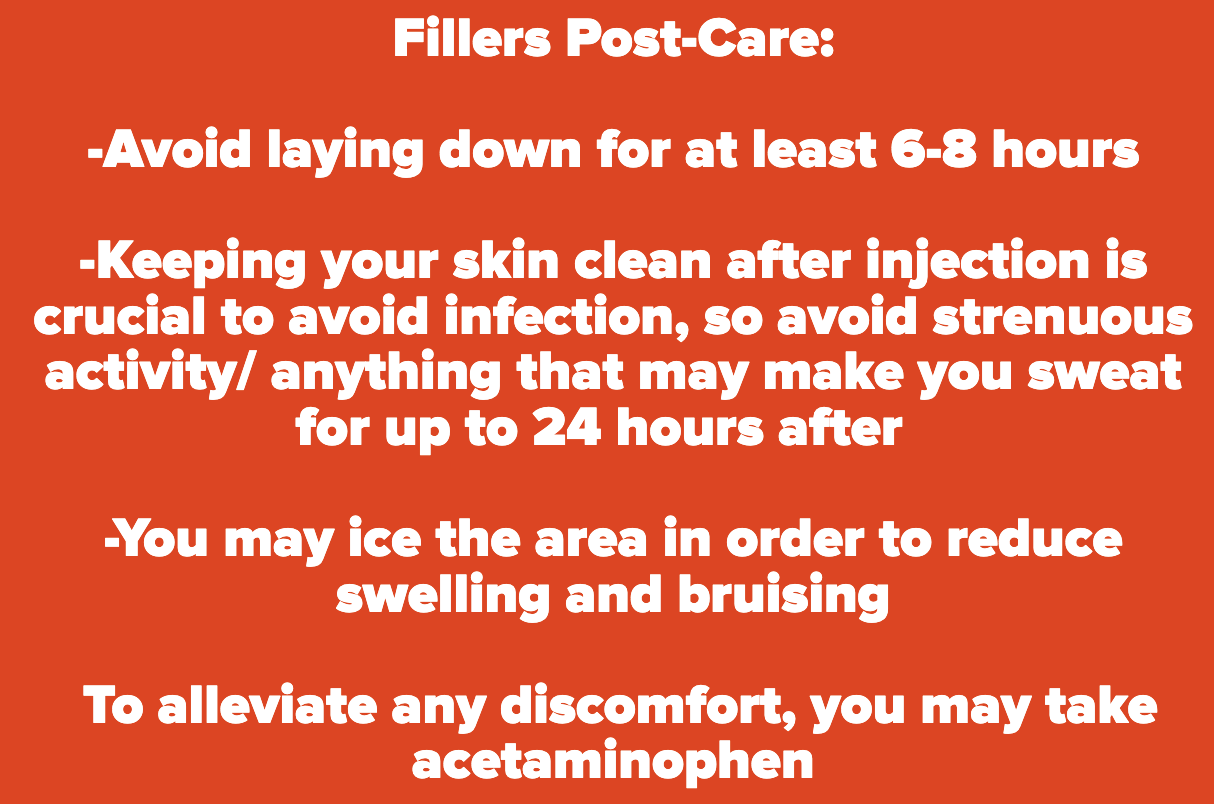 After icing and following the guidelines, here's a pic someone took of me while I was in the photo booth at my friend's wedding just two days later. Notice that the jawline filler by my ears has settled since I was injected: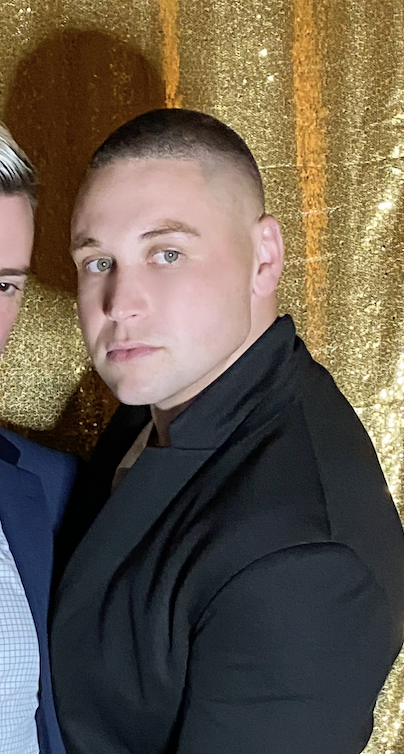 OK, but my journey didn't end there. I told Dr. Dendy how I still wanted to debulk the area under my chin as much as possible. There really isn't a "filler" for that, but there is a fat-dissolving acid, which I've developed a love/hate relationship with — the only injectable double chin treatment KYBELLA.
"Kybella is actually the commercial name for a naturally produced substance in the body called deoxycholic acid that breaks down fats within the digestive system," Dr. Dendy said. "This substance is commonly utilized for an FDA-approved, minimally invasive injection technique (injection lipolysis) that is used to lessen the appearance of the excess fat beneath the chin."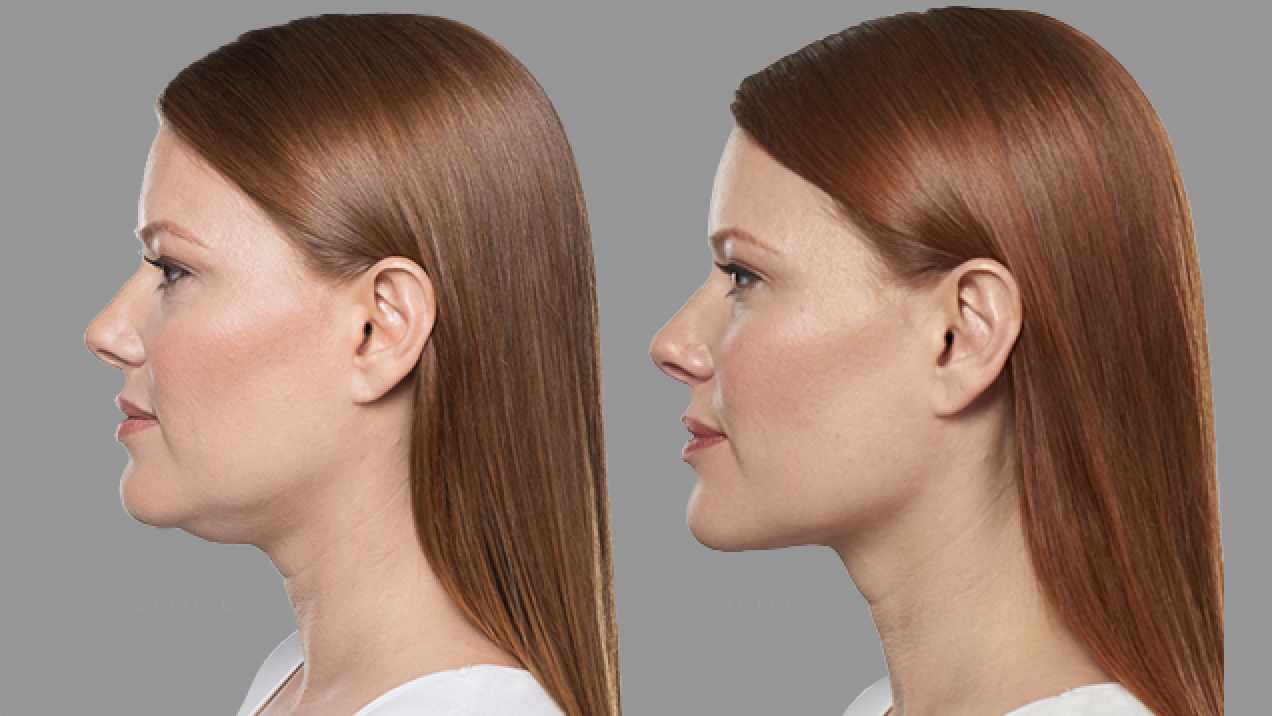 Basically, it's meant to permanently destroy the fat cells under your chin. Depending on the patient, you could need up to six treatments to achieve the results you're looking for.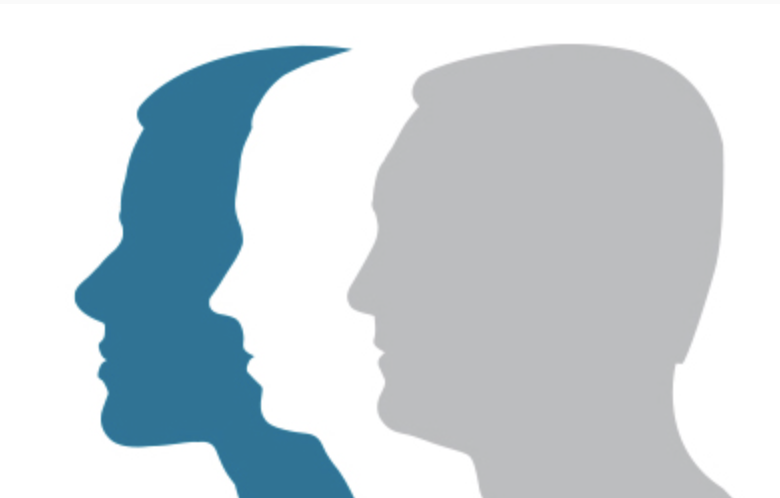 So I went back to Dr. Dendy for my first round of Kybella on Oct. 5. "Before receiving Kybella, I recommend avoiding anything that may contribute to increased swelling or irritation up to two days before treatment, such as alcohol, caffeine, and foods with high sugar or sodium content. It's also crucial that you do not take any blood-thinning medications or supplements one week prior to the treatment, as these will increase the likelihood of bruising and bleeding. Of course, consult your doctor before stopping or changing any medications."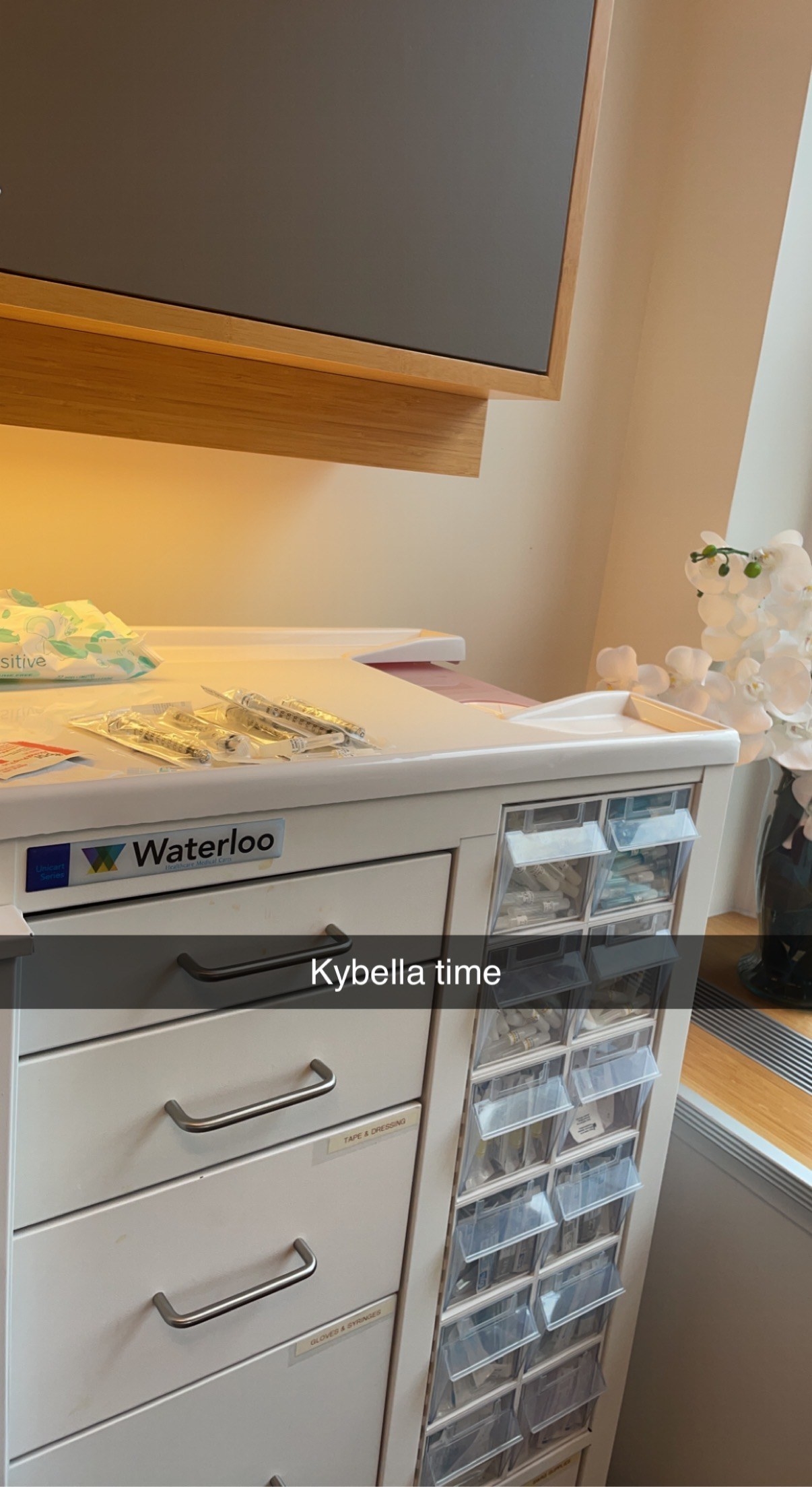 Dr. Dendy warned me beforehand that the swelling is intense, depending on the patient. So she numbed me up and injected two vials of 4cc Kybella into the submental area. Kybella injections are slightly more painful than fillers — it's a duller pain, with a slight burning sensation. But if you repeat "beauty is pain" five times during the procedure, it doesn't hurt.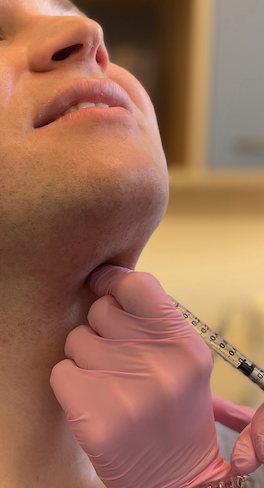 As for the swelling, let me just tell you — IT SUCKS!!!!!!! Like, it's bad. You legit look like a FROG for at least a week.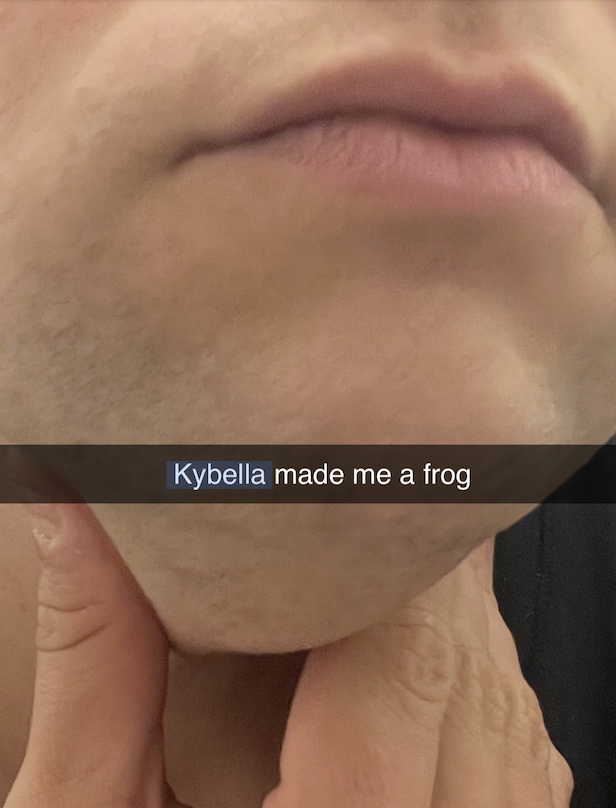 It's important to ice, ice, ice and take care of the region. For post-care, Dr. Dendy said: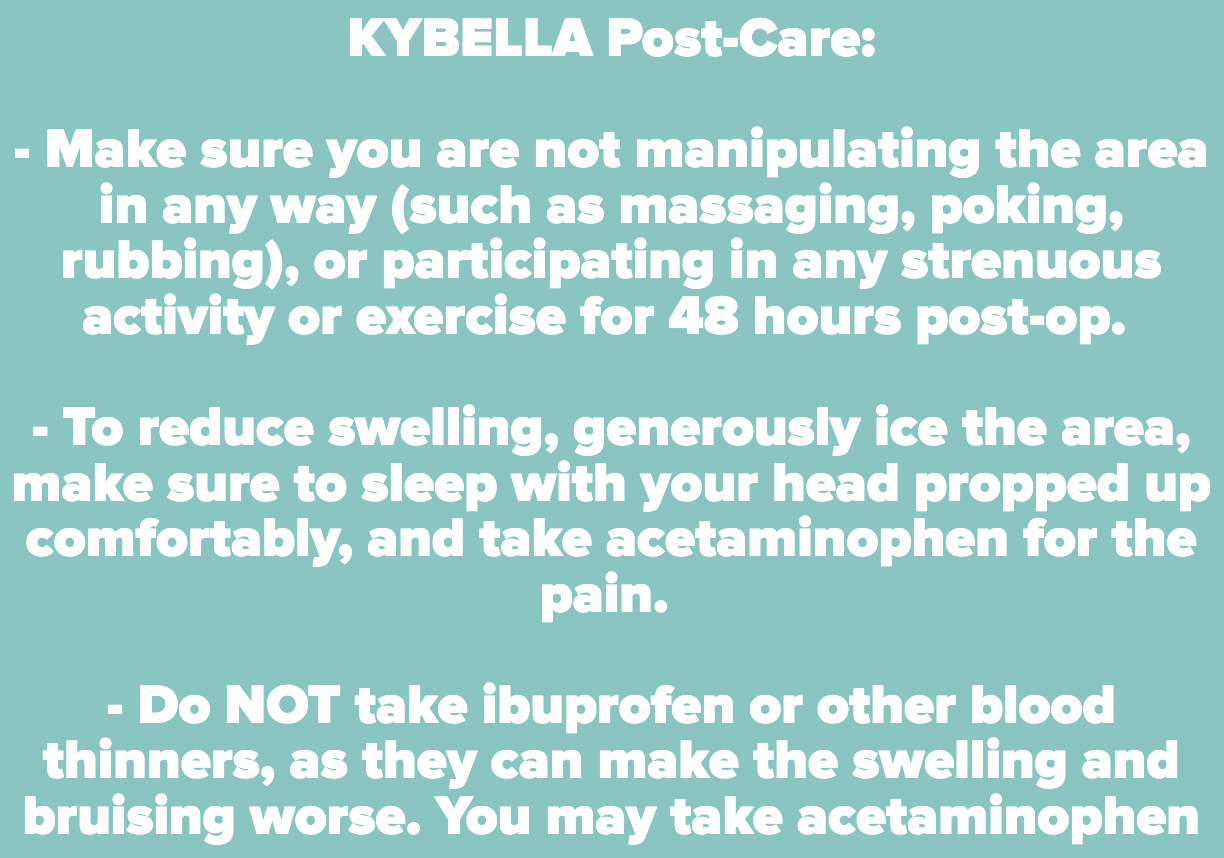 And now, you wait. Seriously, JUST BE PATIENT. You should see the swelling gradually go down after a few weeks. And once you can tell the swelling is over, you can assess whether you need another treatment. For me, I wanted to keep blasting those fat cells, so I sent Dr. Dendy an email of my face, and we both agreed — ANOTHER TREATMENT!
After the second treatment on Nov. 9, I felt like I was an expert in the healing process, so I started to come up with some of my own hacks that worked best for my healing. I booked a cryotherapy facial for $20 on Groupon, which essentially blasts the area with intense coldness, aka one big ice pack. Immediately, I felt this reduce the swelling.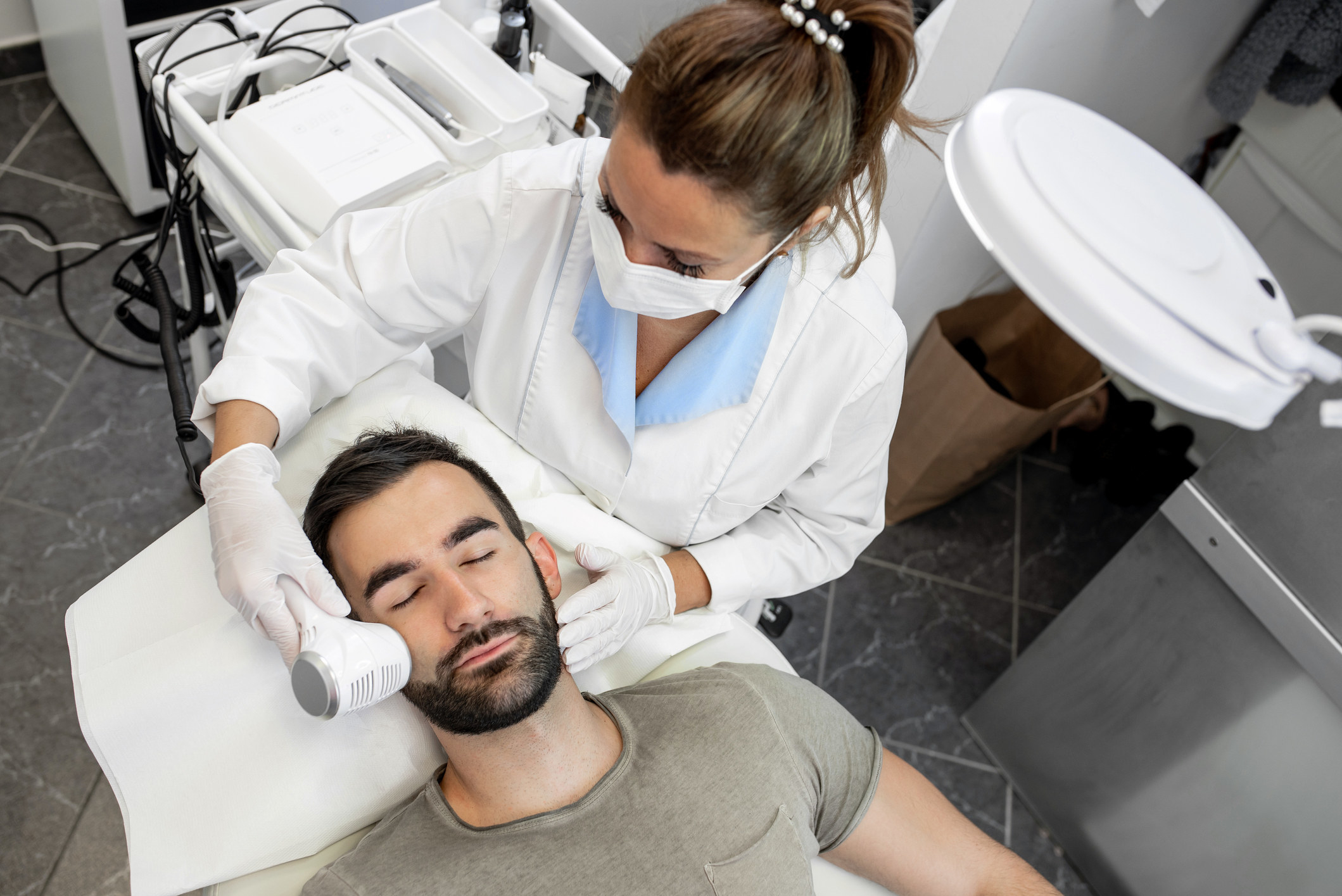 After the first few days, I also used my Clarisonic face washer (which vibrates) and my Sonicare to gently massage the fluid that had accumulated into my submental area. I bought a head wrap ice pack on Amazon, so I could ice the region as I went about my day. I also set up a makeshift ice stand, where I'd take a cylinder of Clorox wipes, place a small ice pack on it, and place my chin down. That way, I could work as I iced. During the day, I'd apply anti-inflammatory arnica gel to the area.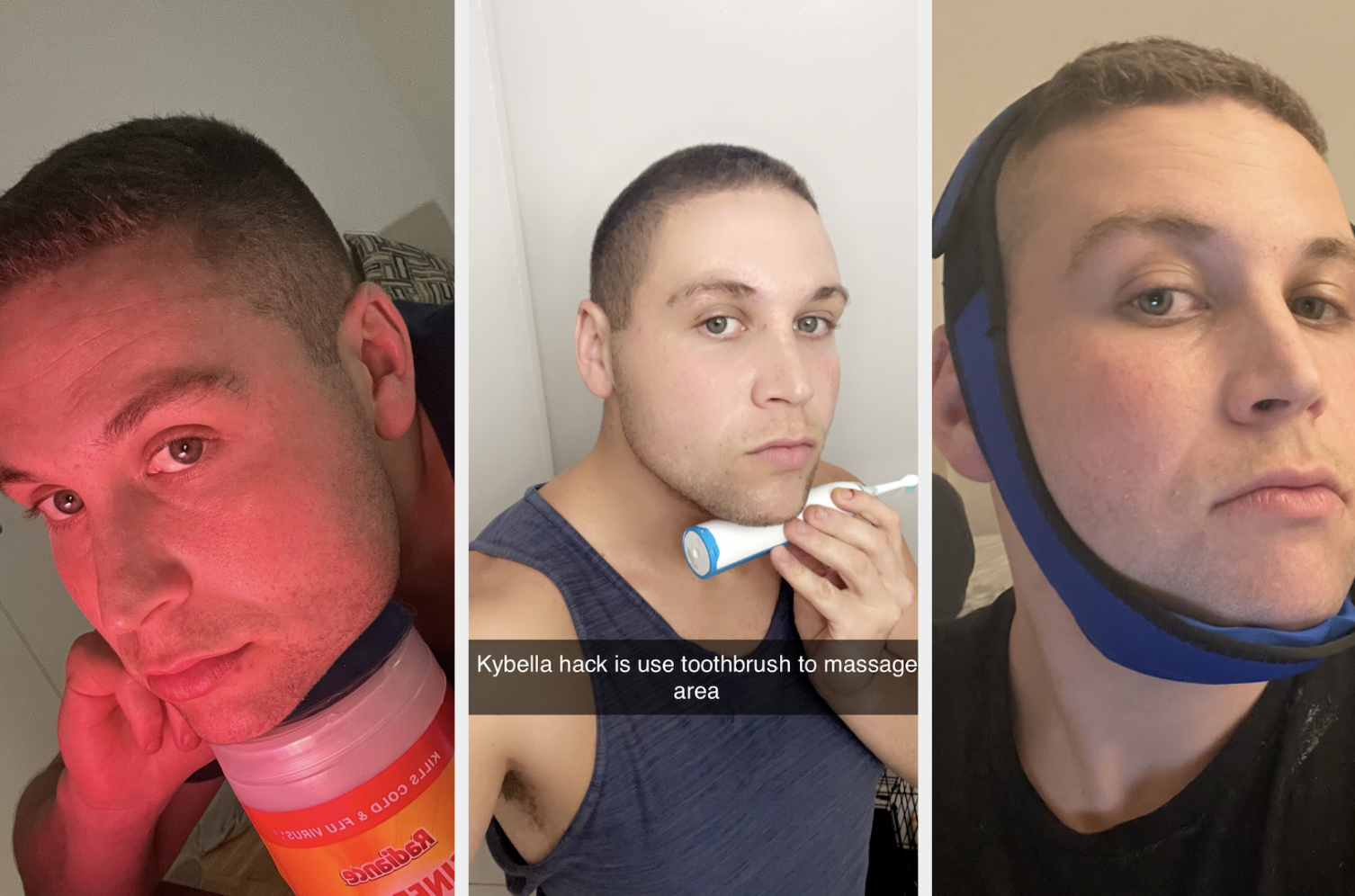 In the weeks following treatment No. 2, I started to see results in that area. It felt tighter and definitely less bulky. But because I am me, I wanted more. So I emailed Dr. Dendy again for another treatment, which I received on Jan. 12. I repeated the same process over again, booking cryo facials, icing every day, taking acetaminophen, and just making sure I took care of the area.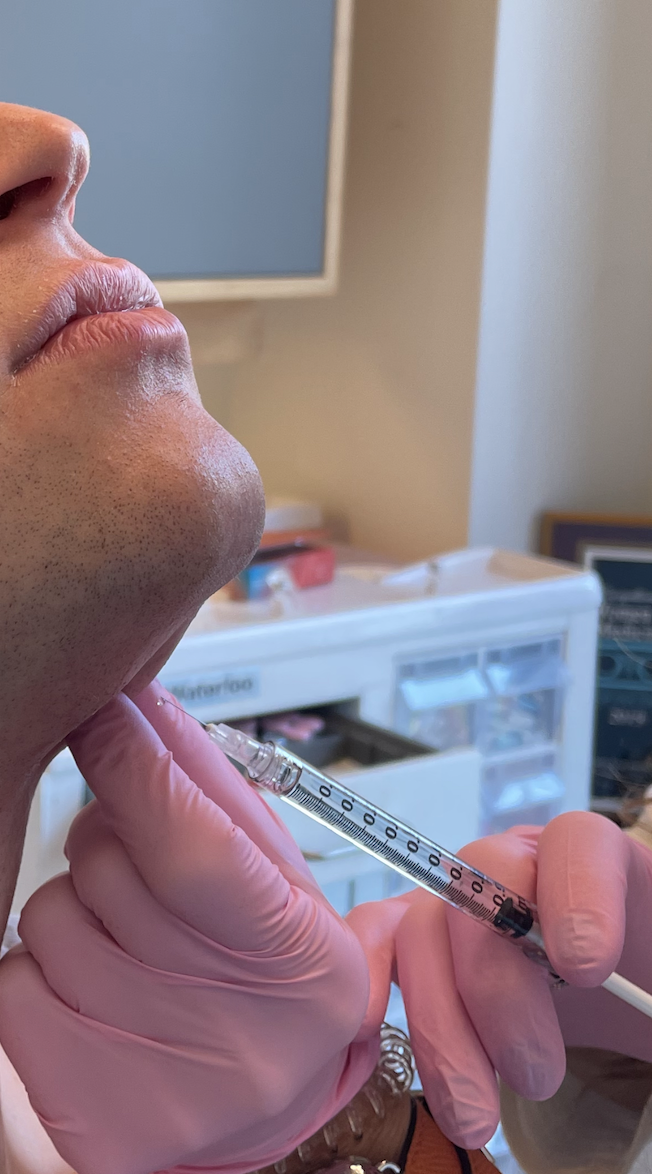 After three treatments, I was satisfied that I had essentially deleted a lot of fat under my chin. So when I caught back up with Dr. Dendy in late February, I got a little touch-up on the filler I had received before, and Dr. Dendy added some more Juvederm Voluma in the zygoma area and Juvederm Vollure to my smile lines to even out my face.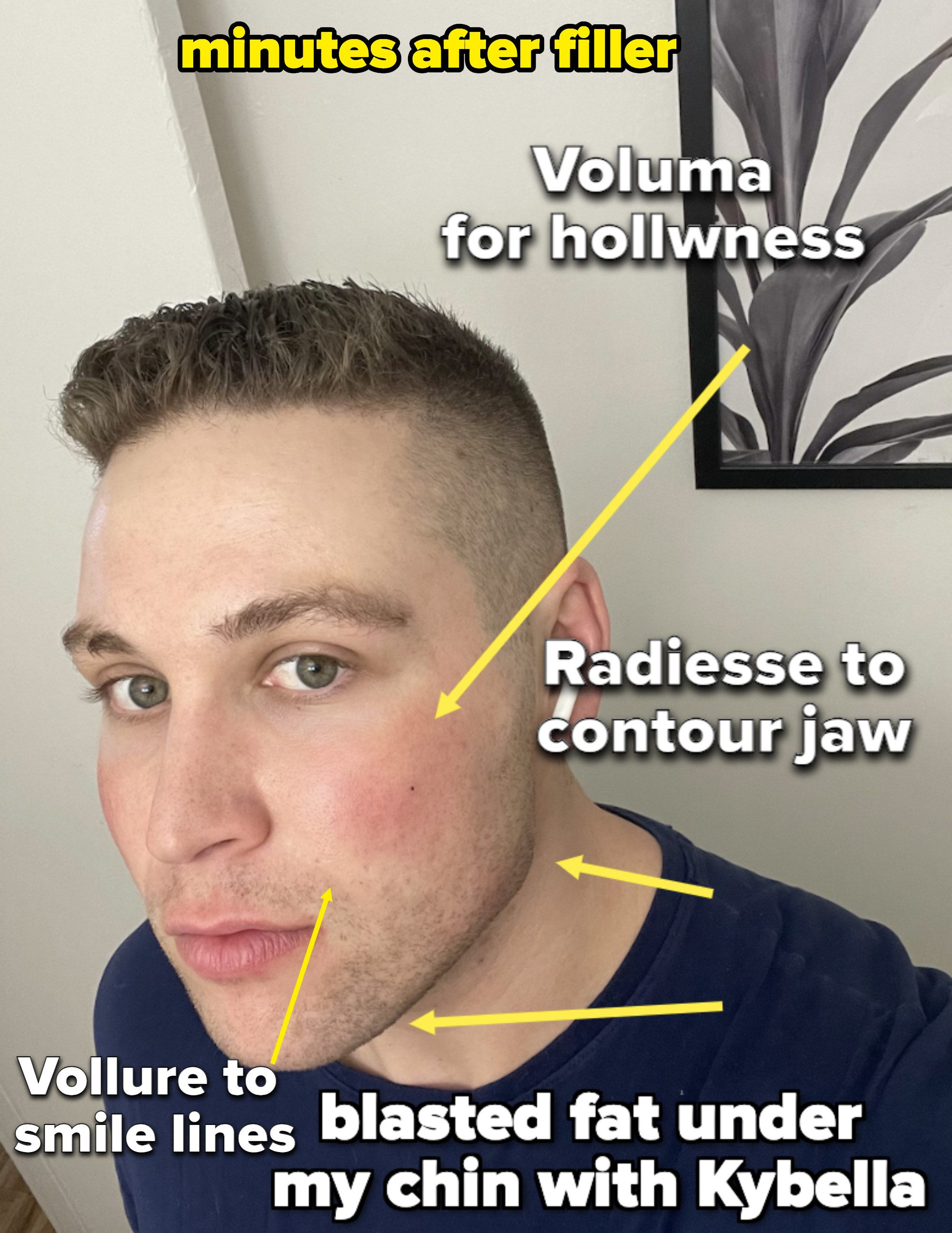 Here are the end results now that it's March and everything has settled: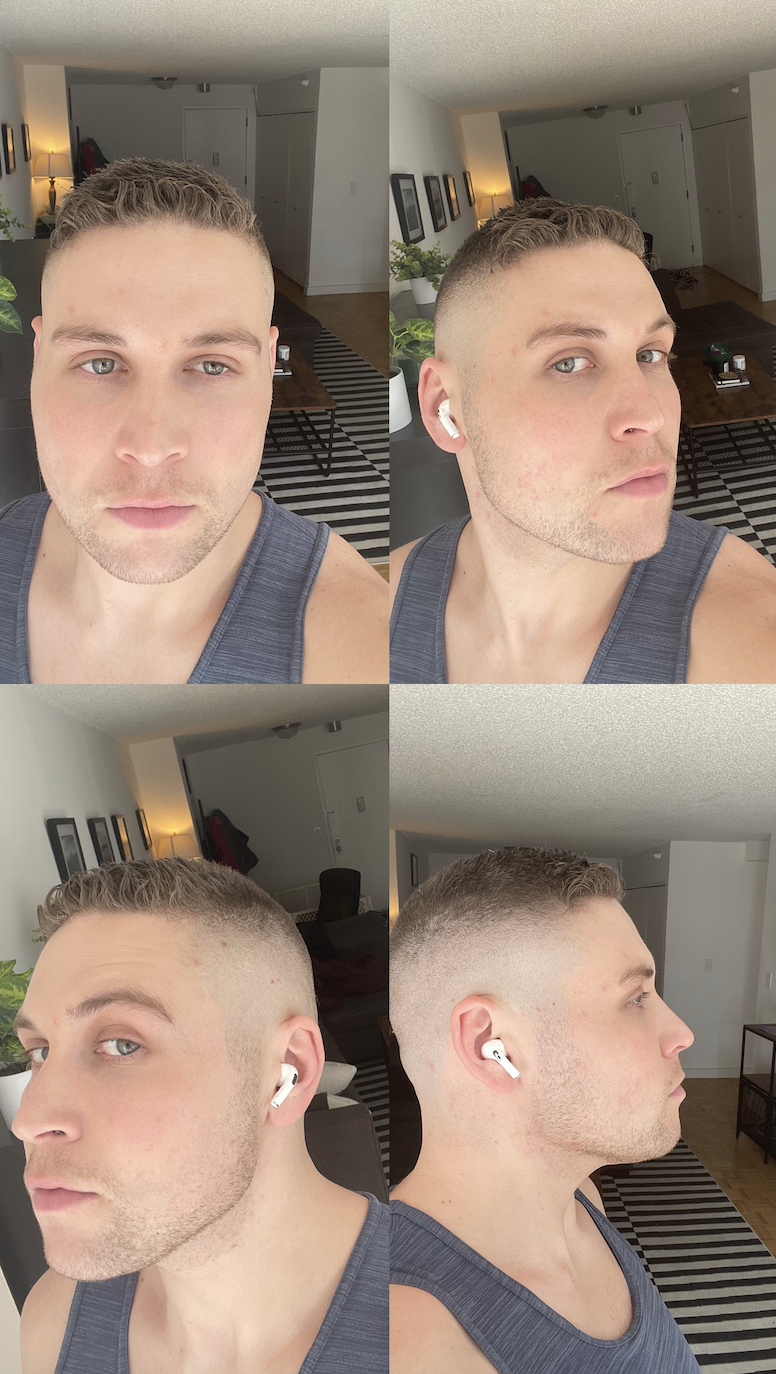 And here are some before-and-afters!
Head-on look of my face: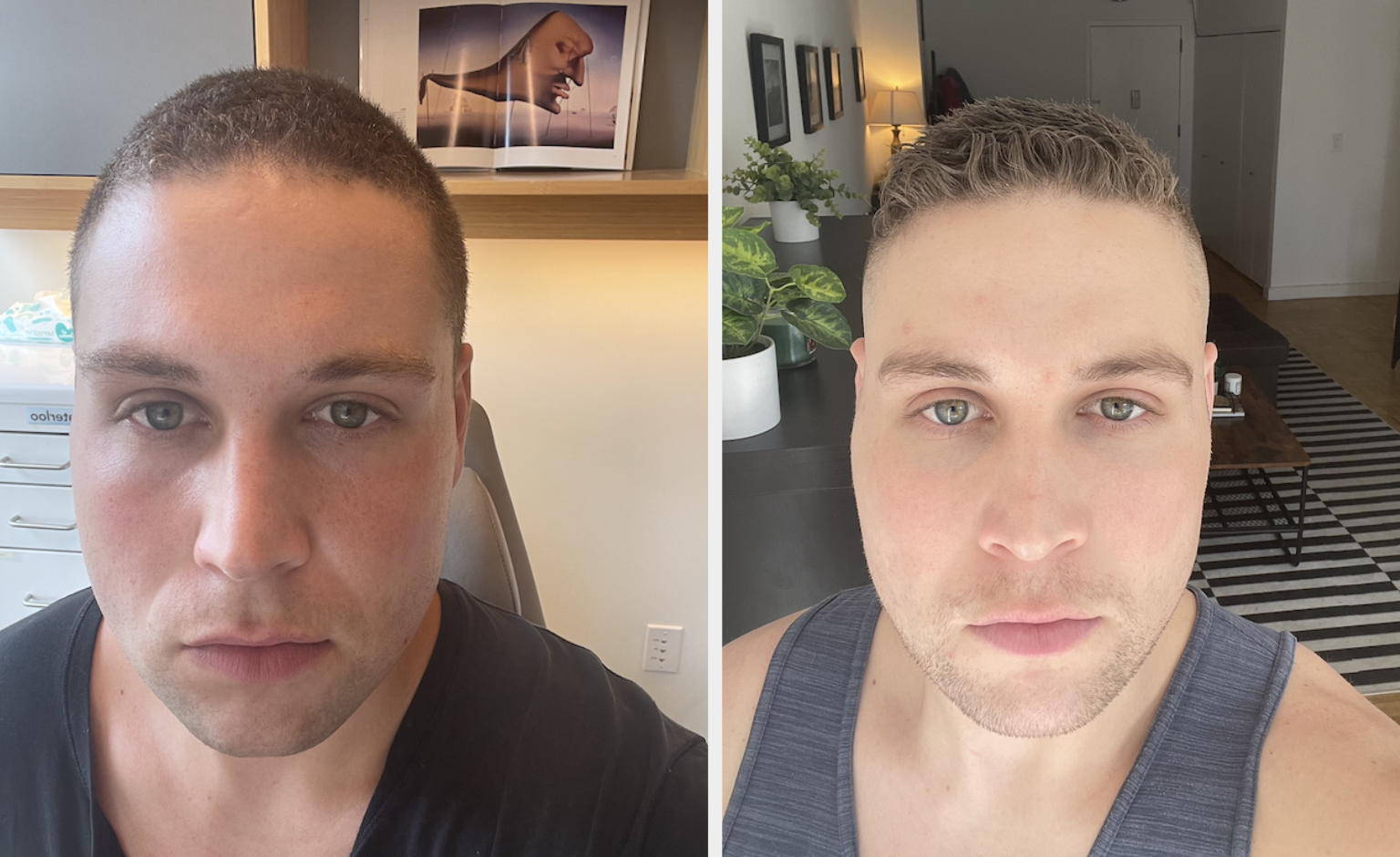 Submental area: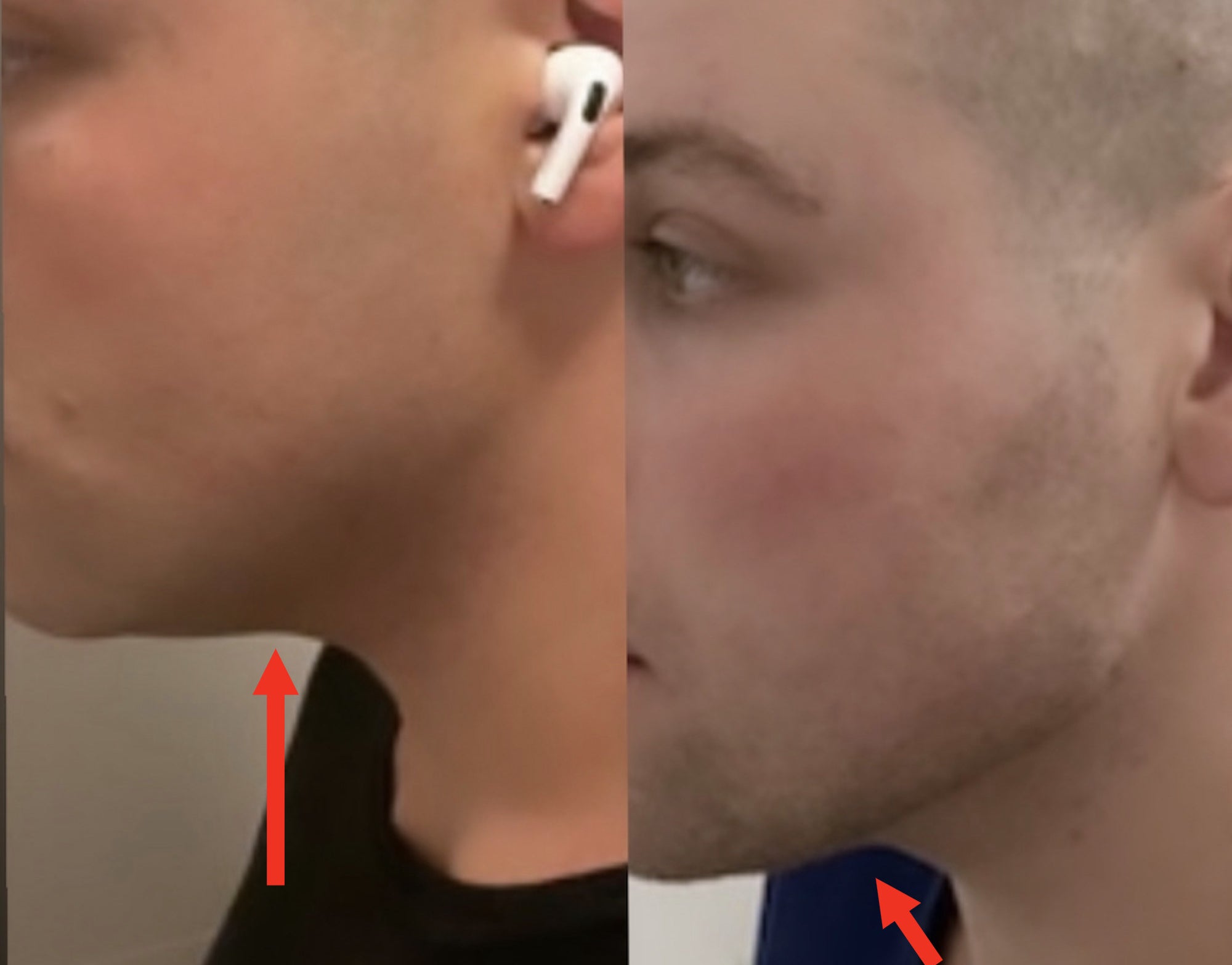 Zygoma (Under eye/cheek) / Nasolabial folds (smile lines):

And then an appreciation moment for the jaw: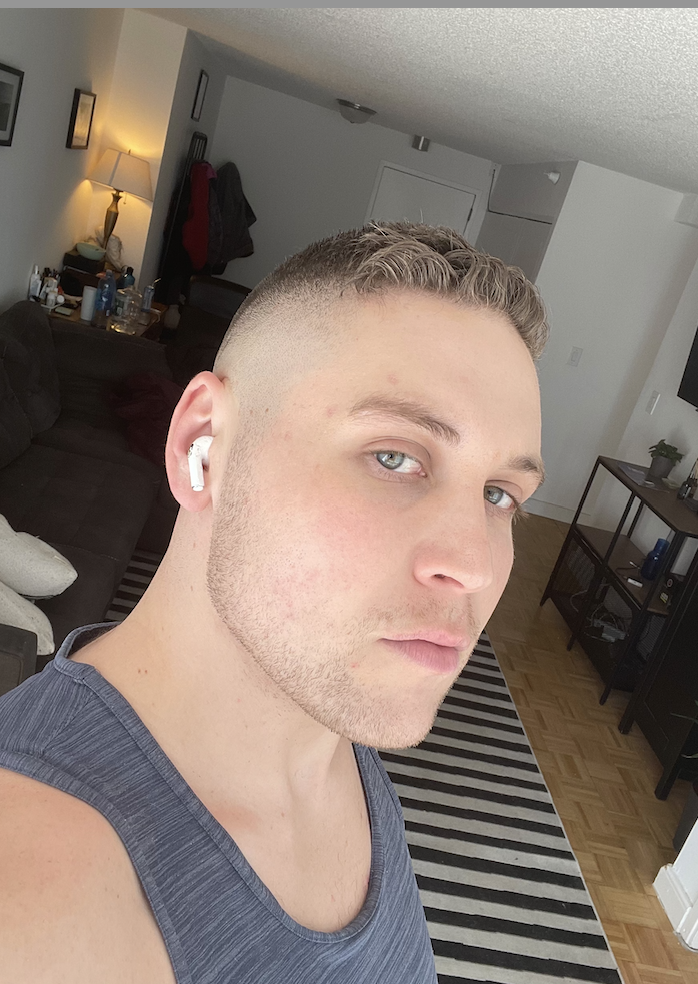 Next — let's get into these costs. Dr. Dendy said: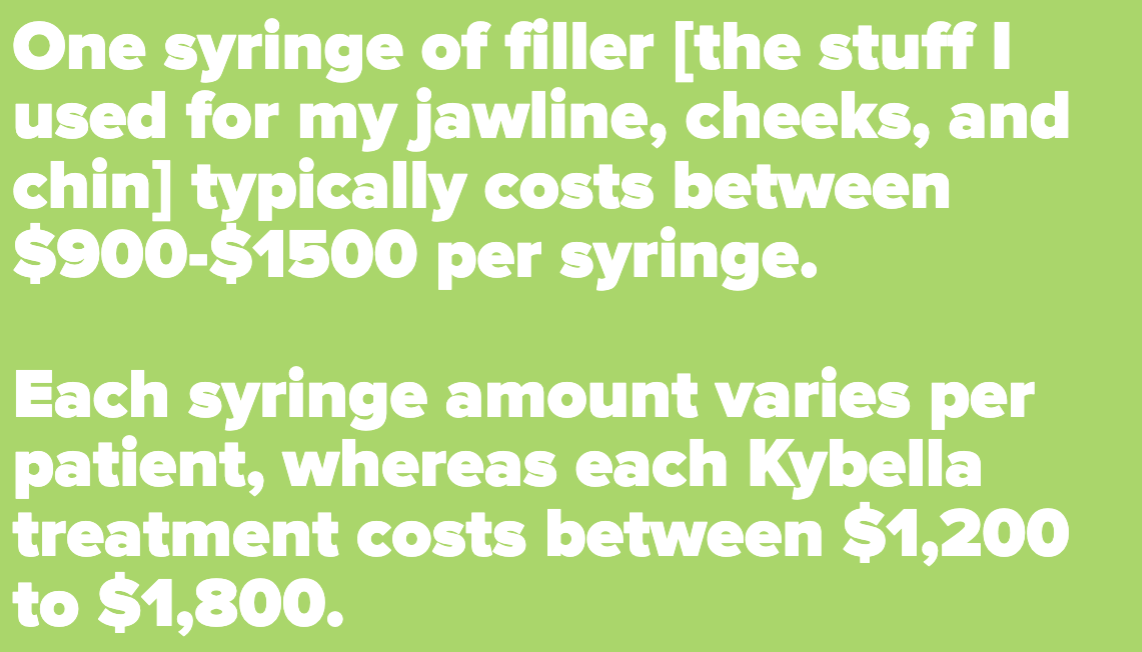 This has become a big part of my life — I've researched and semi-obsessed over this trend of the industry/internet. So, there are some things I want you to keep in mind: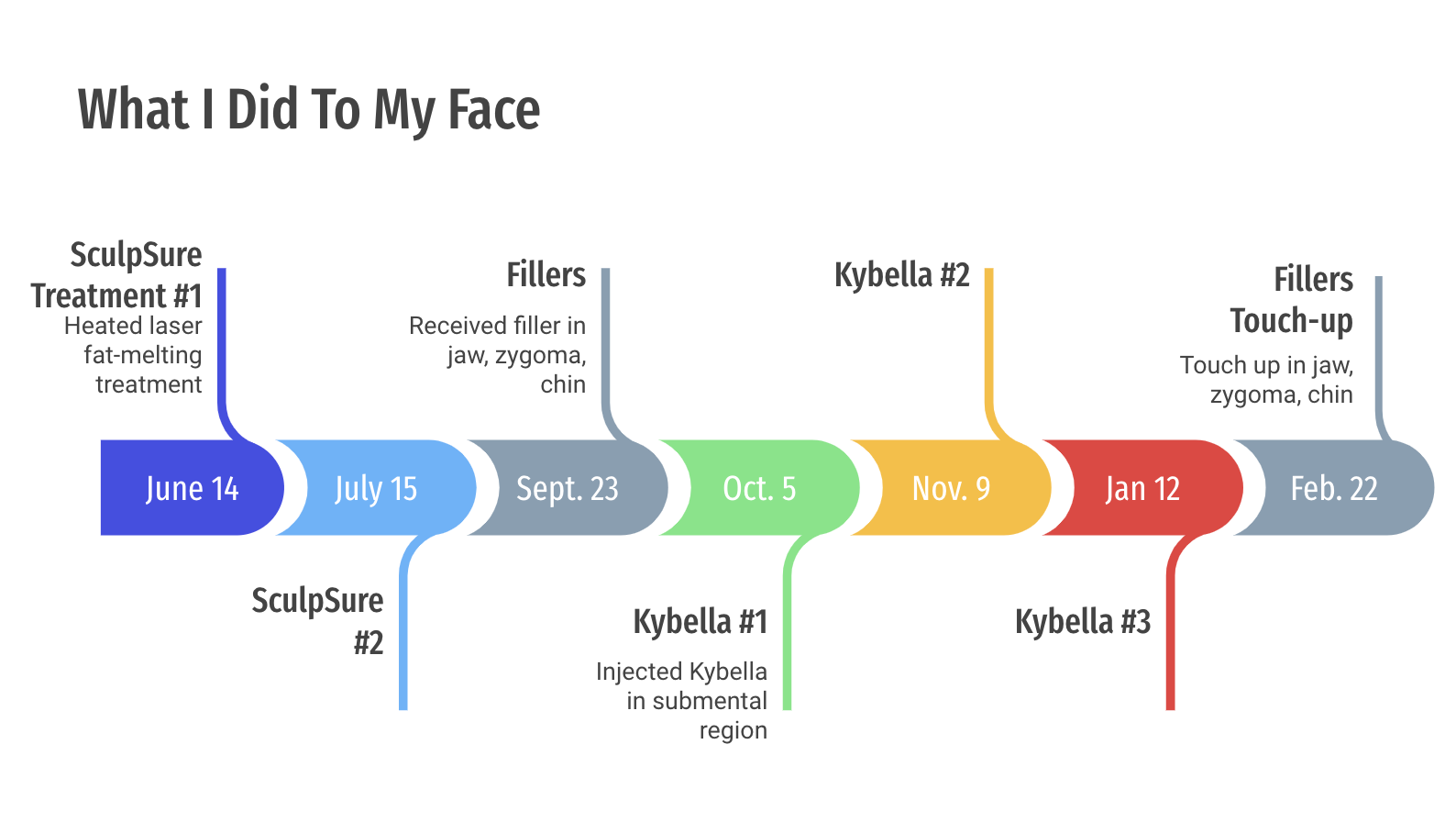 At the end of the day, these treatments and procedures helped me contour my face in the way I had always hoped to achieve. After battling body-shaming, trolls, and cruel harassment, I felt it gave me the courage to be proud of how I look, and not feel bad about enhancing it. It's 2022, and no one should feel ashamed for wanting to treat themselves. I tried to be as transparent, vulnerable, and honest in this post as possible, and I hope it helped answer any questions about these injectables, procedures, and treatments I've received.
If you want to book an appointment with Dr. Dendy — who I highly recommend — click here, and be sure to follow her on Instagram and TikTok. And if you'd like to follow me on my journey, be sure to follow me on Instagram and TikTok.
You can DM me if you want advice or thoughts, but always consult your doctor!
I'd love to know what you thought. Keep in mind, you're commenting on the face and appearance of a real person (me), so be nice. :) Bye, y'all!
I received these treatments for free, but it did not impact my review. These are my personal, honest thoughts about the treatment.