Caitlyn Jenner Confronted Jimmy Kimmel For Mocking Her Transition And Things Got Awkward Real Quick
Awk.
During the interview, she opened up about her faith and her transition.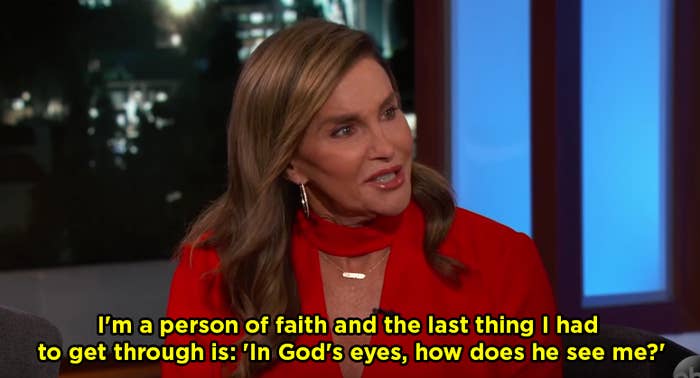 She said telling her family about her transition was hard because it had been "hammered all over the media."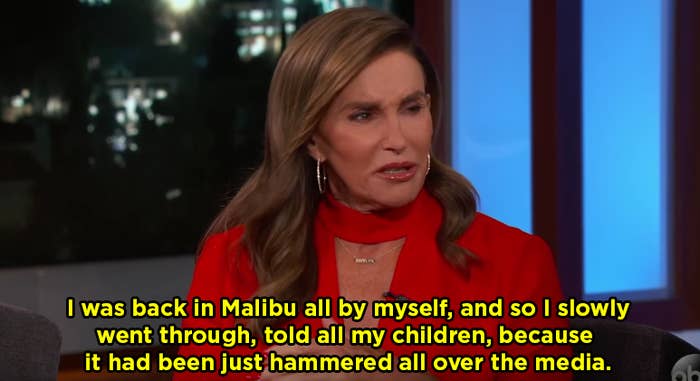 Caitlyn then turned to Jimmy, starting with "In fact," which is never a good sign.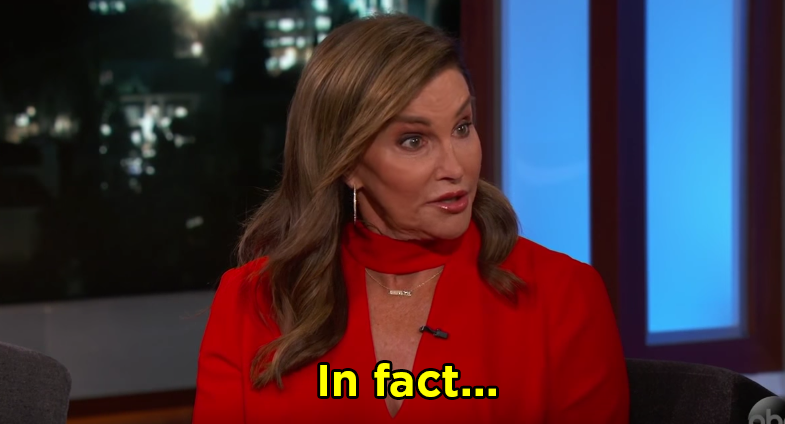 She then called him out for his jokes.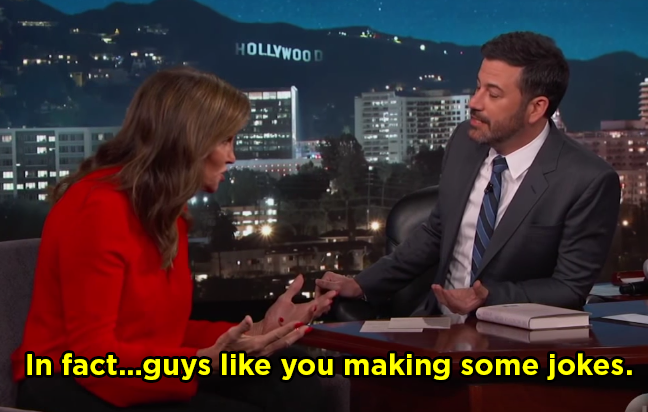 Kimmel once made a parody promo package — which is now removed from YouTube — with edited clips of Jenner's Diane Sawyer interview and Bachelorette Kaitlyn Bristowe (since they share the same name).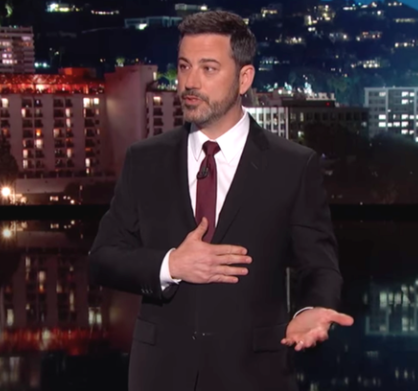 First came nervous laughter.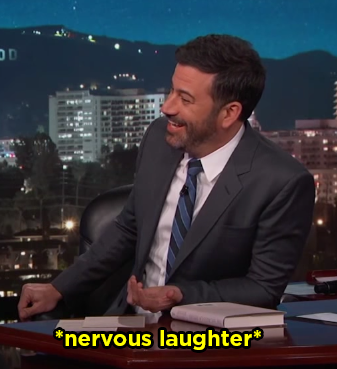 And then an apology.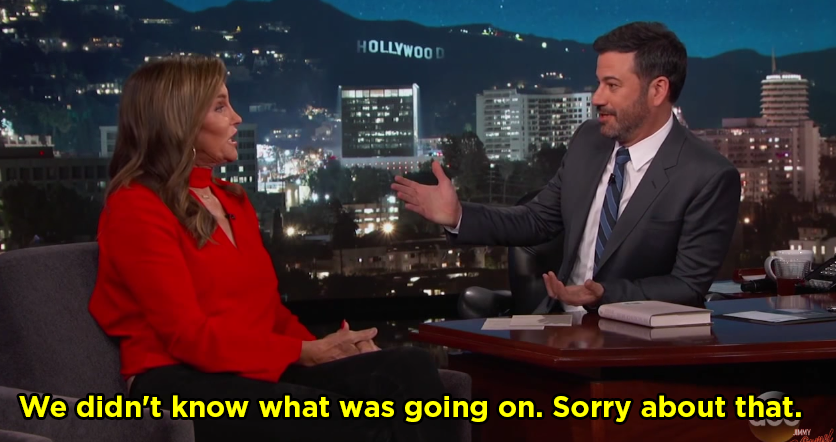 Which Caitlyn made fun of...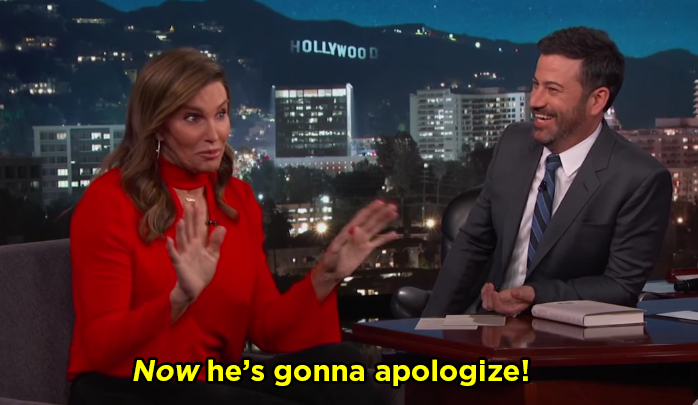 ...but ultimately accepted. Thank god. 🙏