Good morning! I know you're here for the drama, so I'll get right to it.
Recently, people have started to come for Billie Eilish after she released her latest singles "Lost Cause" and "NDA."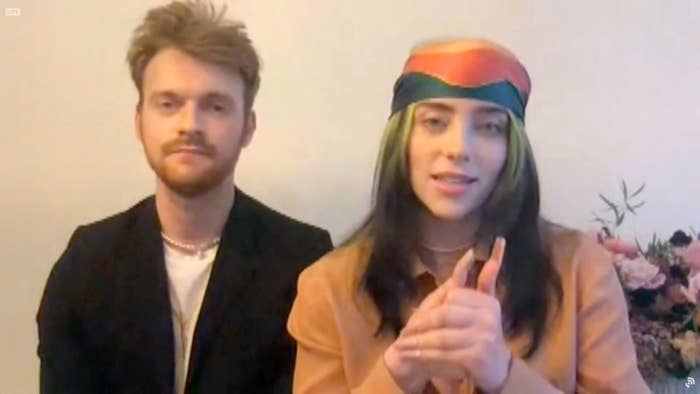 They're all bops, IMO, but a lot of people have pointed out that they haven't reached the success of "Bad Guy" and the other hits of her When We All Fall Asleep, Where Do We Go? era.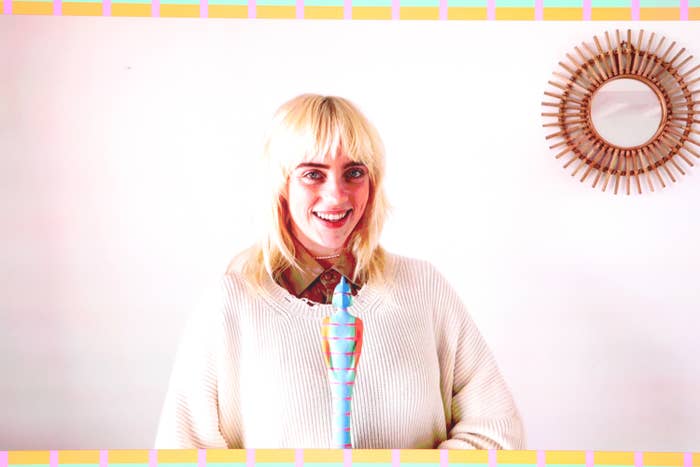 "[I]s it just me or is [B]illie in her flop era like why does she suck now...," Billie wrote as she smirked and covered her mouth.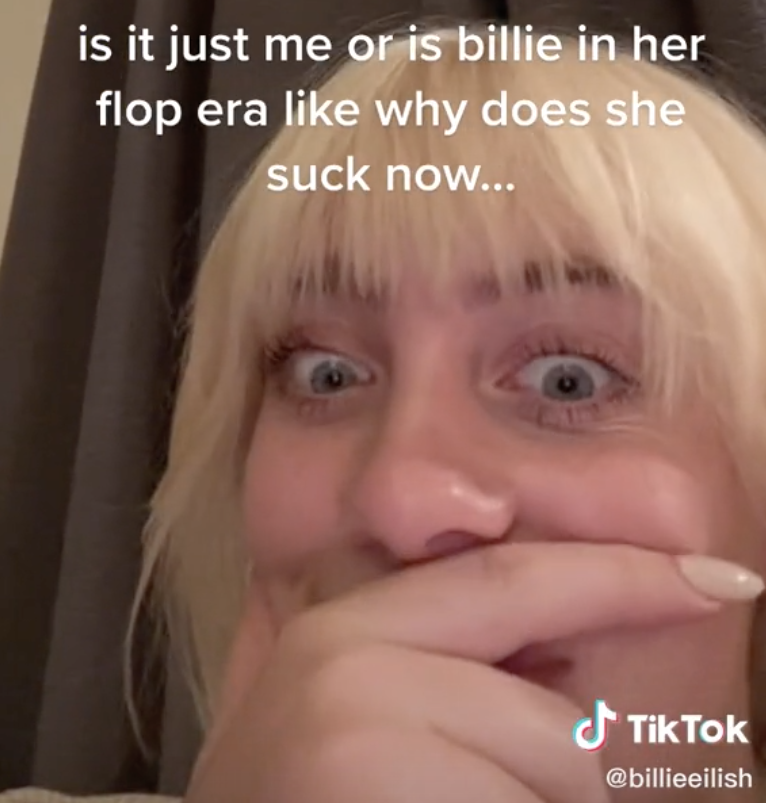 She also captioned the video, "[L]iterally all [I] see on this app... [E]at my dust my tits are bigger than yours."
YESSS, Billie. And let me remind everyone, this is THE Billie Eilish...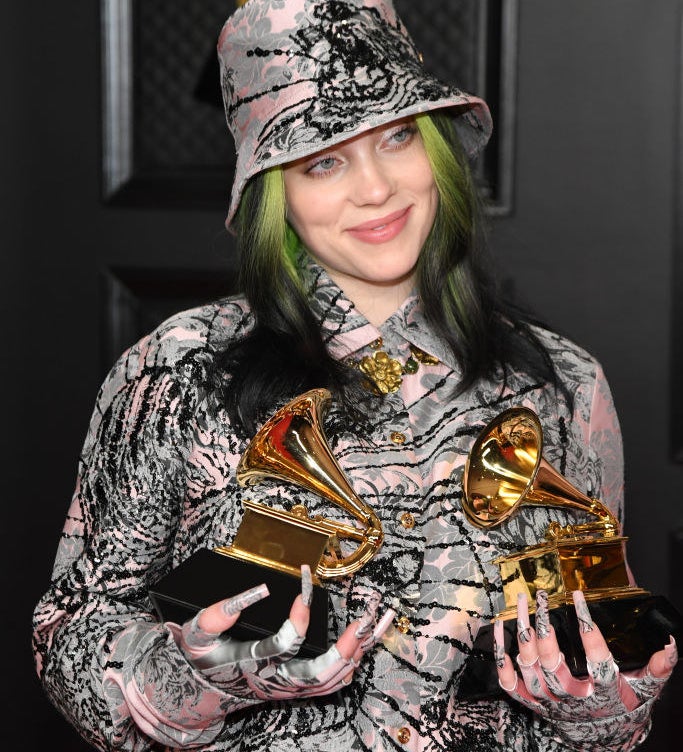 ...so put some respect on her name, haters.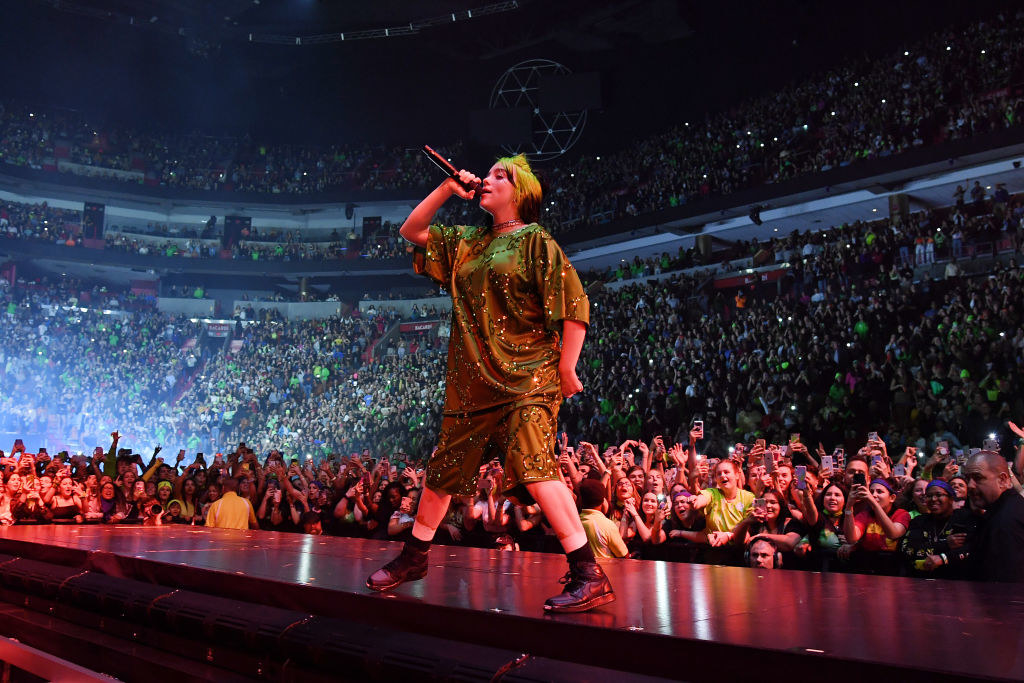 That's all, bye!