While performing his song "El Apagón," this tweet flashed on the screen. It read, "Goodnight, Benito could do 'As It Was,' but Harry could never do 'El Apagón.'"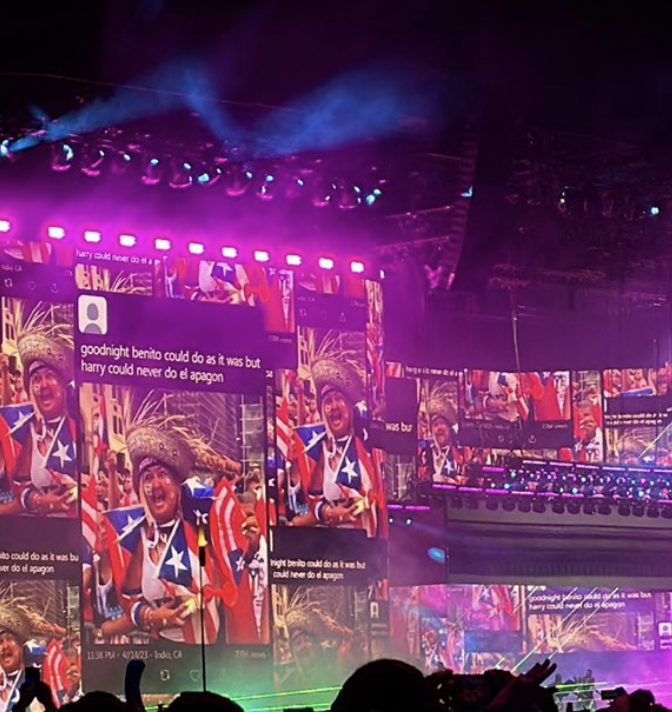 Anyway, during his second weekend set on Friday, Bad Bunny apologized to Harry by flashing an updated tweet on the screen. It read, "Sorry, Harry, it was a mistake from my team. We love you. <3"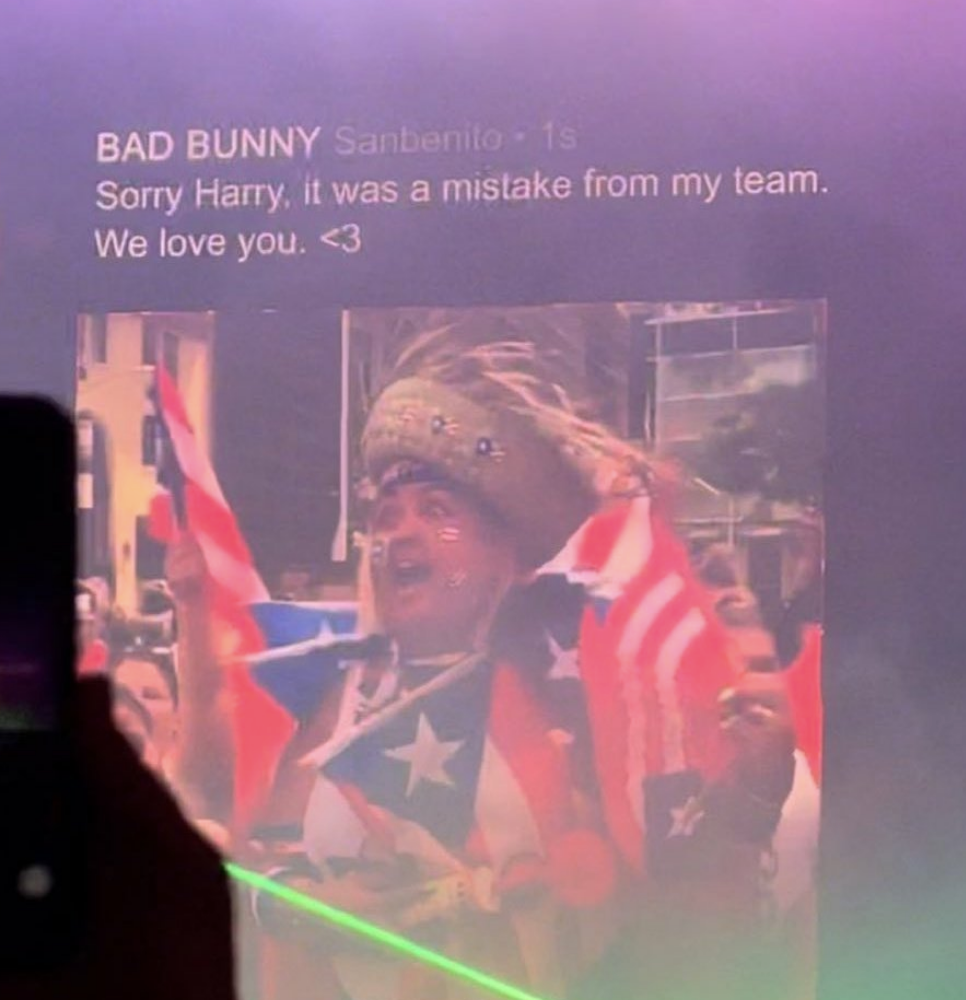 Harry has not responded as to whether he accepts, but something tells me things are A-OK between them.