Rapper Azealia Banks took to Twitter on Sunday to talk about the separate encounters she had with Kanye West and Rihanna.
Let's start with Kanye. Azealia spilled the tea after Kim Kardashian tweeted this at artist/songwriter Rhymefest — who has worked with Kanye and said he abandoned Chicago.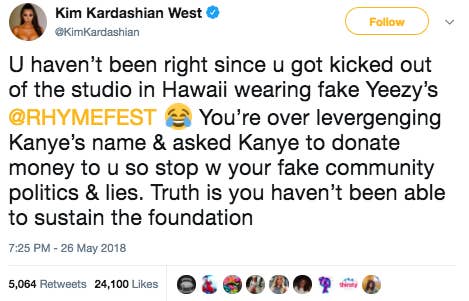 Azealia, also a songwriter, then shared her experience working for Kanye, saying Kanye had a private chef cooking food for just him, while the everyone else was hungry.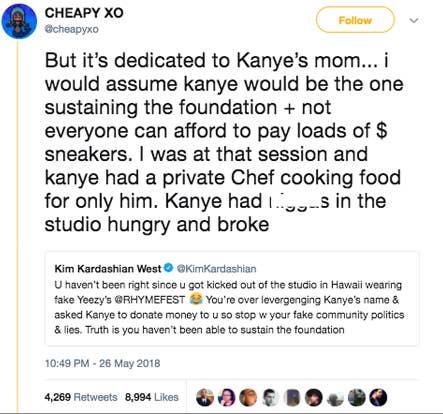 "I did not fly all the way to Hawaii to lend my creative energy just to watch you stare me in the eyes and eat cantaloupe," Azealia said.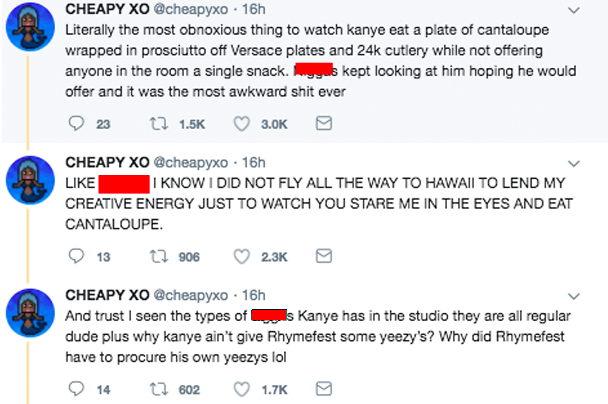 Now, onto Rihanna. The two had a beef in 2017 when Azealia criticized celebrities "using their influence to stir the public." Next thing you know, Azealia shared Rihanna's phone number to her 446,000 followers on Instagram.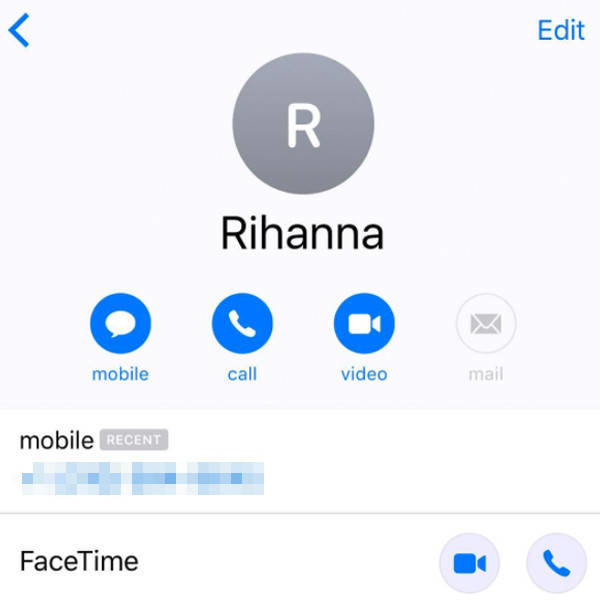 So...after Azealia talked about Kanye "starving" her, she said Rihanna did something pretty similar. She said Rihanna sat upstairs and partied while she wrote, with her team bringing beer, a can of Coke, and peanuts.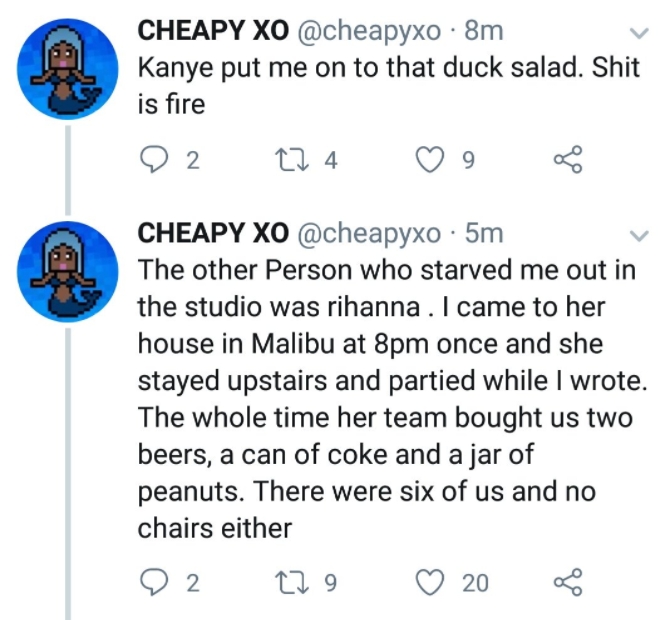 Azealia said the can of peanuts was a sign of disrespect and shade — especially considering their prior beef.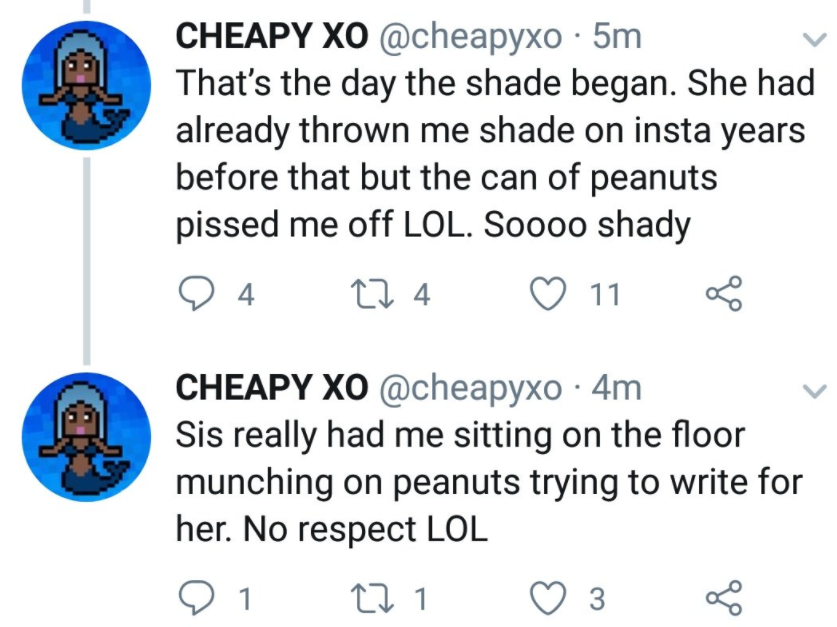 The Kanye thing is fucked up IMHO, but I'm conflicted with the Rihanna part. Because, like, if someone had shared my phone number to all their followers, I prob wouldn't be the best host either. Idk! What do you think of what Azealia has shared with us? Lmk in the comments!