The year's American Music Awards were definitely one for the books — but not without a few awkward moments. Here are some of the best:
1.
For starters, there were a lot of no-show nominees and winners, including Harry Styles, Beyoncé, Lizzo, and Nicki Minaj:
2.
Kelly Rowland called out people who were mad that Chris Brown won an AMA:
3.
Pink's mic went out for a few seconds during her opening performance of "Never Gonna Not Dance Again":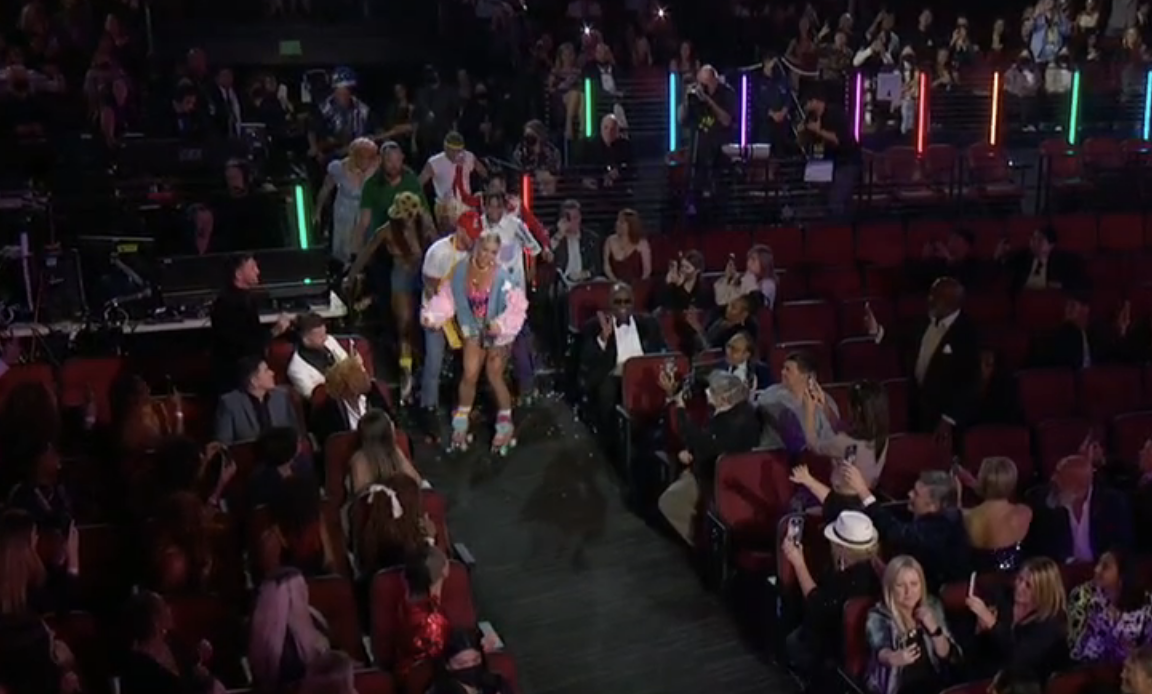 4.
Kim Petras and Taylor Swift met, which was amazing, but Taylor doesn't know that Kim shaded her recently:
5.
This interviewer put Anitta on the spot to sing a Mariah Carey song on the red carpet:
6.
Machine Gun Kelly called out people who doubted him as a "rock artist":
7.
Charlie Puth was asked about Lionel Richie and brought up how he lost his virginity to a song by the Weeknd???
8.
Someone creepily approached Sabrina Carpenter and Taylor and told them to say hi while they were sitting:
11.
And lastly, there was an awkward moment at the end of the show where Stevie Wonder, Charlie Puth, and host Wayne Brady weren't sure if they were going to sing or just let the credits roll: