Earlier this week, the Elvis biopic starring Austin Butler was released. One scene in particular — where Austin/Elvis is noticeably sweaty — has been turned into a hilarious, relatable new meme.
Here are some of the best:
7.
8.
11.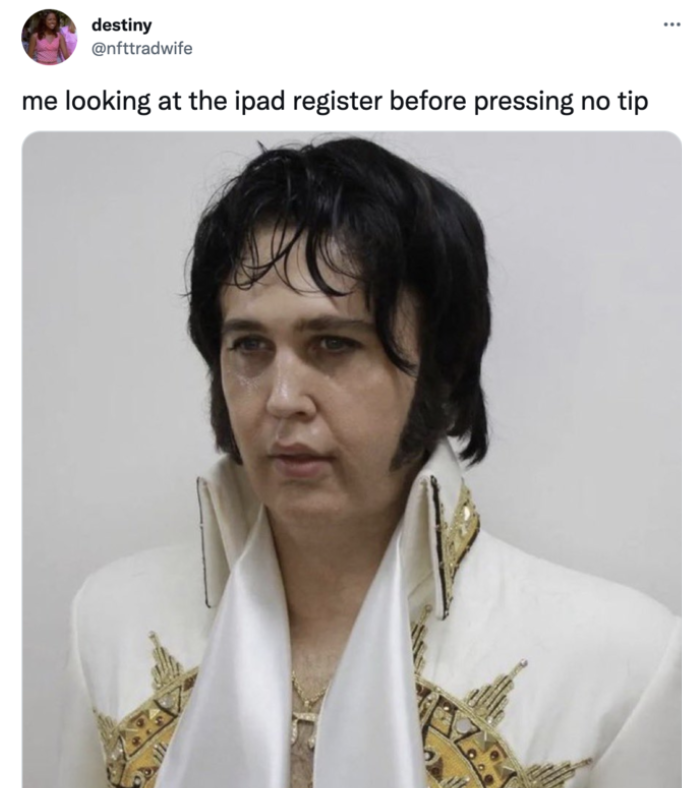 13.
If y'all could meme this pic, how would you? Let me know in the comments below!