Ariana Grande Has Responded To Kanye West's Callout And Apologized For Her "Insensitive Joke" On Twitter
"It was a joke, which I understand now was probably insensitive."
On Friday, Kanye West escalated his feud with Drake with a slew of tweets about him and their beef.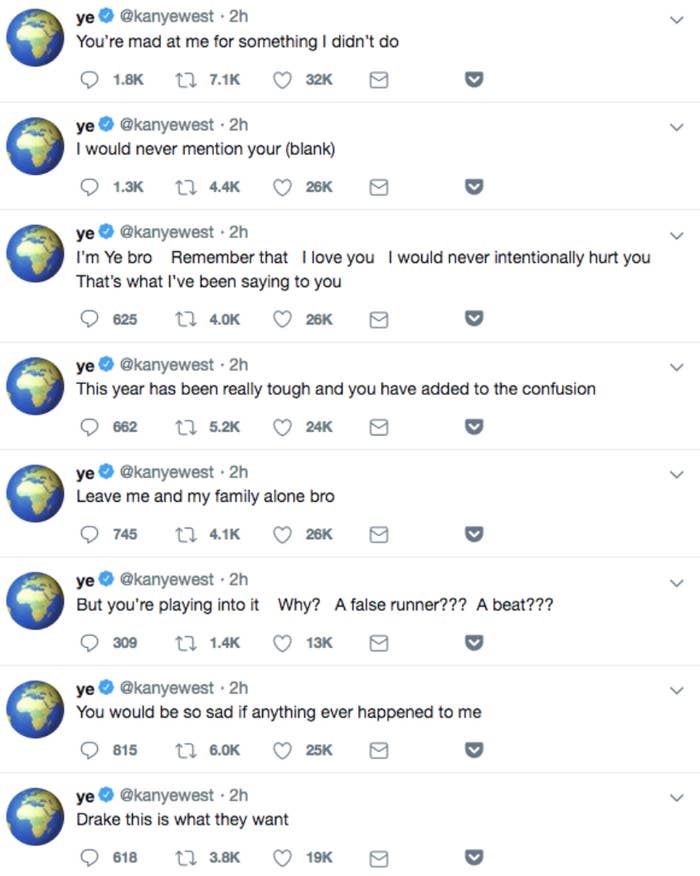 This all happened the same night that Ariana Grande was dropping her new single, "imagine," so she tweeted this:
Kanye got wind of Ariana's message and tweeted this, saying, "I know Ariana said this to be cool and didn't mean no harm, but I don't like even slightest level of slight commentary from someone I know loves and respects me."
He then followed up with these tweets:
In one of the many follow-up tweets, he said, "@ArianaGrande you know I got love for you, but until you're ready to really make sure everyone's ok, don't use me or this moment to promote a song."
On Saturday morning, Ariana responded, saying she doesn't "need to use anyone to promote anything" and also apologized if her joke was insensitive.
She also replied to a fan who told her to retract her apology, saying she cares about Kanye's mental health:
Kanye West has yet to respond directly to Ariana.