Let's get right to it. Cardi B's Invasion of Privacy album won Best Rap Album at the Grammy's over Mac Miller, who was posthumously nominated for his album Swimming.
Ariana, who dated Mac Miller, immediately tweeted these three tweets, which have now been deleted: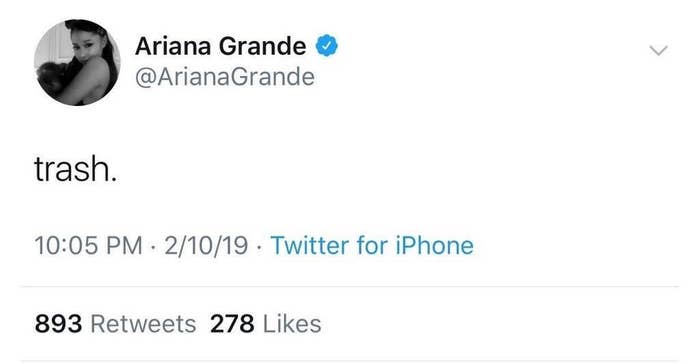 She then replied to a fan saying, "THEY INVITED HIS PARENTS OUT. NO."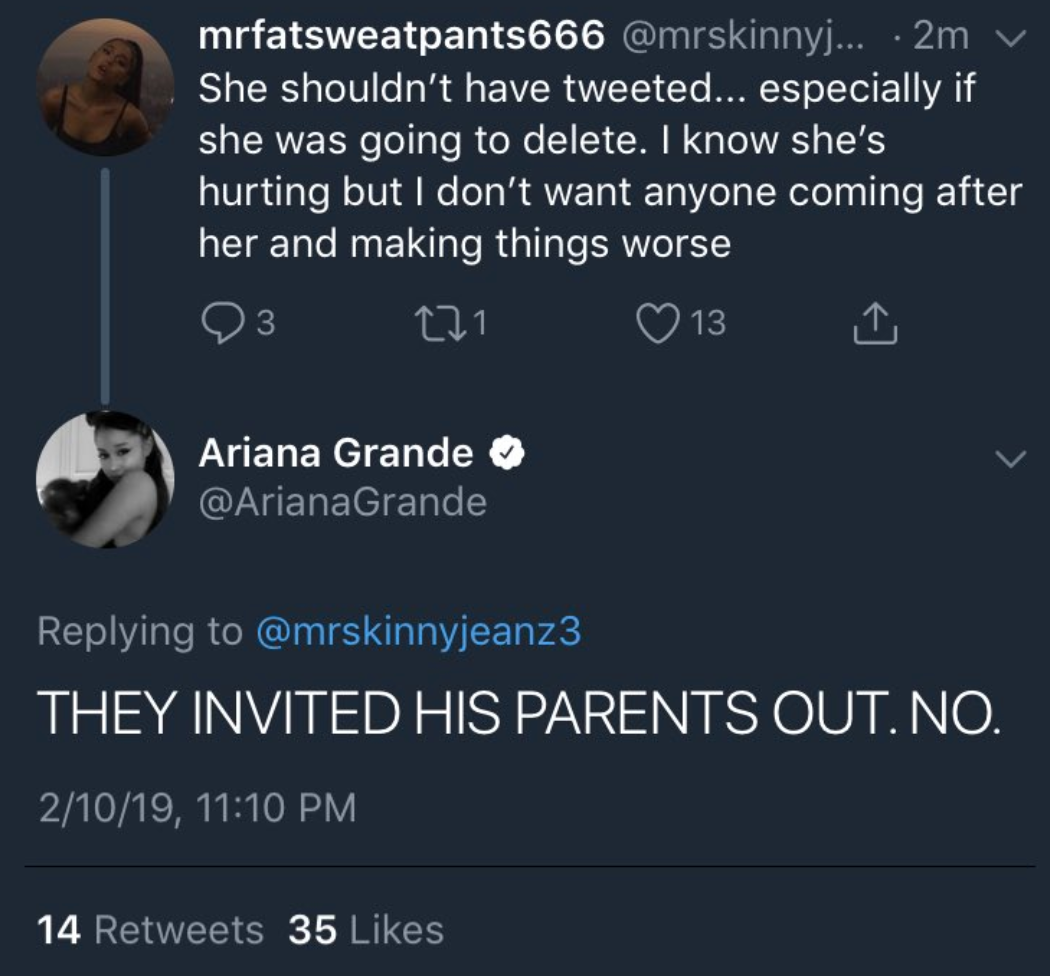 Ariana clarified that she was not shading Cardi at all and even defended her against fan that called Cardi "trash":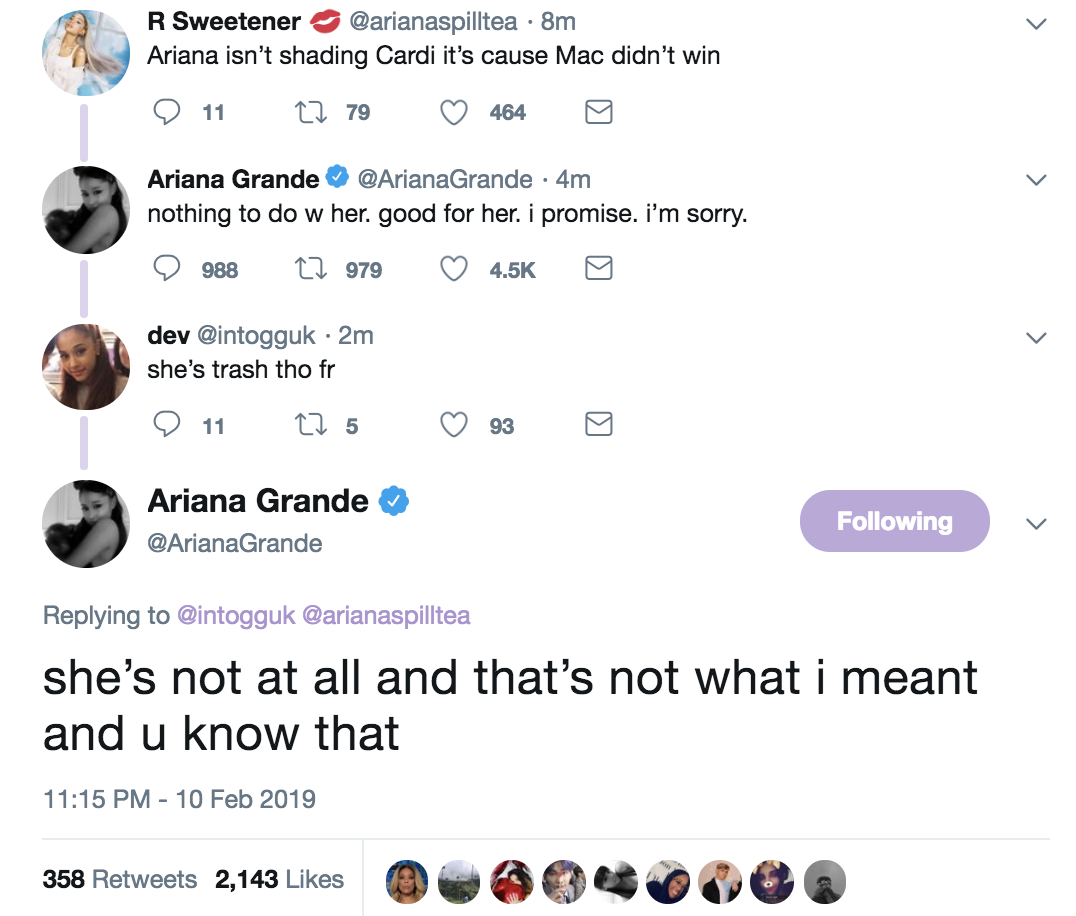 Let me say that again! Ariana was NOT shading Cardi!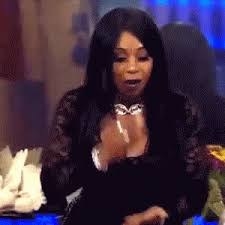 Ariana clarified AGAIN, agreeing with a fan who tweeted this. She said Mac's mom, Karen, was going to have a suit made and that Mac Miller literally slept in the studio.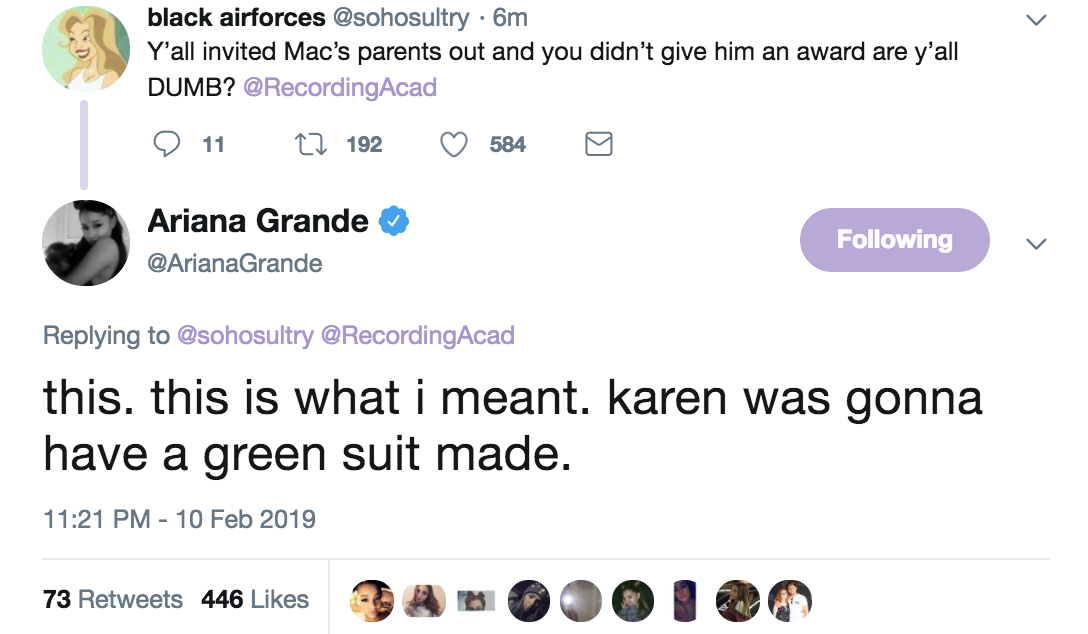 TL;DR, Ariana is mad at the Recording Academy for inviting Mac Miller's parents to the award ceremony, knowing he was not going to win the award.
We will follow this story and update it if anything else happens!