Last week, during a live of segment of News at 10, a BBC employee was spotted in the background watching a sex scene.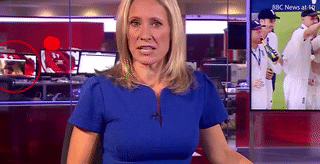 And who was the star of that sex scene? True Blood actress Anna Paquin. The scene was between her and her husband, Stephen Moyer.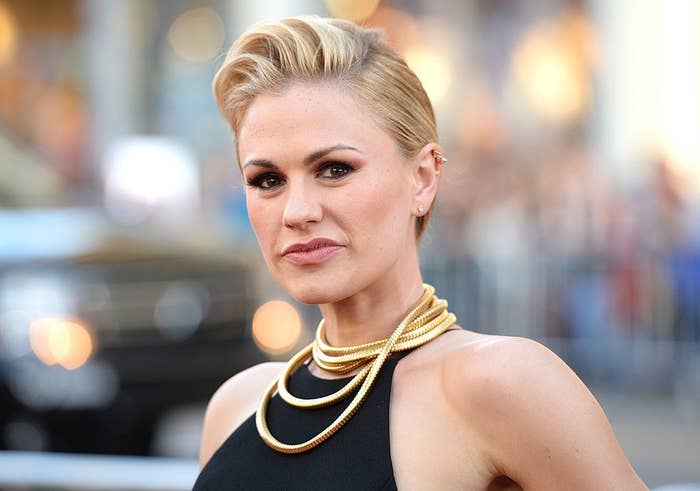 We know because Anna literally ID-ed herself on Twitter.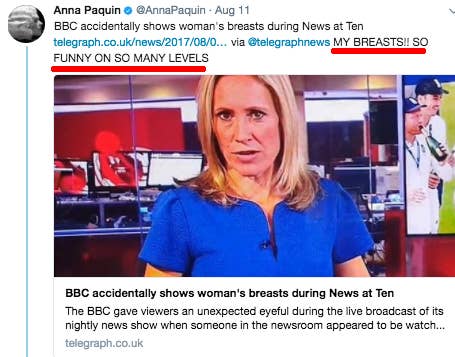 She and her husband even joked about it, too...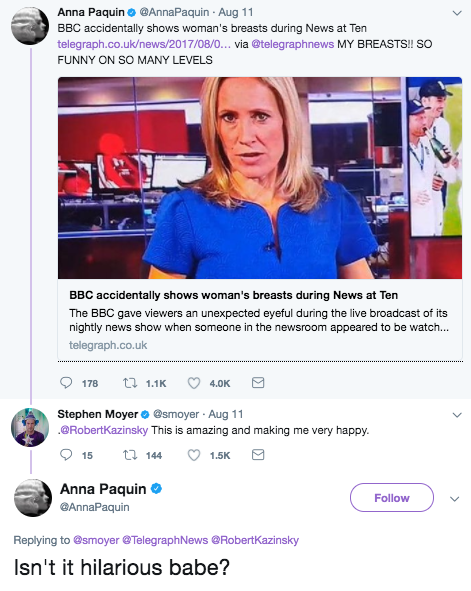 ...and provided the exact scene for any ~curious~ fans.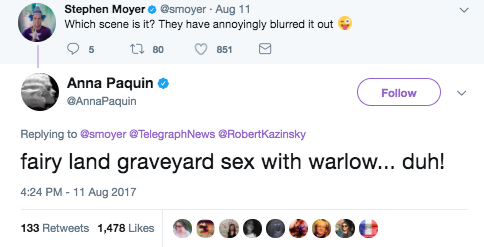 Shortly after the viral moment, BBC issued a statement, stating that they were looking into "establishing facts," but Anna was like REALLY??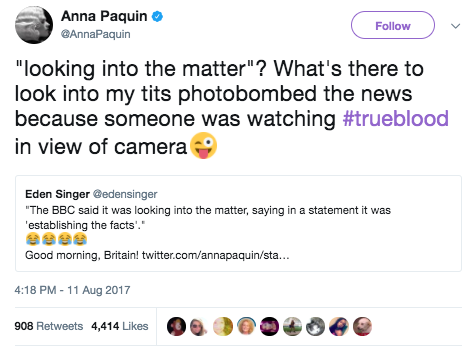 "What's there to look into? My tits photobombed the news..." 😂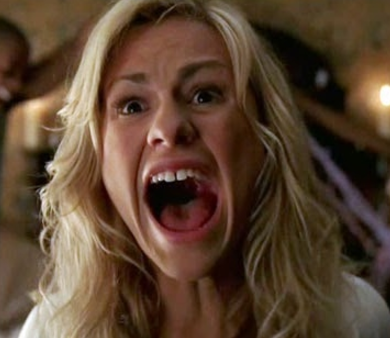 In other words, she doesn't give a f***. Thank you, Anna.