So this year on The Voice, the judges are Alicia Keys, Kelly Clarkson, Adam Levine, and Blake Shelton.
On last week's episode, Alicia was trying to get a contestant to pick her as a coach when she shaded her co-judges, specifically Kelly Clarkson.
Did Alicia Keys forget who Kelly Clarkson is???
People on Twitter were kind of fine with Alicia shading Adam and Blake, but when it came to Kelly, they had her back: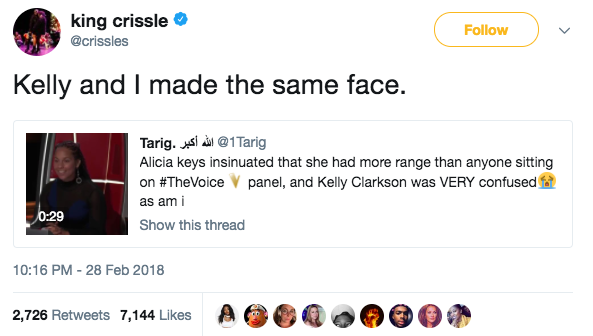 Wow, ok. Moral of the story: Don't shade Kelly or her voice. No matter who you are!