23 Times Jessica Simpson Out-Jessica-Simpson'd Herself
"Is this chicken, what I have, or is this fish?"
4.
And did cupping as a remedy:
6.
When she confused tuna for chicken and it became one of the biggest pop culture moments ever:
7.
And then poked fun at it years later:
9.
When she read her mean tweet: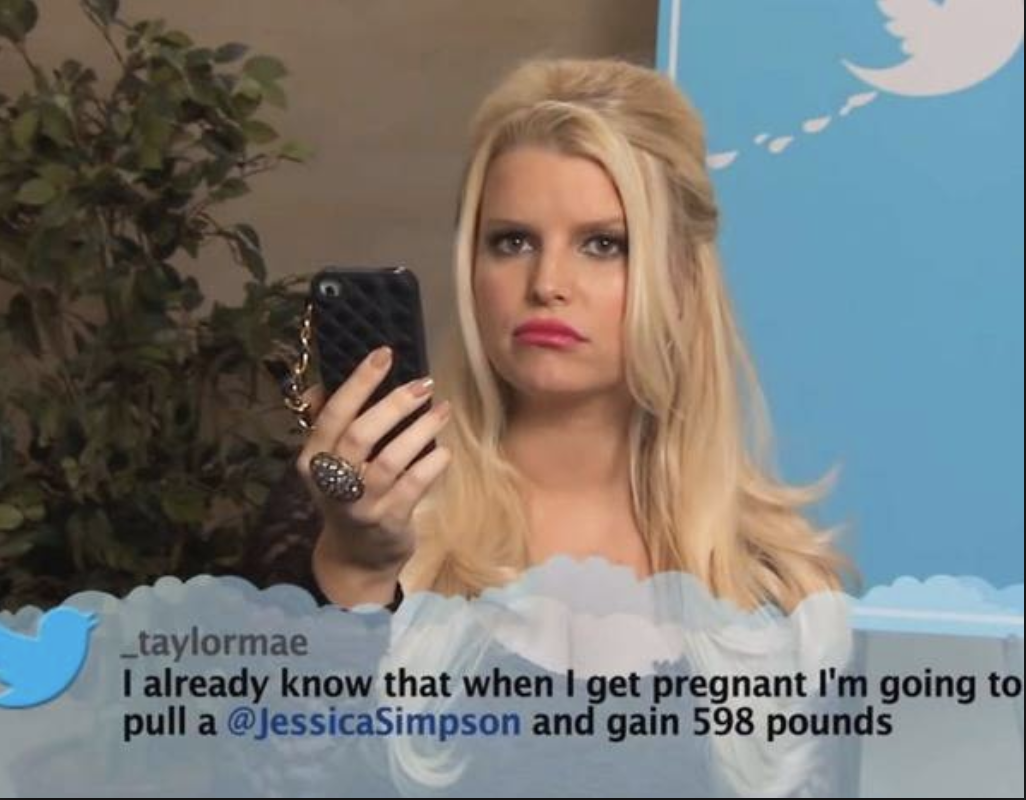 11.
When she walked in the rain to fight insomnia:
12.
When she ripped her pants and had to wear her mom's pants:
14.
When she thought 25 was "almost mid-20s":
15.
When she made her husband's wallpaper a picture of herself:
16.
When she risked her life to take an Instagram of this snake:
17.
When she mastered the Shirley Temple Challenge:
18.
When she forgot to look at price tags:
20.
When she categorized shopping as a sport: