16 Tweets That Prove College Ain't That Deep
"College profs: What up I'm Josh and class is cancelled cuz I'm tired."
1.
Professors don't always dress as you'd expect:
2.
And sometimes final exams aren't that scary: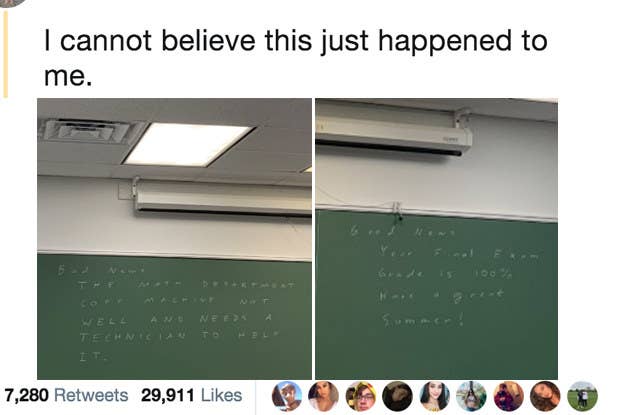 3.
They are less stuffy when teaching:
4.
They incorporate a variety of teaching methods, like bringing in guests:
5.
The exam questions are easy AF sometimes:
6.
The extra credit questions are silly:
7.
Like, they give out bonus points for nothin':
8.
Their email etiquette is not serious:
9.
They're super casual:
10.
Like, they cancel class all the time:
11.
They overshare:
12.
They will legit give out an A on an assignment:
13.
They switch things up a lot:
14.
They accept gifts:
15.
They definitely don't hold back when it comes to sharing their opinions:
16.
And finally, they're not against technology and social media — they're good at it too!