1.
Alison Brie's dress got stuck on a bush: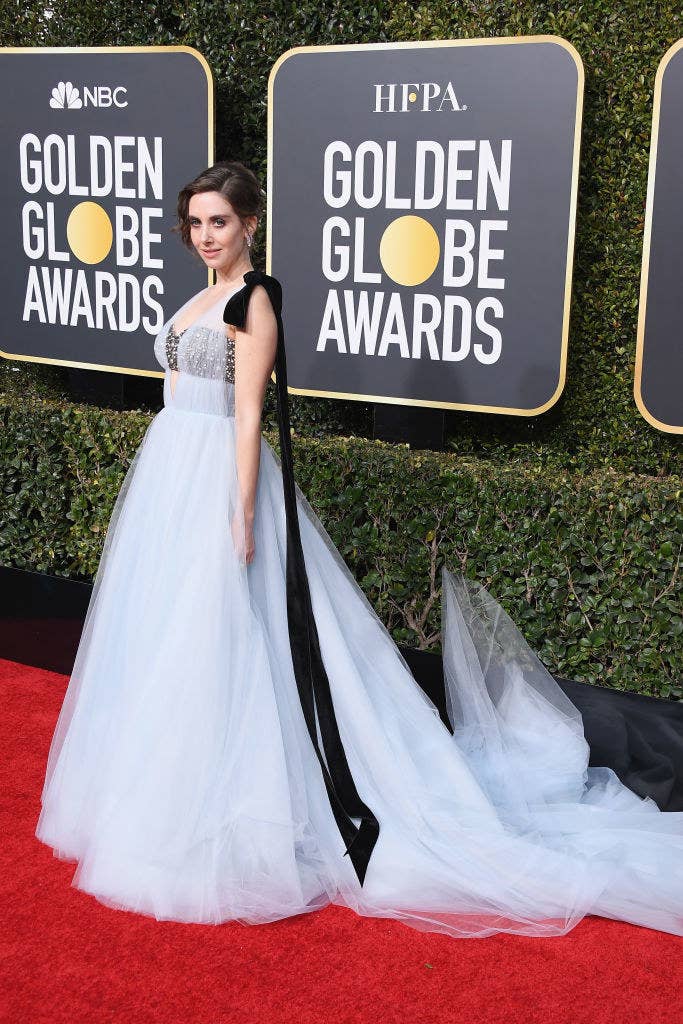 2.
E! News identified Jameela Jamil as Kamilah Al-Jamil — her character Tahani's SISTER on The Good Place.
3.
Chrissy Metz said this during an interview and everyone thought she was calling Alison Brie a "bitch." (She denied it later on Twitter.)
4.
Andy Samberg made this controversial joke and no one laughed: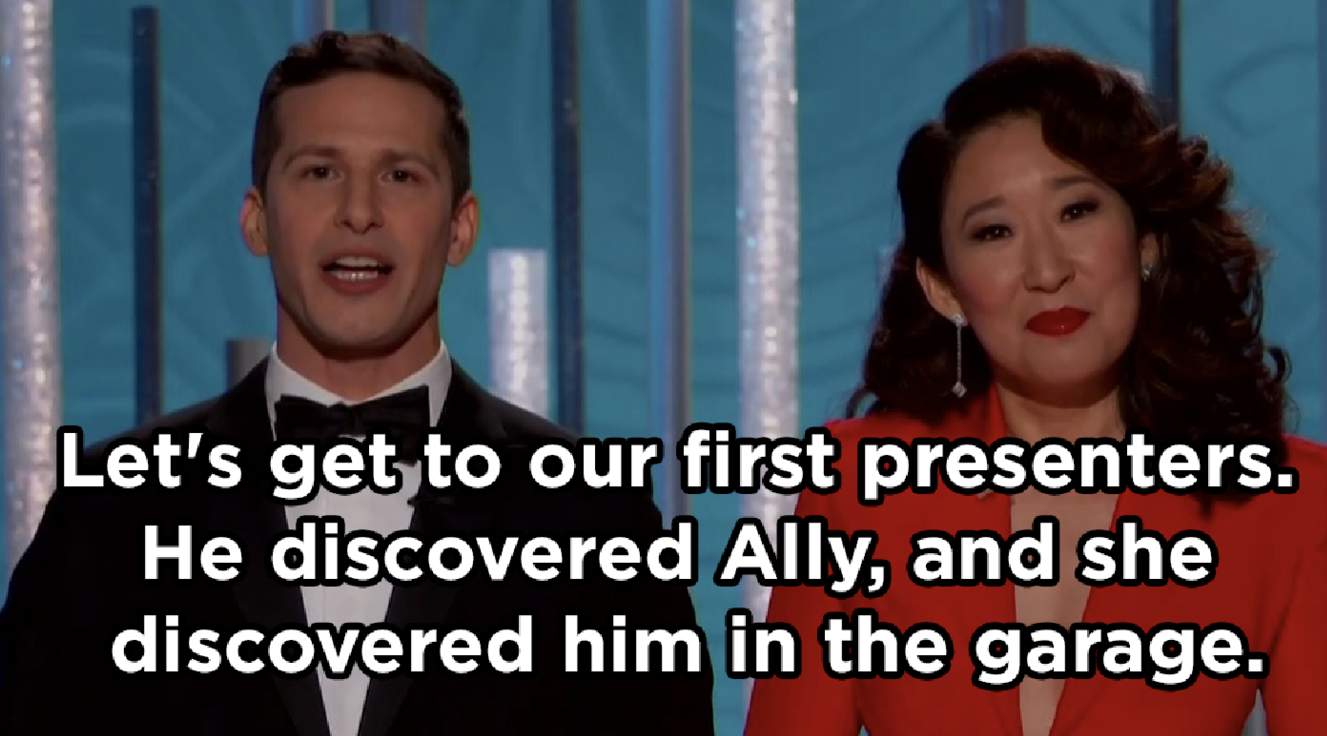 5.
He also made another controversial joke about Freddie Mercury: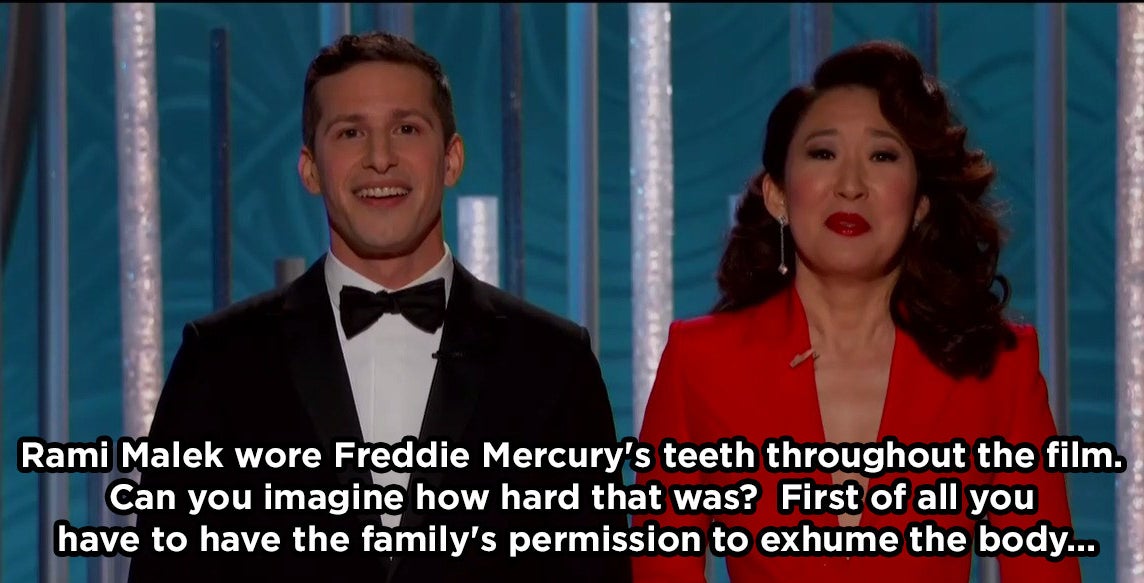 6.
Michael Douglas almost fell:
8.
Someone laughed at the beginning during Sandra Oh's moving speech:
9.
Emma Stone yelled "I'm sorry!" for starring in Aloha after Sandra Oh called her out for whitewashing:
11.
Gaga may have gotten DiCaprio-d by Patricia Arquette:
12.
Amber Heard called Darren Criss "Daniel":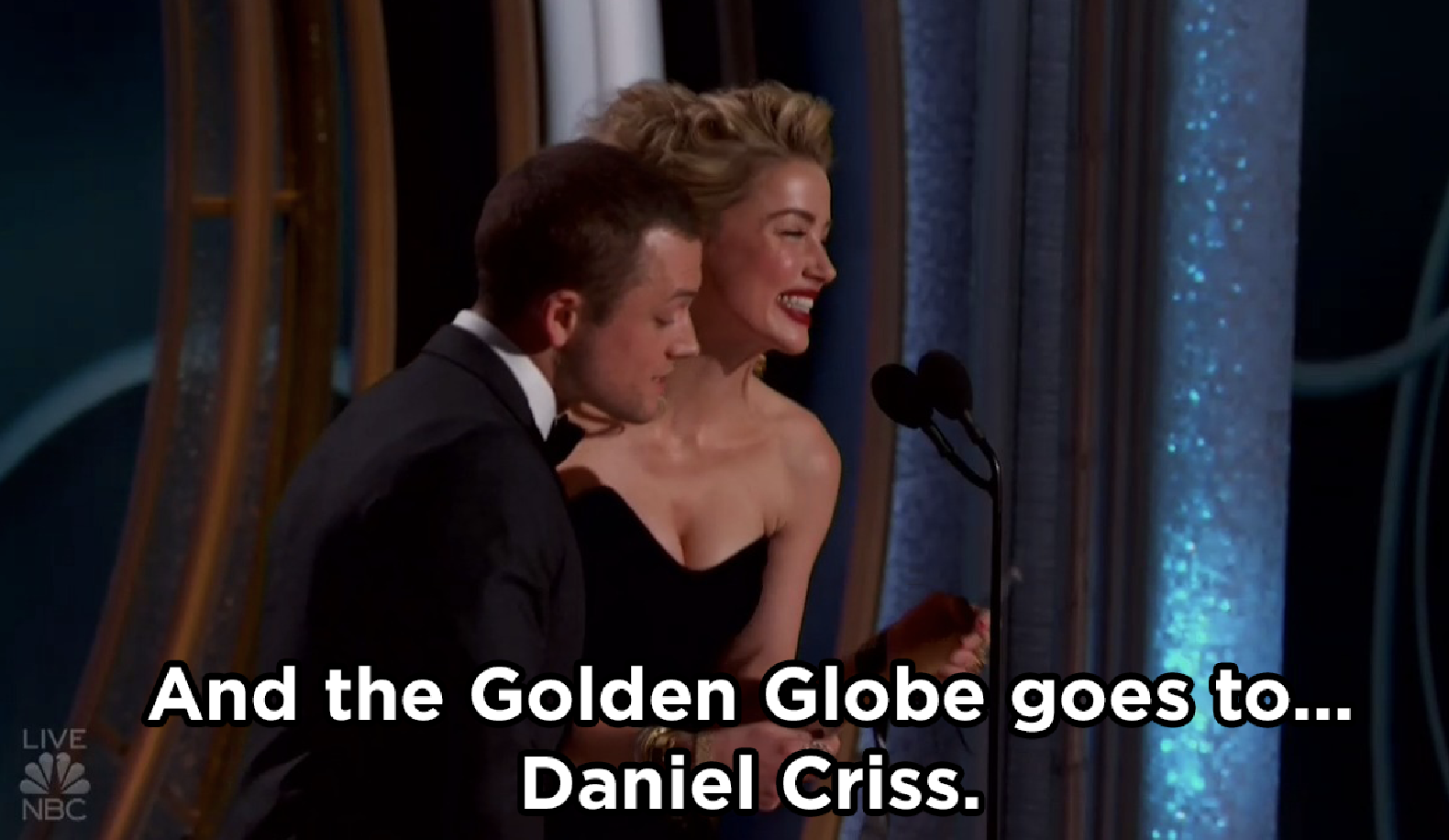 14.
And lastly, Peter Farrelly was not here for being ushered off the stage by the music: