1.
This ex got the last laugh with this Bible verse:
2.
This girl's ex wanted his prom money back, and he got it:
3.
This girl dressed up as commitment for Halloween and tagged all her exes: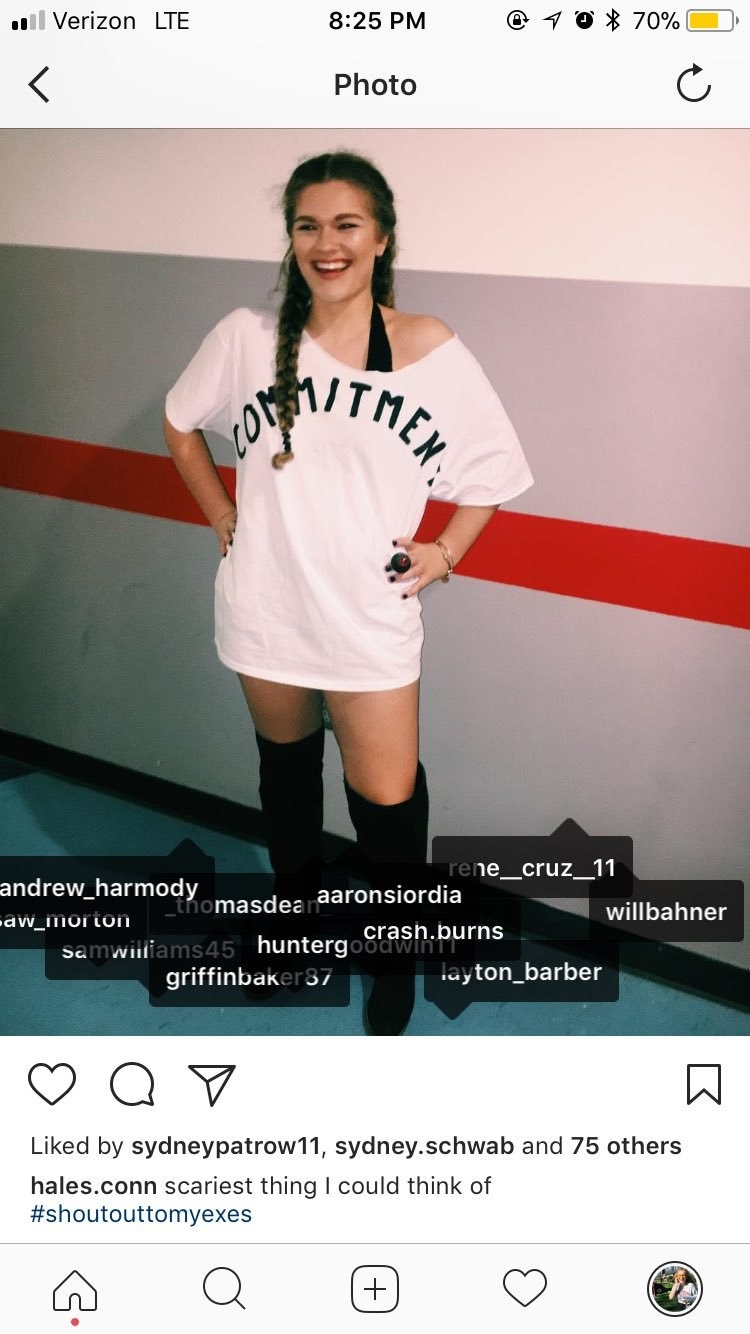 4.
This ex won after sending this clever AF gif to his ex, Andy:
5.
This ex sent back a brilliant error message: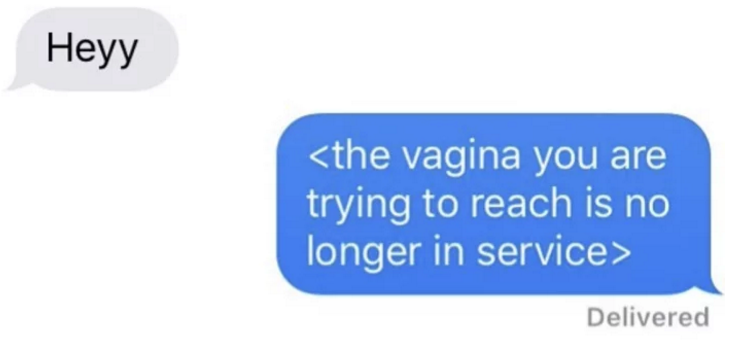 7.
This girl's travel pics all featured her ex, so she had a brilliant solution:
8.
This 11-year-old girl's response to her ex is iconic: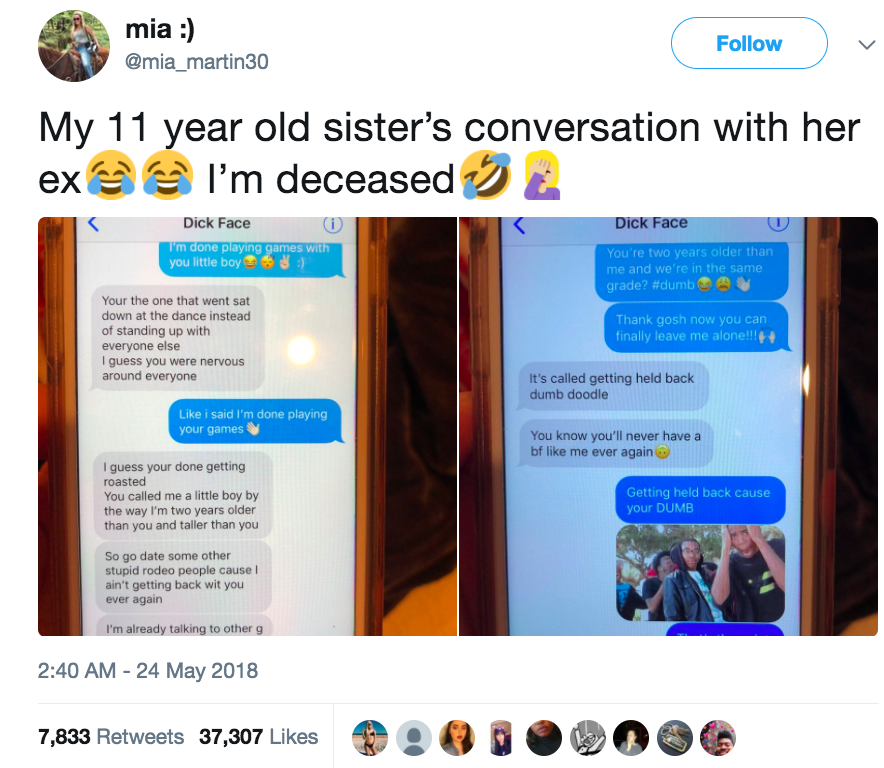 9.
And this guy tried to get to his ex, but wound up looking dumb: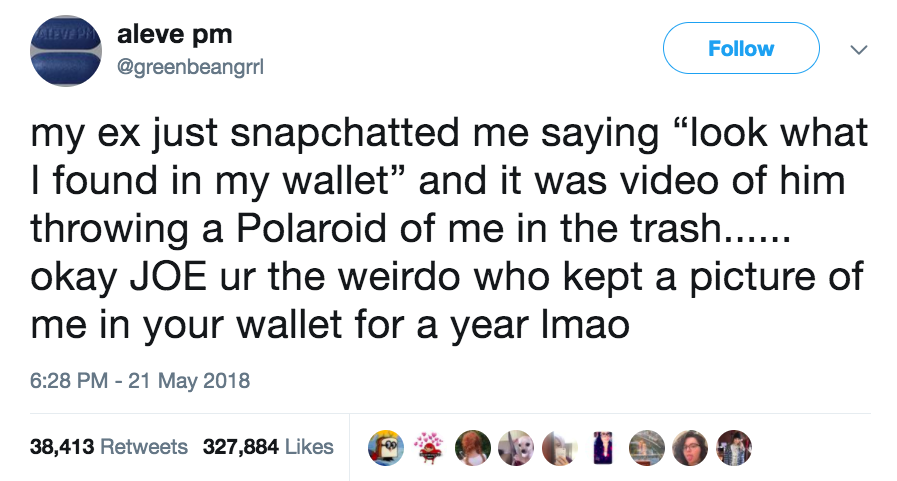 10.
This ex's clapback was simple but hilarious:

11.
And this clapback had no words, but burned just as hard: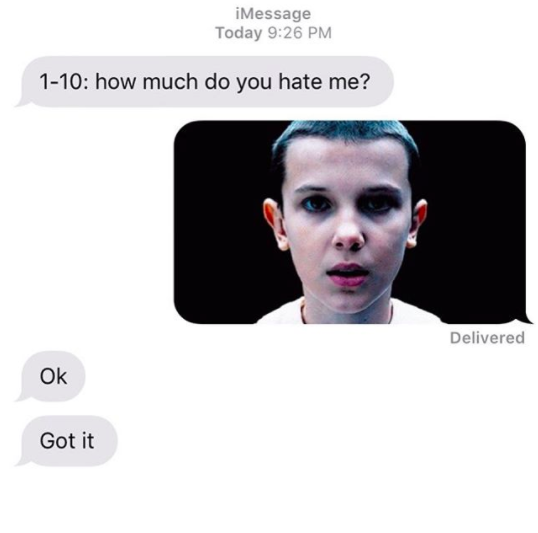 12.
This person answered her ex in bullets:
13.
This girl COMPLETELY shut down her ex in the most hilarious way: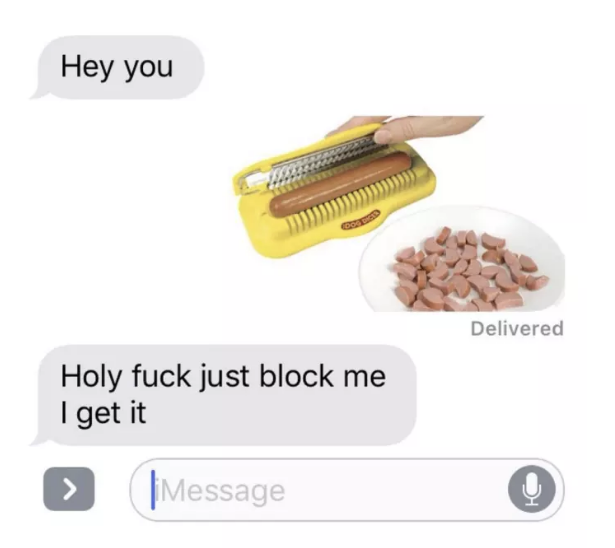 14.
And last but not least — so did this girl: