1.
This person changed her softball team's name to "NO GAME SCHEDULED," so opponents wouldn't show up: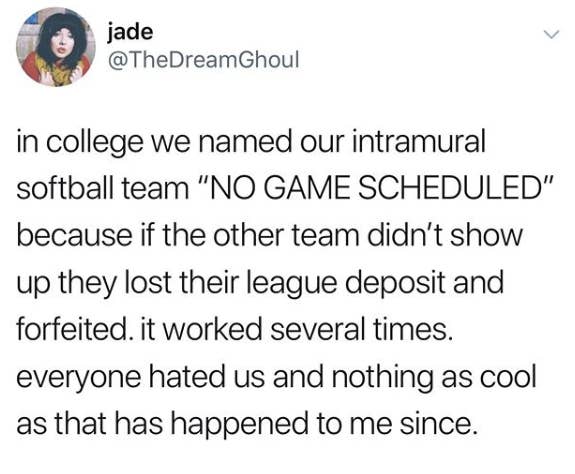 2.
This girl pretended she didn't hit her sister's car:
3.
This girl did all of this for a bagel:
4.
This grandmother and her friend did this:
5.
This guy has been secretly playing "Between the Sheets" at church for years:
6.
This Bachelor contestant faked an Australian accent:
7.
This guy flexed so hard and it was so obvious: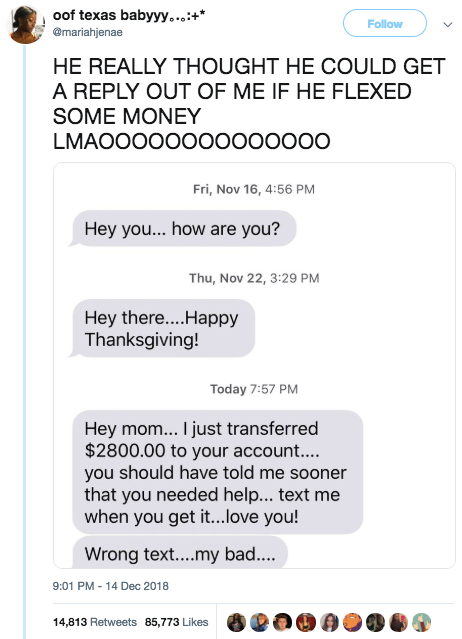 8.
This guy had a whole holiday routine of scheming:
9.
This guy used copy and pasted beers to scam his friends to come hang with him: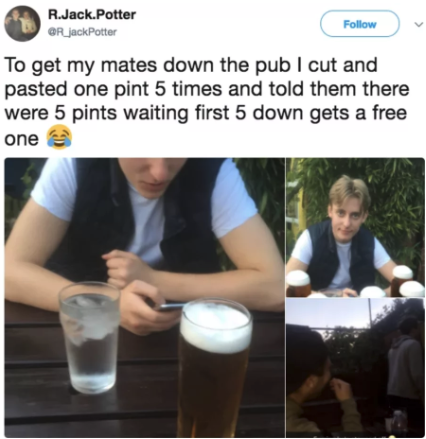 10.
This dad pretended to be the Prime Minister of Morocco for a dinner reservation:
11.
This guy pretended to be Ross from Friends after getting a text from a stranger:
12.
This girl and her friends were hilariously dishonest: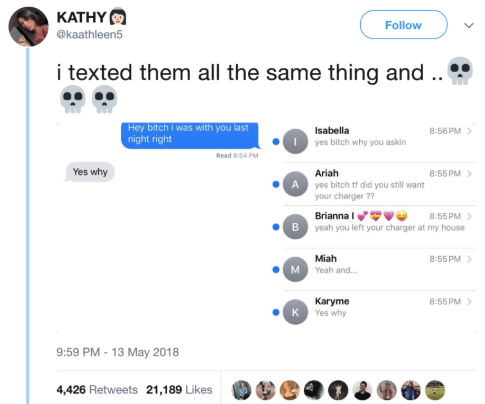 13.
This guy lied about the whole "never been worn" thing and got caught: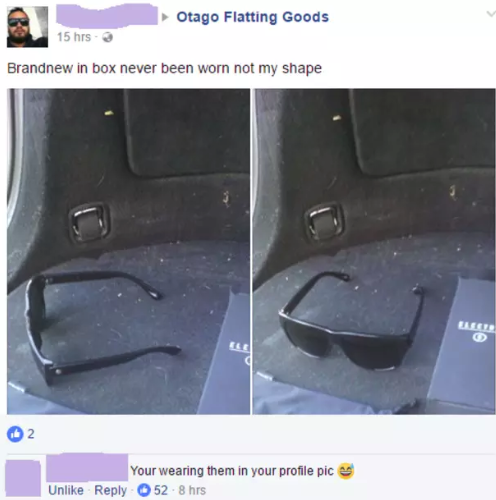 14.
And last but not least, this woman was inspired by Hannah Montana and did this: