14 People Who Are Definitely Not Honest, But Definitely ARE Funny
Featuring the Bachelor contestant who faked an accent.
1.
This person changed her softball team's name to "NO GAME SCHEDULED," so opponents wouldn't show up: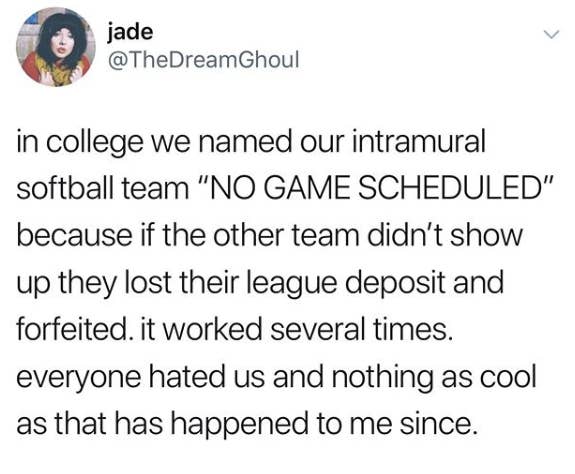 2.
This girl pretended she didn't hit her sister's car:
3.
This girl did all of this for a bagel:
4.
This grandmother and her friend did this:
5.
This guy has been secretly playing "Between the Sheets" at church for years:
6.
This Bachelor contestant faked an Australian accent:
8.
This guy had a whole holiday routine of scheming:
9.
This guy used copy and pasted beers to scam his friends to come hang with him: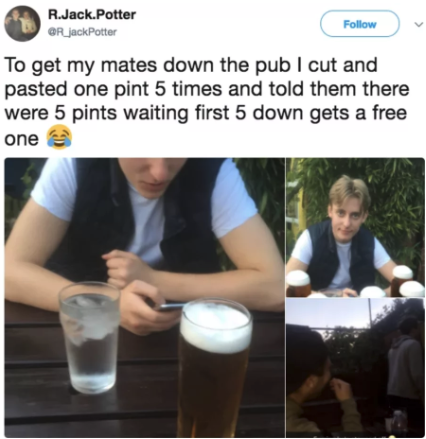 10.
This dad pretended to be the Prime Minister of Morocco for a dinner reservation:
12.
This girl and her friends were hilariously dishonest: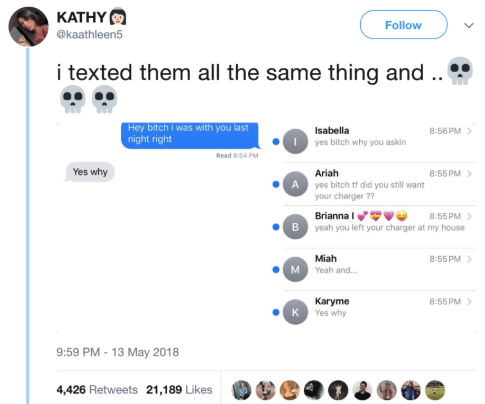 14.
And last but not least, this woman was inspired by Hannah Montana and did this: