1.
This boyfriend thinks this is a good concept:
2.
And this guy isn't Shazam: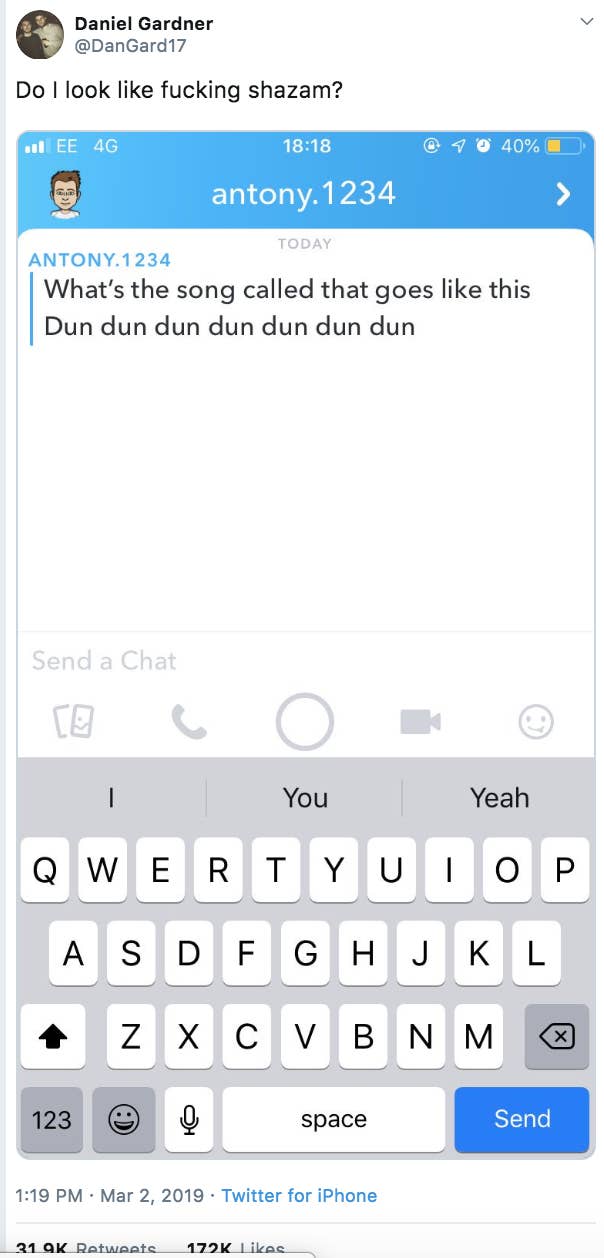 3.
This guy needs to stop drinking:
4.
James Charles' message became a meme:
5.
And this person is all of us when someone asks for our Twitter:
6.
This girl received this savage DM and Venmo request:
7.
This girl had the best response to a creep:
8.
This dad sent the best text to his son:
9.
And this mom had the worst response to her son getting a 97:
10.
Actually, this dad had the worst text, OMG:
11.
This guy wants to shut off his Insta DMs:
12.
This person simulated a convo between Colton and Cassie on The Bachelor:
13.
And finally, this guy mastered the art of sliding into someone's DMs: