Earlier this week, Twitter user James Jelly proudly tweeted out the World Cup contract he drafted up for his girlfriend to sign.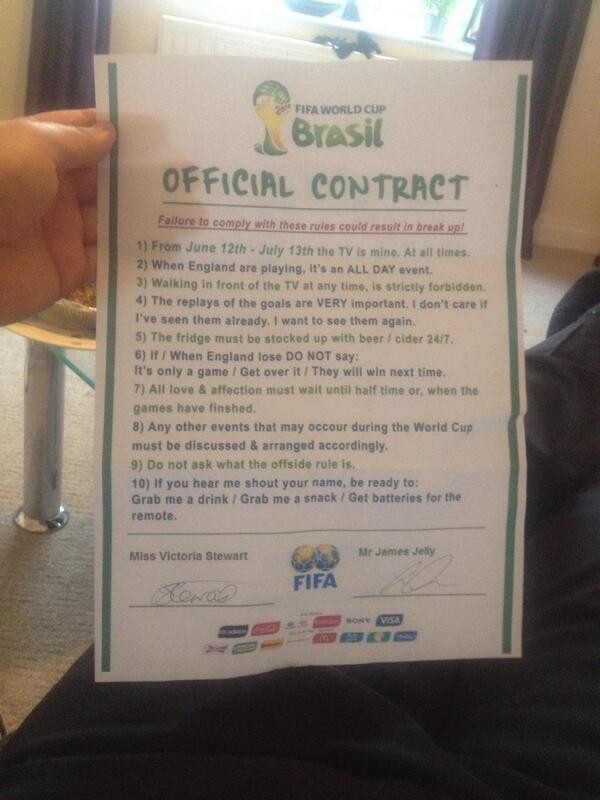 James' "official" document includes rules for his girlfriend Victoria like:
• The replays of the goals are VERY important. I don't care if I've seen them already. I want to see them again.
• The fridge must be stocked up with beer / cider 24/7
• All love & affection must wait until half time or, when the games of have finished.
• If you hear me call your name, be ready to: Grab me a drink / Grab me a snack / Get batteries for the remote.
The responses on Twitter were pretty immediate.
But even though he's getting a pretty intense reaction, James seems to be taking it all with a good attitude.