This is Cara Duggan. She's from Belfast, Northern Ireland, and earlier this week she tried to buy a used Nutribullet on Gumtree.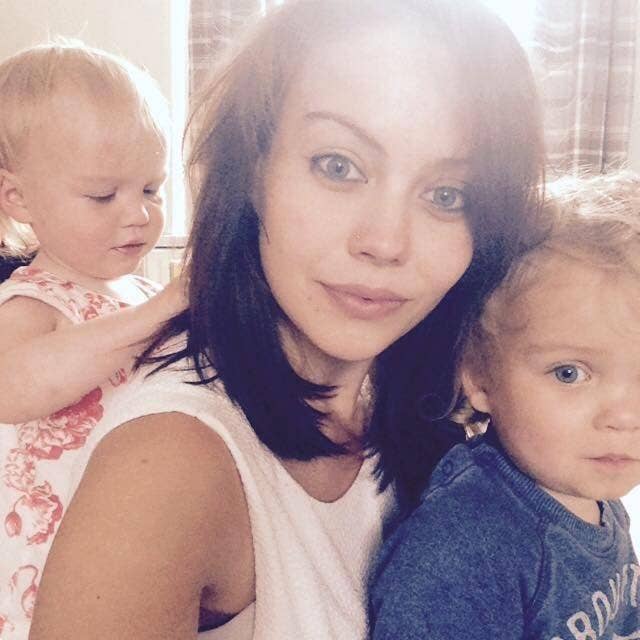 Duggan's mother, Kim, was diagnosed with stage 4 oesophageal cancer last year and a Nutribullet is the best way get high-density nutrition into her, but they cost around £130 ($200).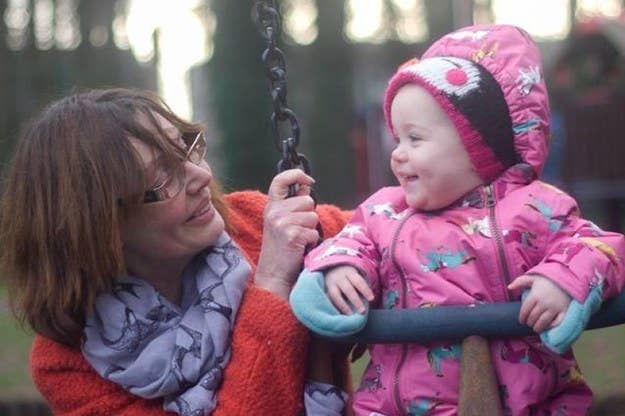 Duggan said the family was trying to fundraise to start covering some of the costs for her mother's treatment.
"A while after her last chemo session Mum's legs started swelling which turned out to be blood clots, but as they were undiagnosed they had travelled to her lungs. Apparently, this is a really common side effect of chemo. These blood clots have left her with no energy and she's been really struggling with nausea, so we decided to get her a juicer," Duggan told BuzzFeed News. "We were already fundraising to cover costs of therapies and supplements for the cancer, so we couldn't really afford a new one, hence why we reached out about the second-hand one."
So when Duggan found someone selling a used one on Gumtree she was relieved, but unfortunately she had to ask if they would be able to mail her the juicer from London.
But then something unexpected happened.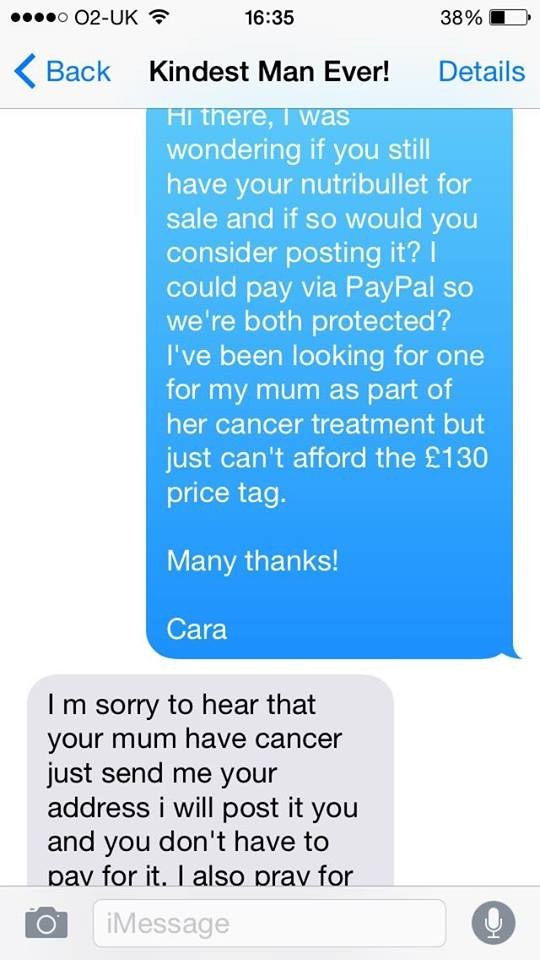 He asked Duggan for her address.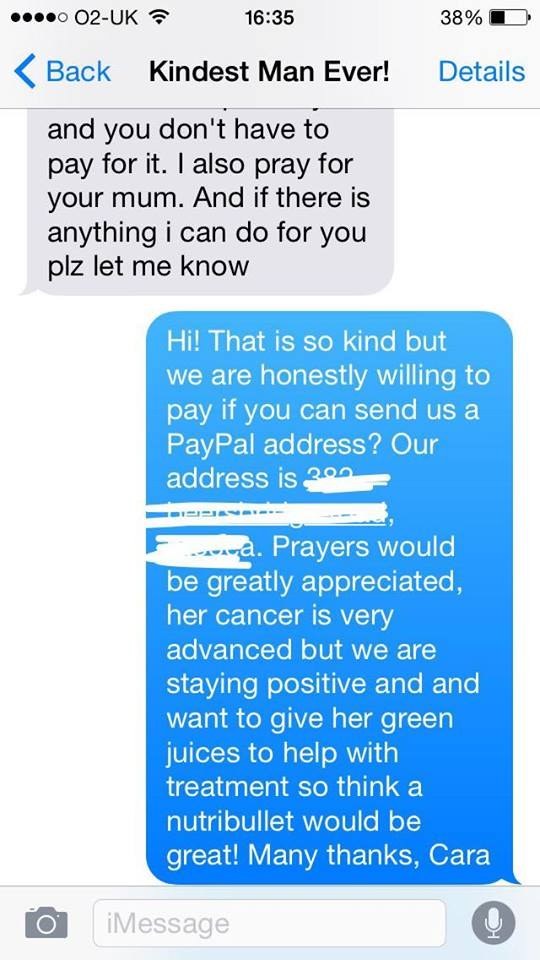 And then told her that he had ordered her a brand new juicer and that all she had to do was pick it up from her local Argos.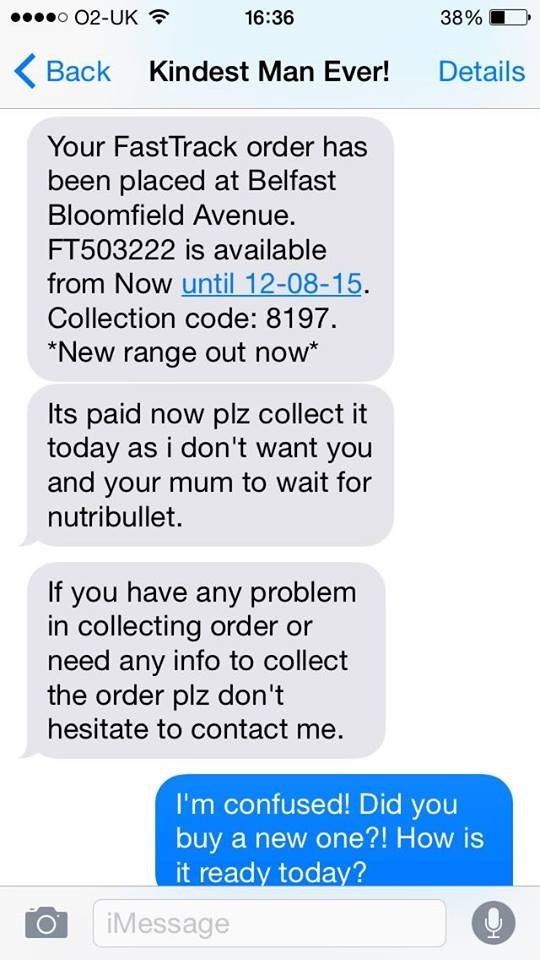 "I was shocked, and then thought maybe I'd read it wrong," Duggan said. "The cynic in me didn't really believe the Nutribullet would be there until the woman actually handed it across the counter."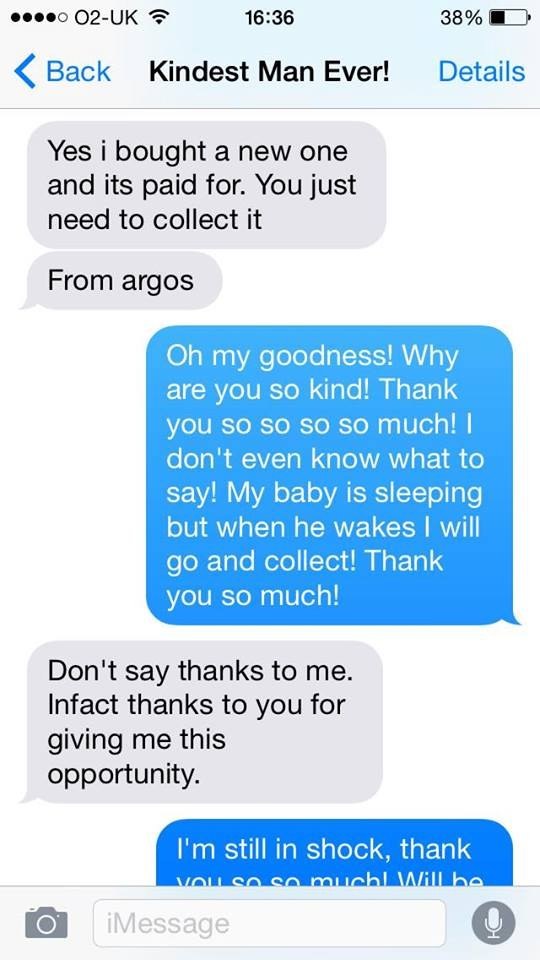 When Duggan shared her story on Facebook it quickly blew up. "It's just incredible, his gesture was huge, but it's had an even greater impact than he could have imagined now it's gone viral," she said.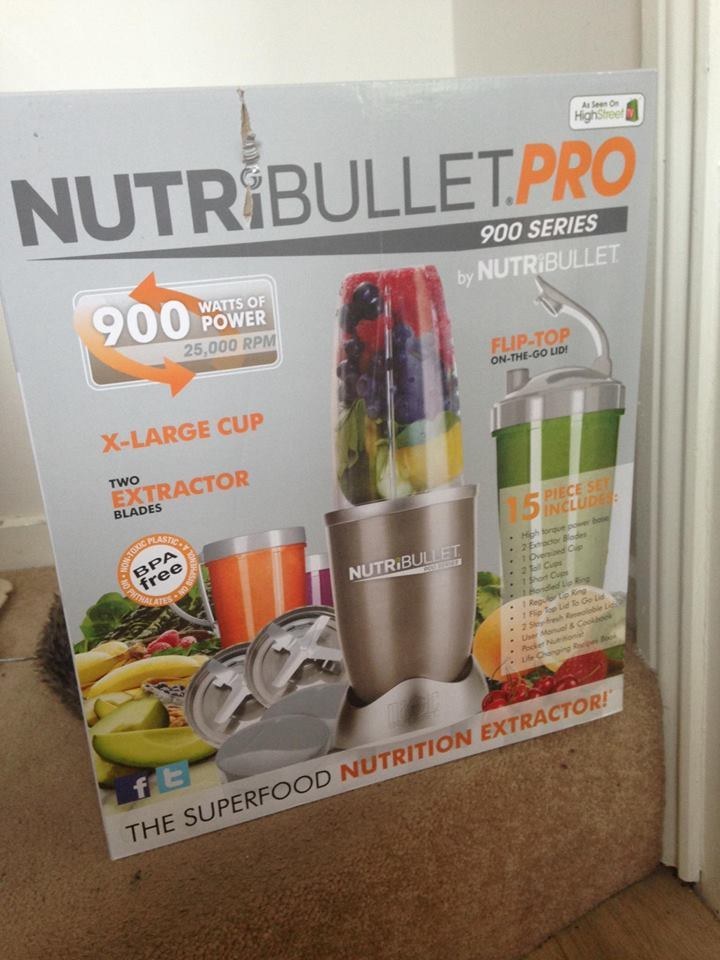 Duggan currently has a GoFundMe page set up for her mother's treatment with more information about Kim's progress.