This Co-Op Bakery Made A "Flamin' Hot Cheetos" Bagel And It Looks Amazing, Horrifying
The baker behind it said the inspiration came from a little girl who was hanging out in the bakery one day.
BreadHive Worker Cooperative Bakery in Buffalo, New York, just made bagel history by coming up with the "Flamin' Hot Cheetos Bagel," and it looks amazing.
Allison Ewing, a baker at BreadHive, told Buffalo News that the recipe was inspired by a 10-year-old girl from the neighborhood who was hanging out in the store one day.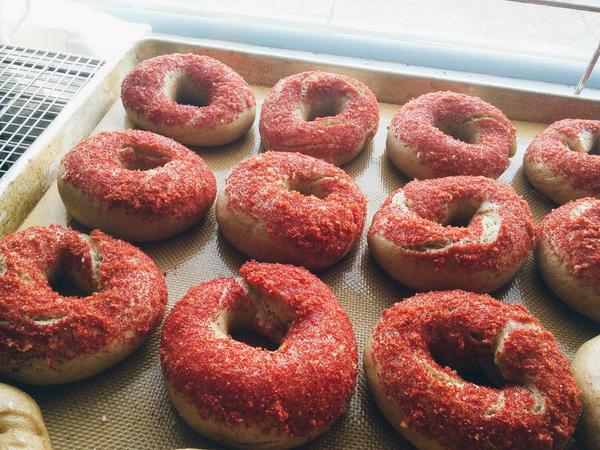 "She was supervising, and asking questions, and eating Flamin' Hot Cheetos," Ewing told Buffalo News. "She said, 'You should put these on a bagel.'"
Ewing said that the Cheeto crumbs stay really crispy and if they do get soggy, they crisp right back up when you put them in the oven.
Finally we can have junk food for every meal.