Photos of an employee licking mashed potatoes in a KFC kitchen made their way to a Tennessee news station's Facebook page.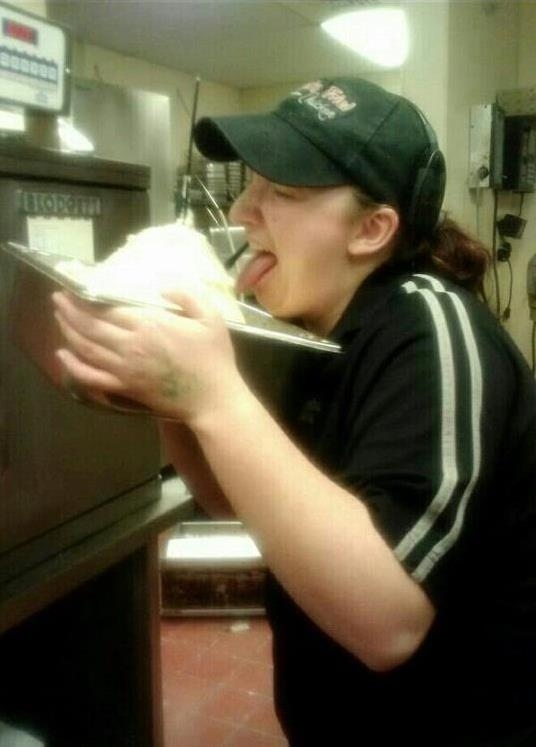 KFC would not name the employee, but in a statement sent to WJHL, the Johnson City news station, they did announce that she had been fired.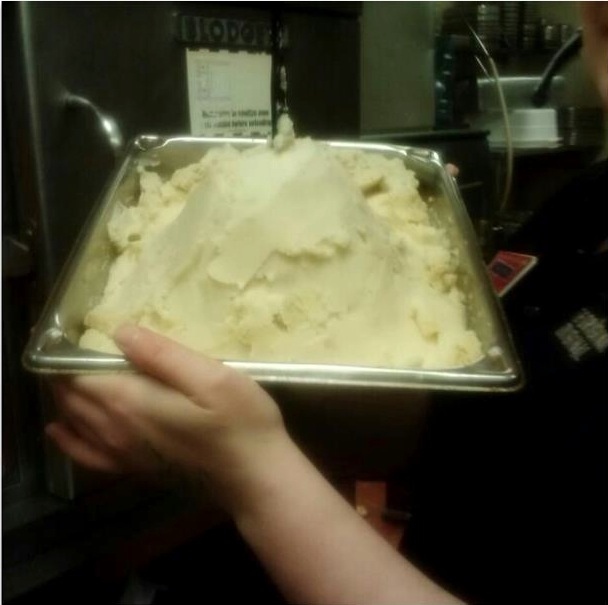 From KFC's statement:
Nothing is more important to KFC than food safety. As soon as our franchisee became aware of the issue, immediate action was taken. The franchisee's investigation confirmed the photos were taken after the restaurant was closed and none of the food was served. The employee involved was immediately terminated.
The lesson here would be, if you absolutely postively have to lick people's food in the back of a KFC*, don't take photos.