Tumblr user swiftromantics posted a photo of himself on Tumblr Tuesday night. He asked his followers if he should wear a tie or a bow tie to his prom this week.
And then — lo and behold — Taylor Swift reblogged him and answered! She said they both looked great, but suggested he go with the regular tie.
Very excited.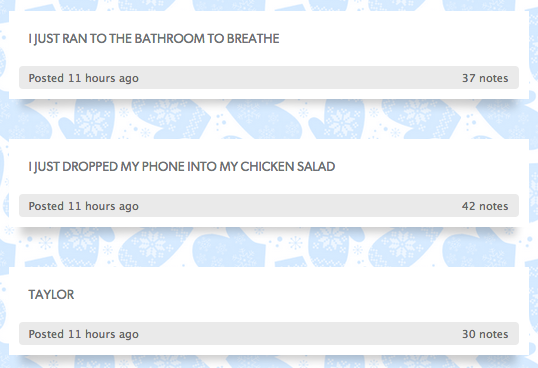 Oops. Something went wrong. Please try again later
Looks like we are having a problem on the server.
But the question still remains: Should he wear the tie?
Yes, Taylor was right — obviously. He should wear the tie.

No, he should wear the bow tie. It makes him look like a '50s movie star.