This is Long John Silver's "Big Catch" meal. It has 33 grams of trans fat...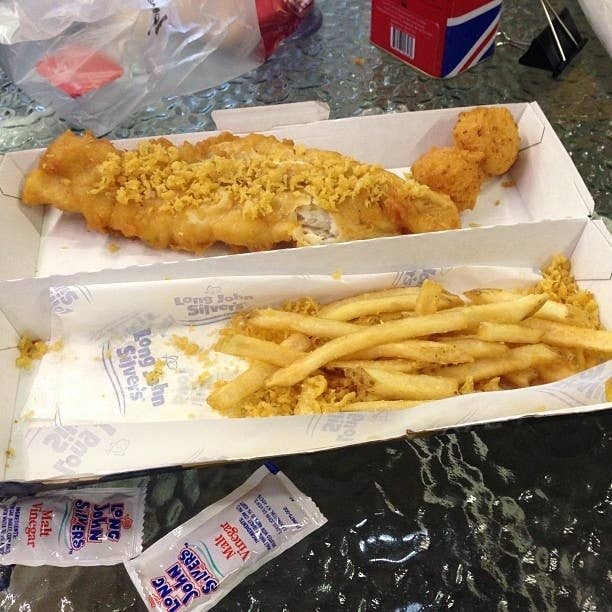 ...1,320 calories...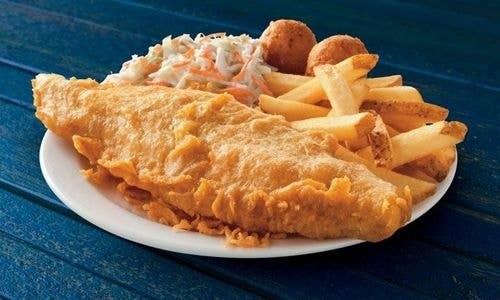 ...and 3,700mg sodium.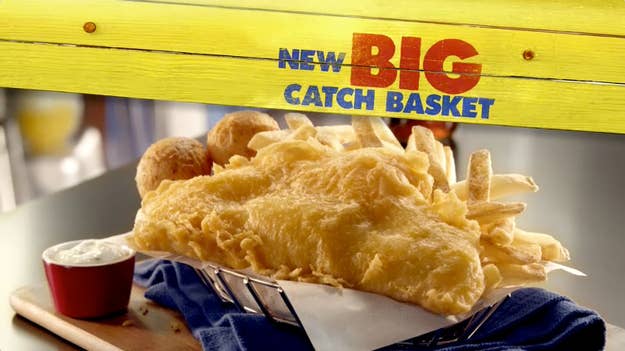 It was recently determined by the Center For Science In The Public Interest to be the worst restaurant meal you can get in America right now.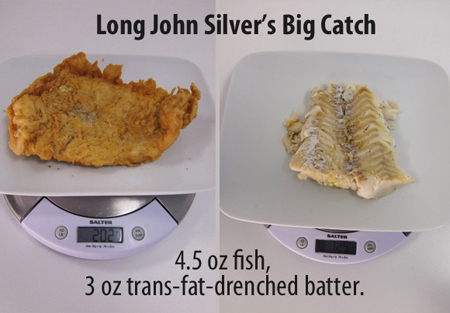 Long John Silver's released a statement about their salty monstrosity, saying that they stand behind their own published food data.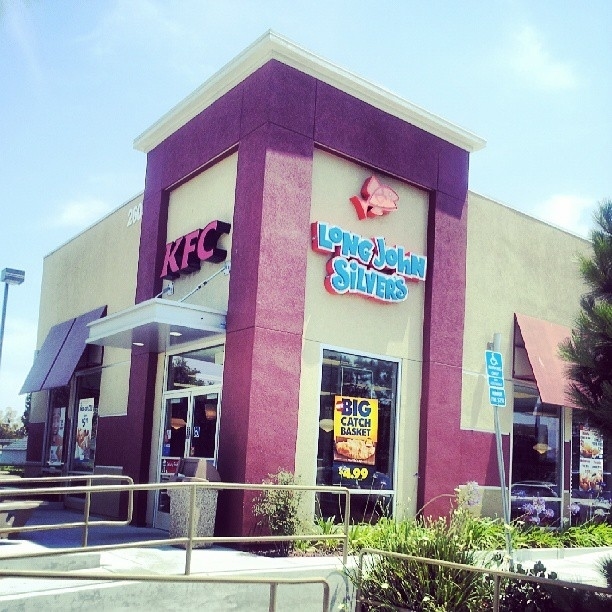 Long John Silver's also suggests getting it with vegetable sides like corn, green beans, rice, and cole slaw.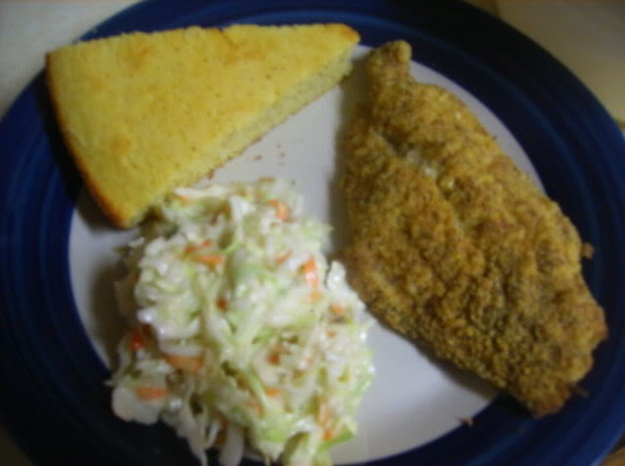 Here's a full report from CSPI about the nutrion, or lack there of, of the Big Catch meal.
What most startled CSPI researchers was the 33 grams of trans fat in the Big Catch meal, all of which comes from industrially produced partially hydrogenated frying oil. The American Heart Association recommends that people limit themselves to about two grams of trans fat per day—or about as much as one might consume from naturally occurring trans fat in milk and meat. In other words, Long John Silver's Big Catch meal with onion rings has 16 times as much trans fat as the heart association recommends—more than two weeks' worth.
The CSPI is, also, now petitioning the FDA to revoke its approval of hydrogenated oil.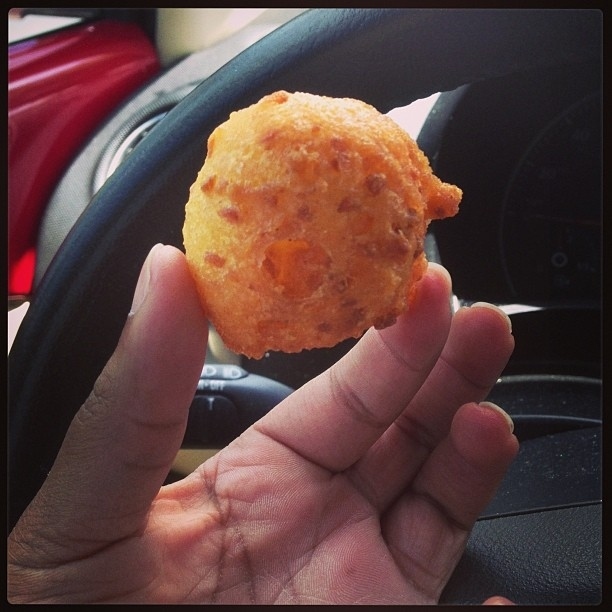 Of course, we all know what happens when you say something is the worst food in America...