So this all started last month, when I came across a Twitter exchange William Shatner had about Sailor Moon. I freaked out about it and tweeted it out.
Shatner found it, tweeted at me, and it was amazing. "SM Crystal" by the way is a reference to the new Sailor Moon Crystal series currently airing.
So skip forward to Thursday, I received a coupon from Zazzle. Zazzle is a website that lets you design any kind of clothing you want.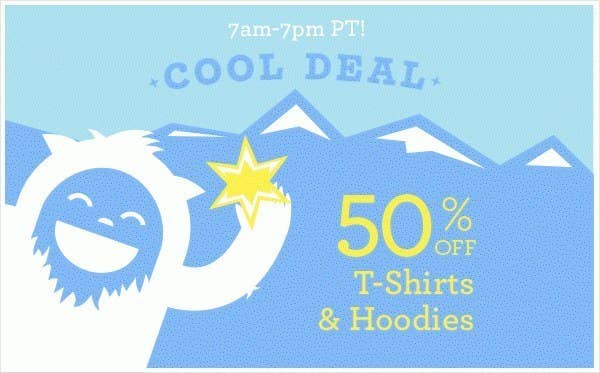 So obviously, if the thing is going to be half-off, I'm going to totally make a shirt commemorating the time William Shatner tweeted at me about Sailor Moon.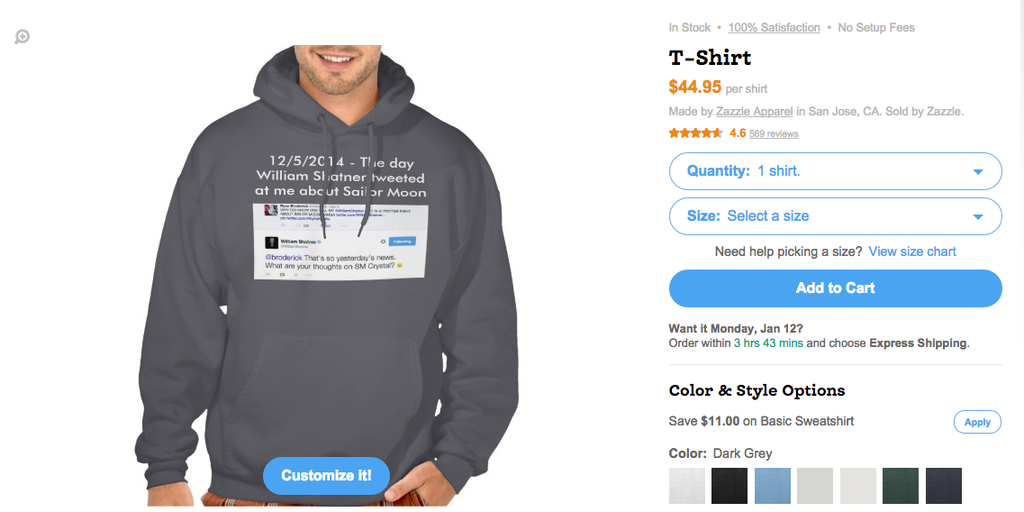 Except there was a problem. The tweet screencap was against Zazzle's content guidelines. They said it violated Shatner's copyright.
I panicked because the coupon expired at 7 p.m. I was running out of time. So I bugged them on Twitter.
I really wanted this hoodie, even if it meant trying to get Shatner's permission.
Zazzle called my bluff, and looped Shatner into the conversation.
So I went to work. I tried to rally as much Twitter support as I could.
I only had a few hours left to restore my purchase before my coupon expired. The clock was ticking!
And low and behold, he saw it! And like some kind of benevolent Roman emperor, he put it to a vote.
I started getting pretty nervous. The internet isn't always a friendly place. And I really wanted this hoodie.
What was even scary was Shatner started throwing some shade.
Dang, Shat, that's cold.
Then he gave me an ultimatum. I could make the hoodie, but ONLY if I could get BuzzFeed founder Jonah Peretti to take a photo with me while I wore it.
Which, look, let's be real, when I was thinking about making this William Shatner Sailor Moon hoodie I did not expect I would have to explain myself to the head of BuzzFeed.
But thankfully Jonah jumped in and made Shatner and Zazzle a counter offer. I felt like a pawn in an elaborate game of Twitter chess.
And then finally, perhaps taking pity on me, knowing I had been masterfully owned, Shatner granted me permission to make the hoodie.
The internet cheered!
So Zazzle is restoring my purchase. No word, though, about whether or not they're still honoring my coupon...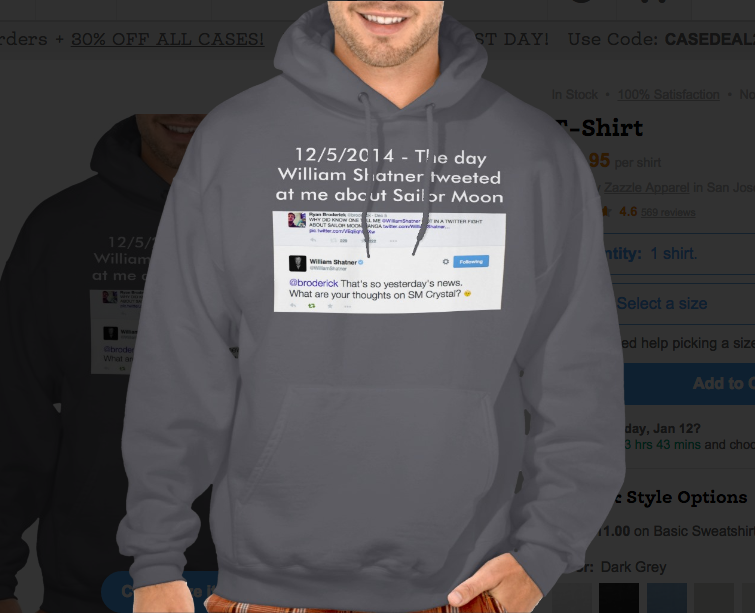 The internet sure is a weird place.
I got the hoodie and they honored my coupon!