On Sunday, Facebook user Sis Austin posted a photo of two former friends she went to high school with. The two men in the photo are painted completely black while attending an "Aussie Icon"-themed party reportedly in Ballarat, Australia.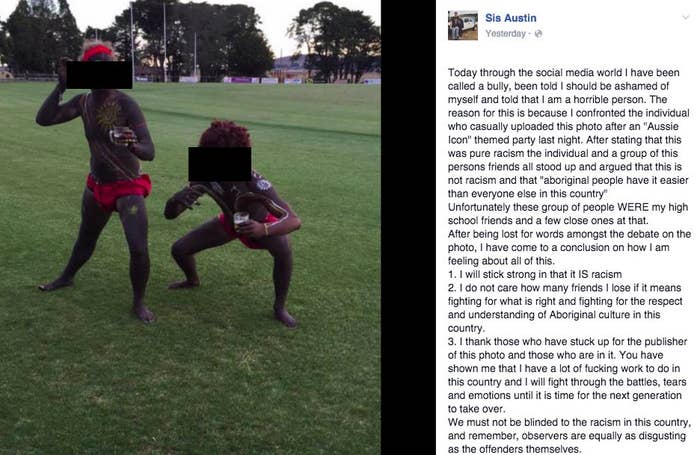 "I confronted the individual who casually uploaded this photo after an 'Aussie Icon'-themed party last night," Austin wrote. "The individual and a group of this person's friends all stood up and argued that this is not racism."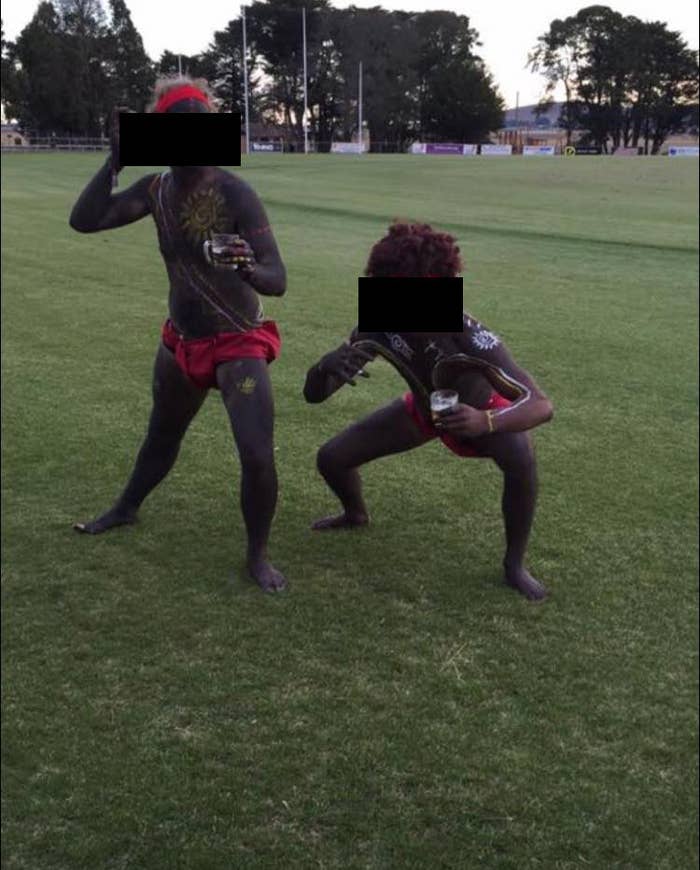 "We must not be blinded to the racism in this country, and remember, observers are equally as disgusting as the offenders themselves," she wrote. After her initial post started getting attention, Austin posted more photos of the men in blackface.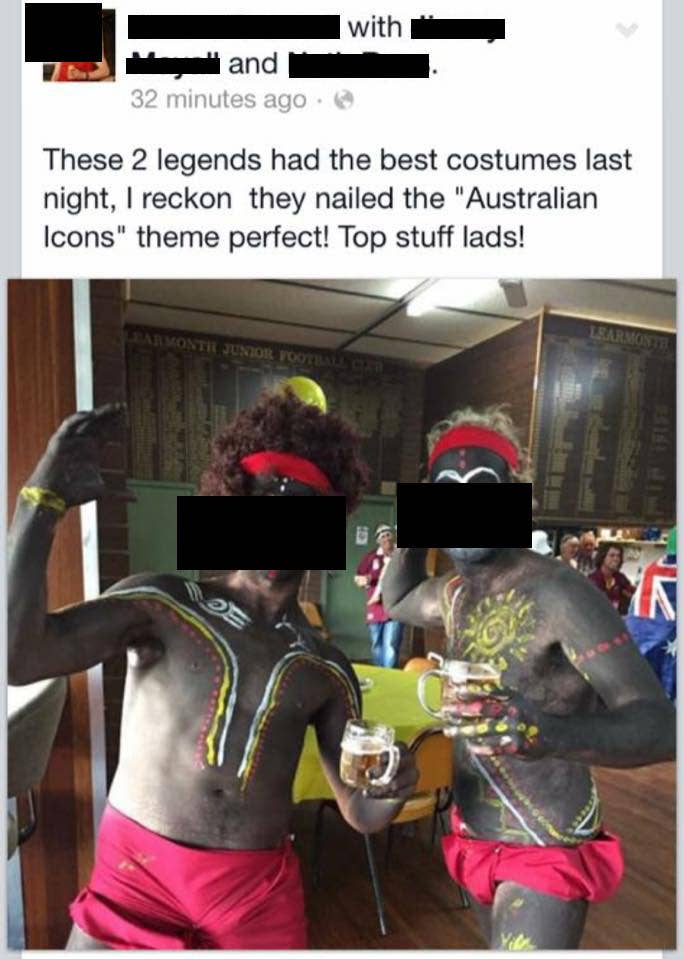 Austin's Facebook post was then seen by Indigenous Australian rapper Adam Briggs. Briggs shared the post to his Facebook page which has almost 40,000 likes.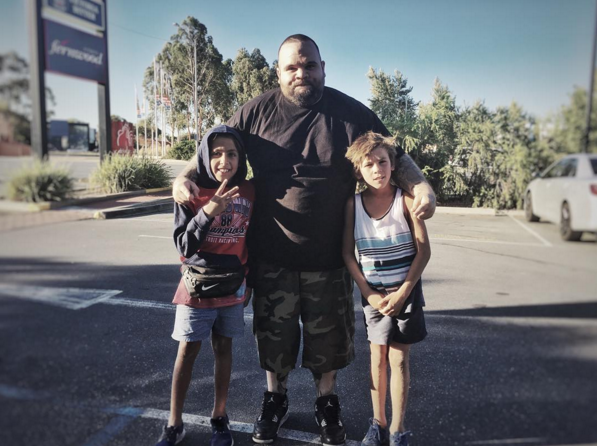 "Fuck these dumb redneck scumbags," Briggs wrote.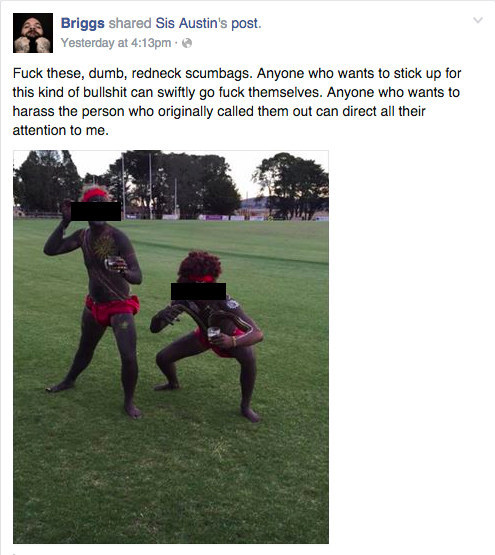 That's when commenters started to attack Briggs. "My thing was like, people never know about how many times i've taken the high road. i just block and delete and move on," Briggs told BuzzFeed News. But this time he decided to do something about it.

"This is not something that you can just walk by," he said. "Why is that my job, why is it my job to educate racists?"

So he decided to start naming and shaming some of the more vicious commenters.

"The reason I named-and-shamed one dude was because he had said he was a social worker for at risk youth," Briggs said. "I have a bit of a background in that because that was one of my past jobs."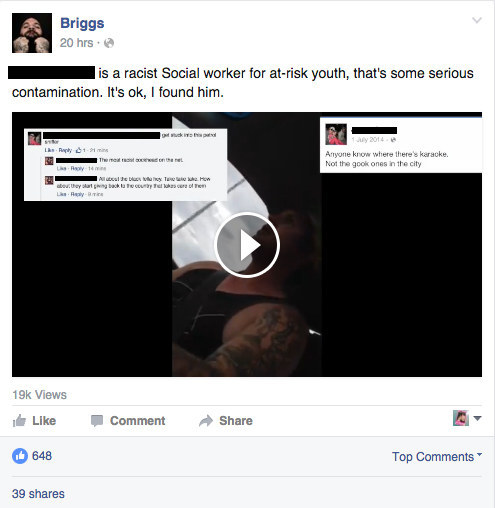 "The naming and shaming, I feel, it's almost a last resort," he said.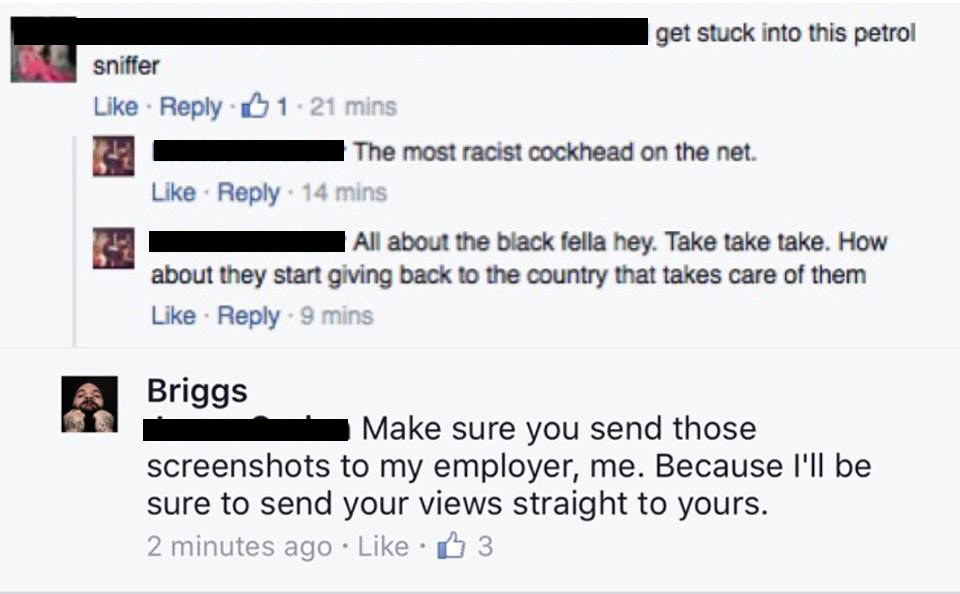 Briggs wasn't the only Indigenous Australian musician to react viscerally to the blackface photos. Melbourne-based singer/songwriter Thelma Plum posted the photo to her Instagram.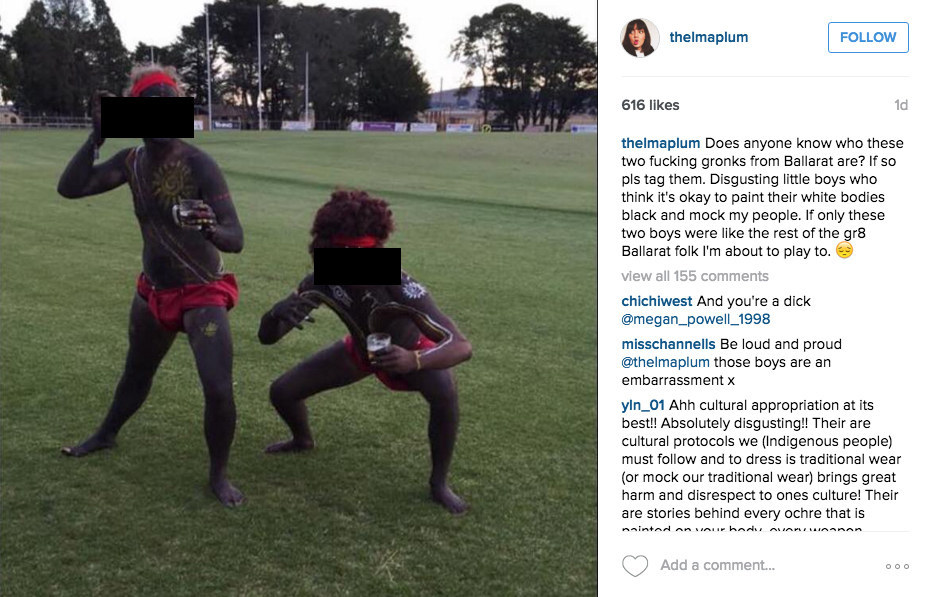 Plum found and posted another photo possibly connected to the "Aussie Icon" party referenced by Sis Austin's Facebook post.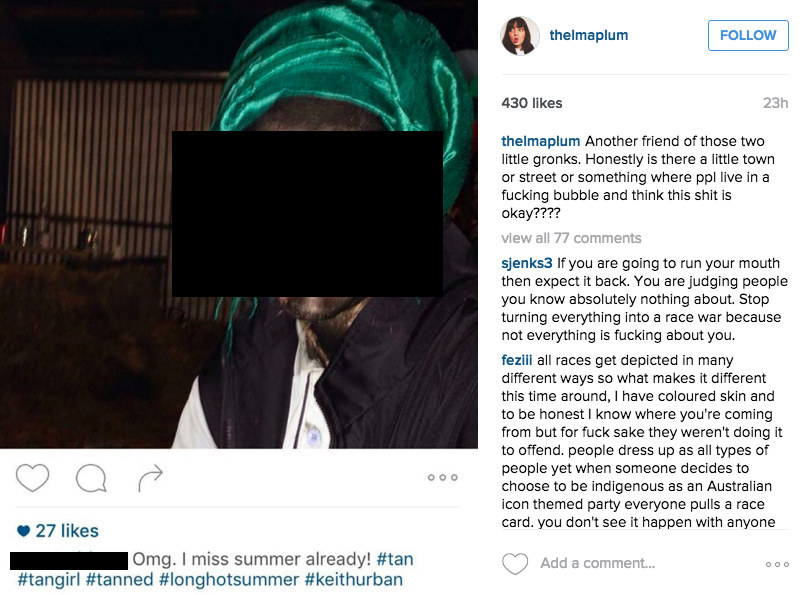 Plum than began receiving similar abuse to the comments Briggs received.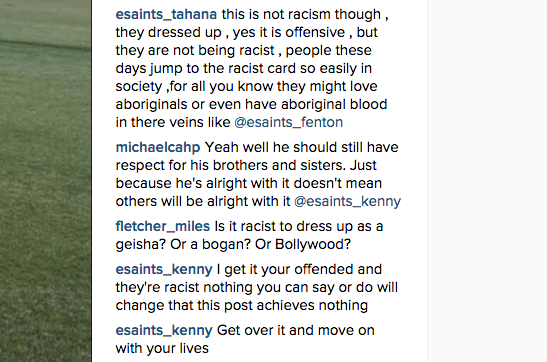 With many users once again saying that blacking your face to look like an Indigenous person wasn't racist.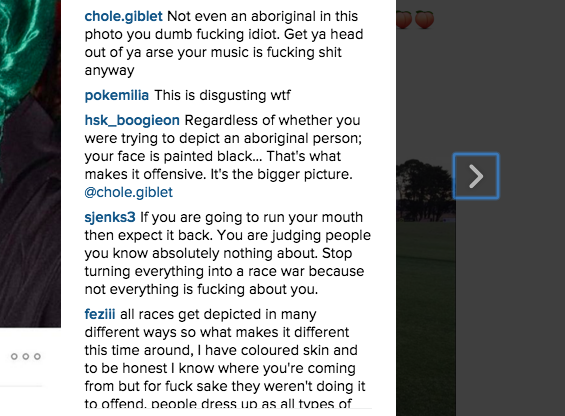 Plum shared a photo a few hours later captioned, "me dismissing the haters."
There appears to be others who put on blackface Sunday evening and shared photos of themselves to support the two men from Sis Austin's original post. But after backlash on Instagram and Twitter, the account was deleted.
BuzzFeed News has reached out to the men in the original photo, as well as Sis Austin, for comment.