Match.com recently announced that they'll be offering a new option for users. If you pay them $5,000 they'll find you a date that looks like your ex.
The dating site teamed up with Three Day Rule, a matchmaking service that uses facial recognition technology.
According to their site, they pre-screen potential matches that have been scanned with facial recognition software.
A Hybrid Approach: We blend proven, traditional matchmaking techniques like in-depth personality assessment and strong intuition with cutting-edge facial recognition technology and a robust, online database of pre-screened singles to find the best matches just for you.

The Perfect Human Touch: We hand-select, personally screen, and meet every match before you do, ensuring that your introductions are tailored for you. Our high-touch, personalized approach means that we pre-date for you. You'll be able to avoid all of the awkwardness of a first date because you will have the answers to your burning questions before you meet your match.
It ensures that your match looks the way you want but also fits your personality type.
Caitlin Dewey at The Washington Post tried out Three Day Rule's technology against her friends and World Cup players.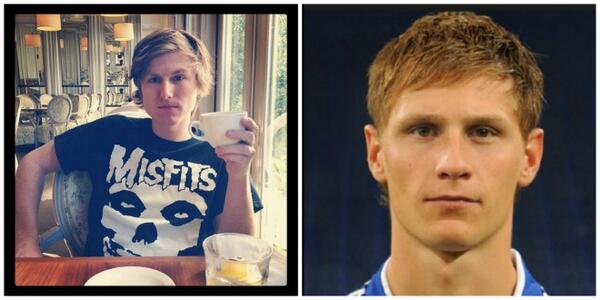 Match.com's founder Talia Goldstein told Newsweek that even before teaming up with Three Day Rule, they typically asked clients to submit photos of exes during the matchmaking process.
Ryan Broderick is a reporter for BuzzFeed News and is based in London.
Contact Ryan Broderick at ryan@buzzfeed.com.
Got a confidential tip? Submit it here.