Local reporters estimated that 200-300 protesters assembled in the streets of Seattle Monday night to protest the Darren Wilson grand jury verdict in Ferguson, Missouri.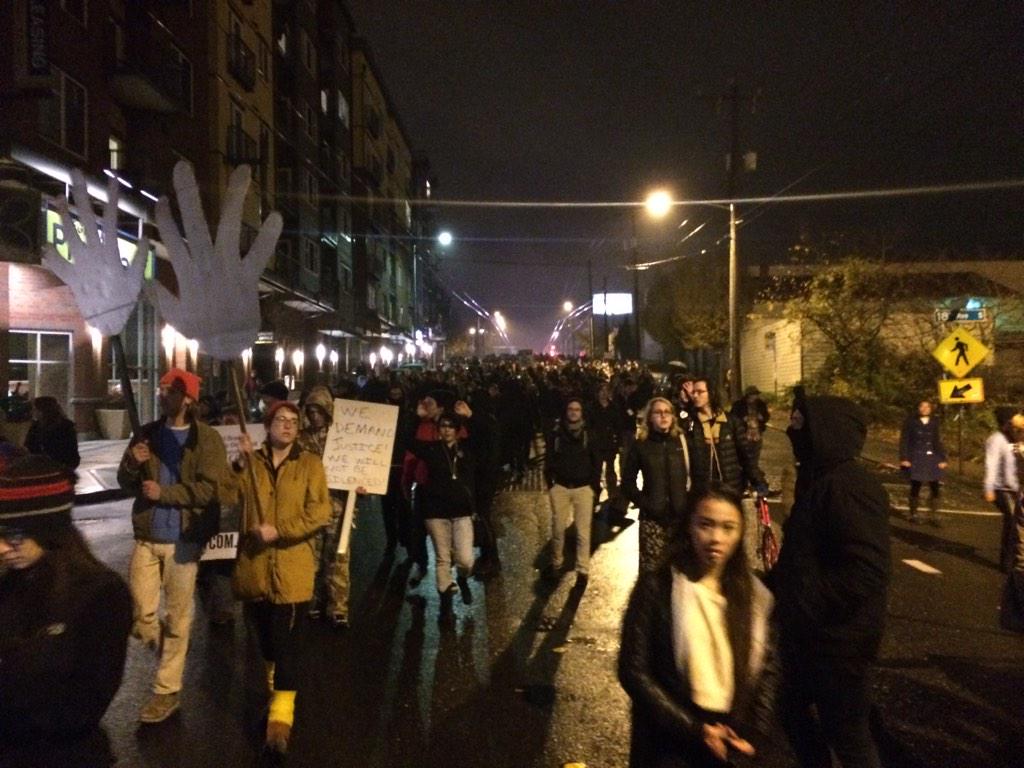 The rapper Macklemore was spotted in the crowd by Bettina Hansen, a photographer for the Seattle Times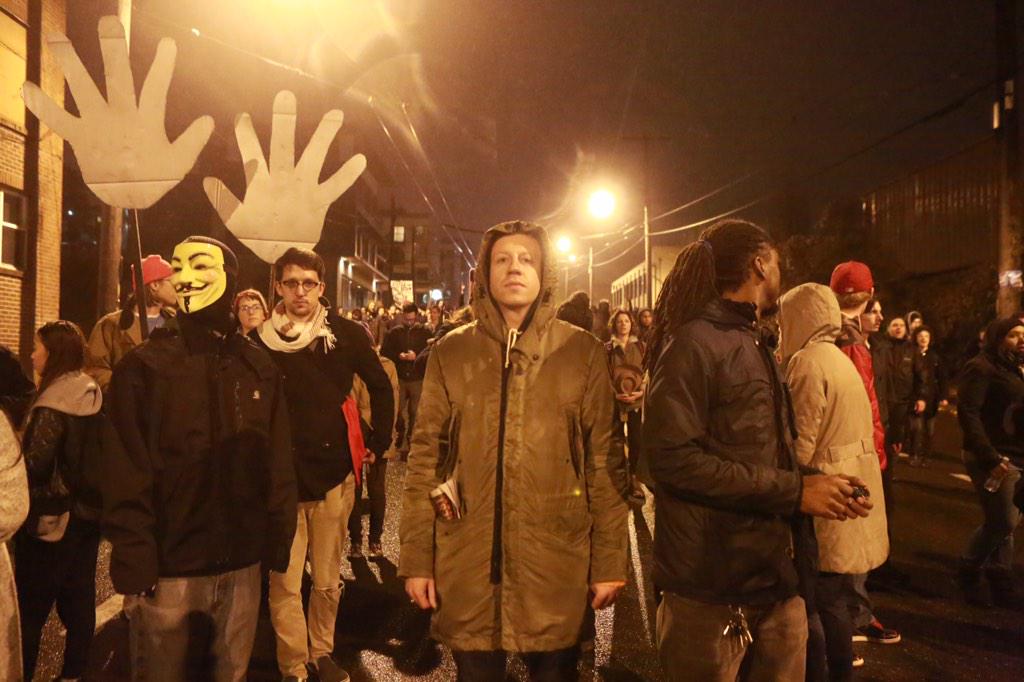 A few other fellow protesters captured glimpses of the rapper marching in solidarity with the rest of the city.
Macklemore has been largely offline since the protests began Monday night.
But the rapper did update his Twitter feed twice to reference the Darren Wilson verdict:
Ryan Broderick is a reporter for BuzzFeed News and is based in London.
Contact Ryan Broderick at ryan@buzzfeed.com.
Got a confidential tip? Submit it here.