Military reservist and novelist Myke Cole shared this amazing page from his niece Mia's scrapbook.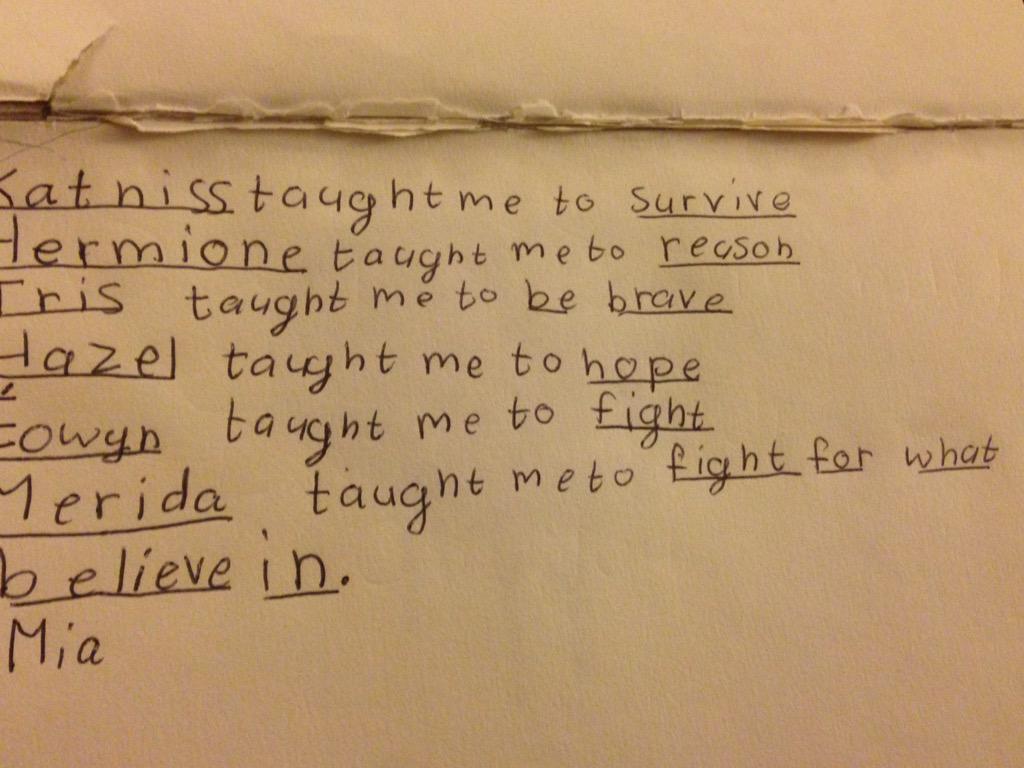 In case you can't read her handwriting, her list reads: "Katniss taught me to survive..."
Mia's dad told The Daily Dot that he doesn't push her to read young adult fiction, he just pushes her to read anything.
Way to go, Mia! You keep doing your thing.