Is The Food Network's Kwanzaa Fried Chicken Recipe Racist?
The Food Network put out its annual Kwanzaa recipe section this week, and it's making more than a few people uncomfortable.
Yesterday's Food Network recipe of the day, filed under its "Kwanzaa Recipe Section":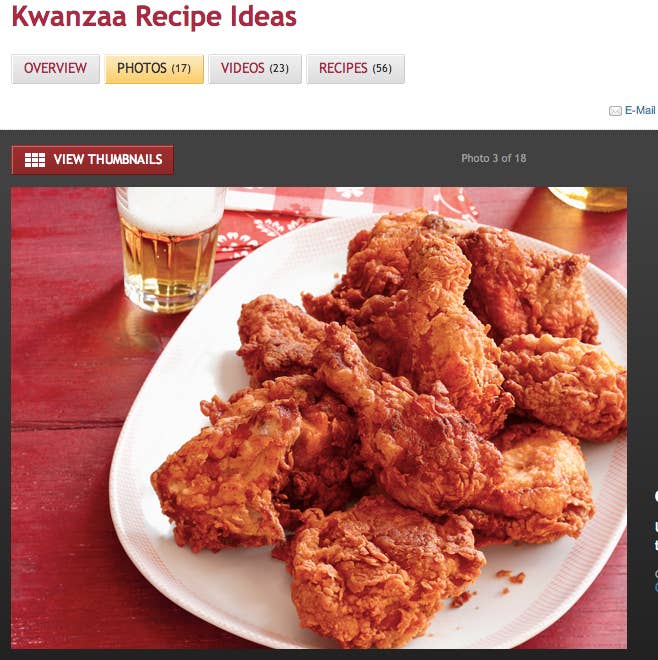 Its Kwanzaa recipe section also includes typical Southern dishes like Hoppin' John, cornbread, and collard greens.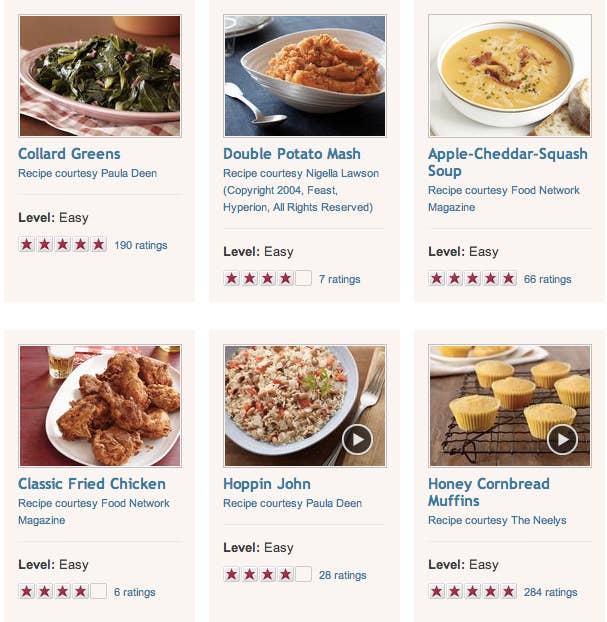 Better Homes and Gardens gives a good summary of what a typical Kwanzaa dinner would include:
For your Kwanzaa meal, try African creole, Cajun catfish, jerk chicken, or Groundnut stew, a tasty dish from West Africa. For your side we've got many traditional Kwanzaa recipes, including Jollof rice, collard greens, Kwanzaa slaw, grits, beans and rice, and okra. End your Kwanzaa dinner with a traditional Kwanzaa dessert. Ambrosia, coconut cake, sweet potato bars, and mango pound cake all offer sweet finishes to your holiday evening.