The whole meme started with Boston native Peter Frates. Two years ago, he was diagnosed with ALS, or Lou Gehrig's disease. Frates was a star athlete at Boston College and the diagnosis effectively ended his sports career. He's now working to raise awareness and funds to aid research into the disease. They based it on a game pro golfers were doing for charity and the two causes collided, then the #IceBucketChallenge became a huge thing.
On Thursday, 200 people in Boston took it at once.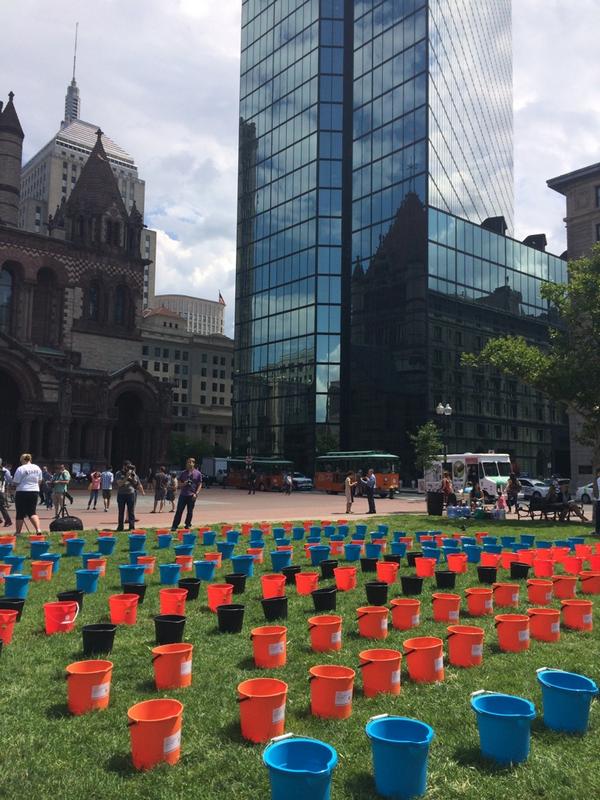 A few days before that the Boston Police Department all accepted the challenge.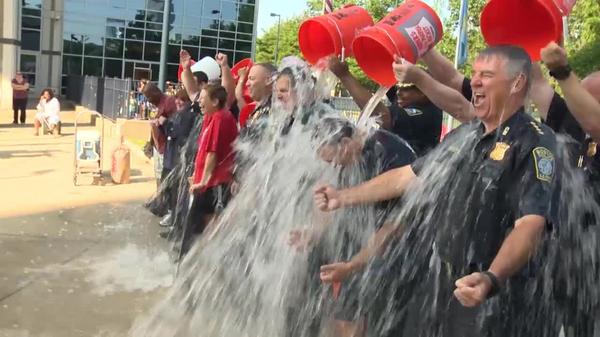 It's still huge in Massachusetts, but thanks to huge chunks of Facebook tagging each other, it's now happening all over the country.
The way it connects with ALS research is that if you nominate someone and they don't accept the challenge they have to donate $100 to an ALS charity.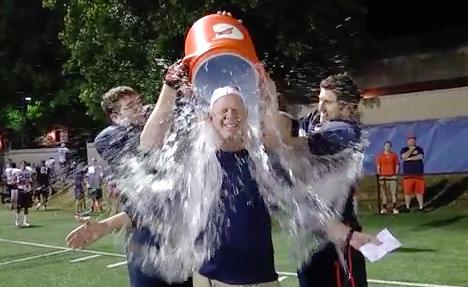 (Sorry about my gross stomach...)