Look at this thing: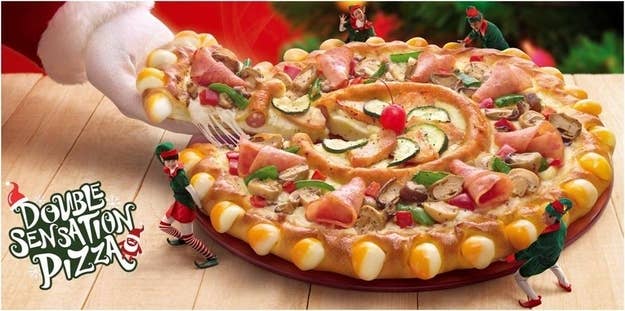 Here's a breakdown of how this monstrosity works:
It contains:
Two unique crusts, one stuffed with cheesy sausage and another 3-flavor cheese. Topped with succulent smoked chicken and turkey ham on two tantalizing sauces -- Pepper Alfredo and Salsa.
It's part of their Christmas Party Meal.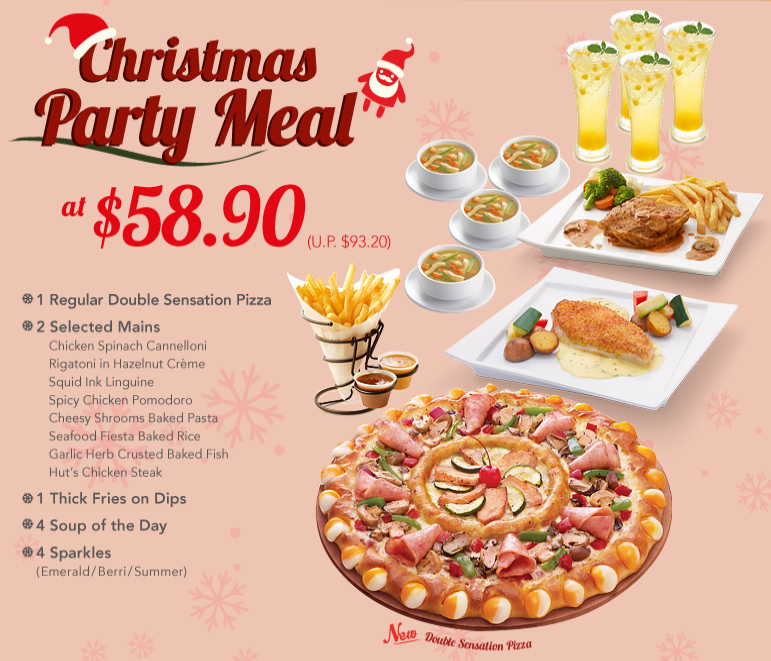 Previously: Pizza Hut's Cheeseburger Crust Pizza that's only available in the Middle East.