To support the U.S. World Cup team in their match Tuesday against Belgium, the Waffle House social media accounts have suddenly become INCREDIBLY sassy.
They posted this photo Tuesday morning with the caption, "and today we will dominate #USA."
Their Twitter account has been retweeting an insane amount of anti-Belgian propaganda, as well.
Going so far as to completely deny that Belgian waffles exist!
The folks over at TMZ noticed that the Waffle House social media team was mobilizing and asked a representative for the chain what the deal was.
"We support a boycott on Belgian Waffles," the spokesperson said. "We support America. We don't support Belgian Waffles."
Shade thrown.
Hoping to calm the growing anti-Belgium waffle sentiment that Waffle House has been promoting, New York City's Wafels & Dinges has extended an olive branch.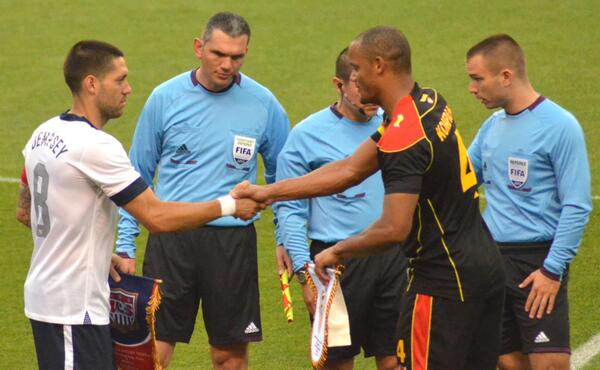 Confusing the feud even further, Belgian waffles were invented by Belgian immigrants for Americans.