Bitter Barista Fired Over Satirical Blog
Matt Watson was fired from his job at a Seattle coffee house after a coffee gossip site (which is a thing that exists) exposed his identity.
This is The Bitter Barista, a satirical blog where, up until recently, Matt "Spek" Watson wrote anonymously about annoying patrons of the coffee shop he worked at.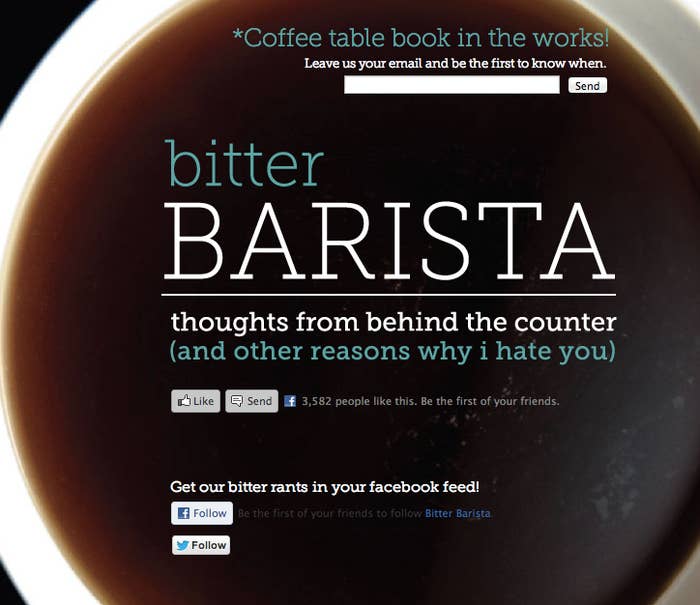 The blog was where he'd put posts like this...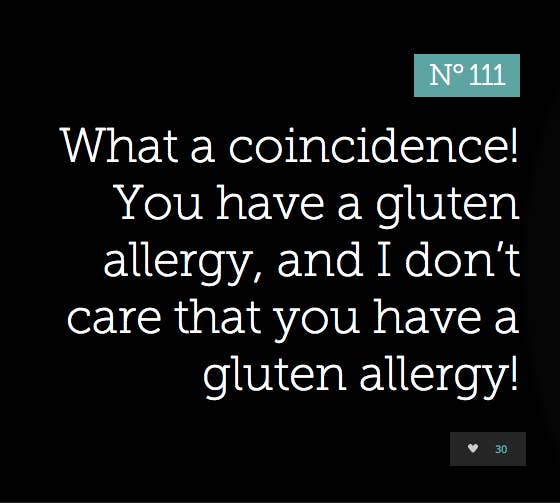 ...or this.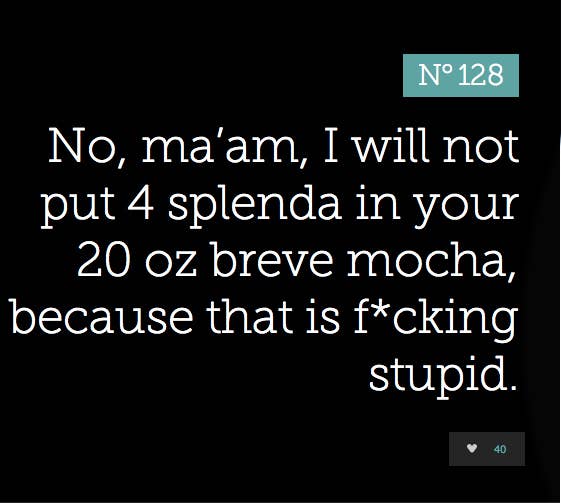 Last week, the coffee news and gossip site Sprudge.com exposed Watson as the author of the blog.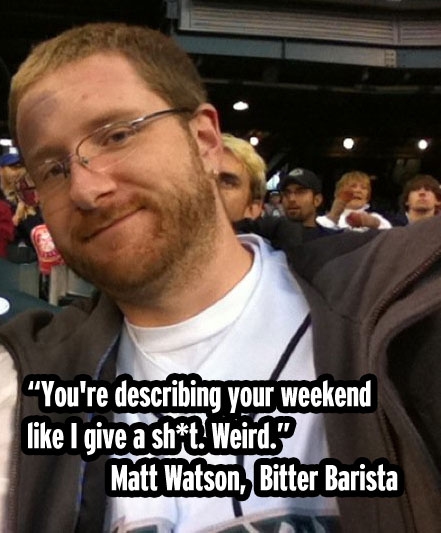 Sprudge.com writer Llewellyn Sinclair apparently thought that the Bitter Barista's tone was too harsh:
There's a lot of anger in this blog, and while we love the well-worn barista cliche, it should be the stuff of mild parody, not an all-out assault on whomever walks through the door of your cafe. Blog work like this probably shouldn't be encouraged, which is why blogs like Bitter Barista (and that recent XO Jane article, and all that Village Voice tripe) need to be shown the cold light of day. Workplace frustrations are fine, but they should be vented over margaritas after work, not on your Twitter account mid-shift.
According to a Seattle Times piece, Watson was then fired from his job at All City Coffee, once his employers learned of the blog. He had worked there for two and a half years.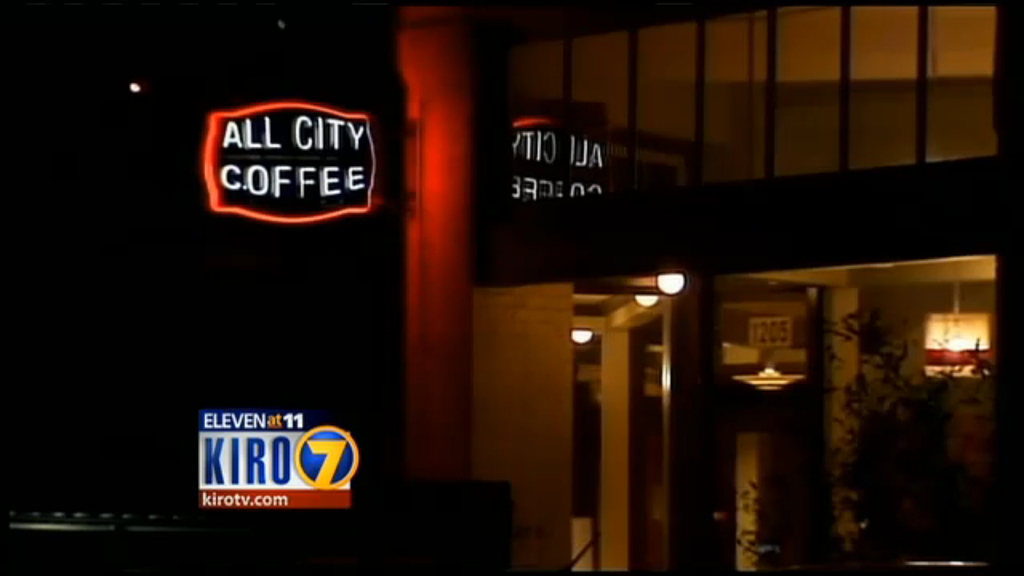 From his blog: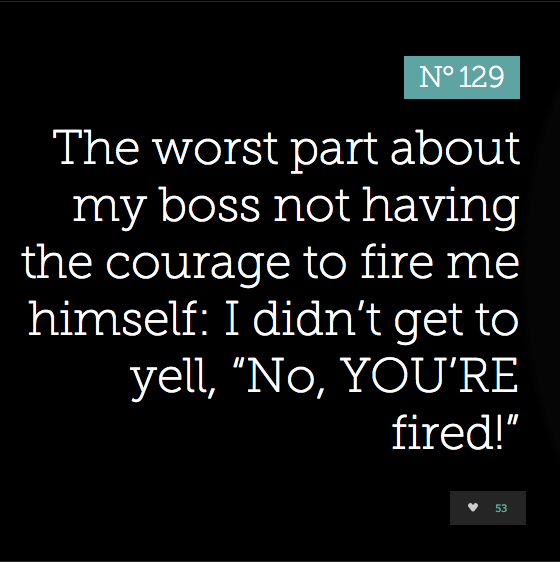 Judging by the majority of the coffee shop's Yelp comments, it doesn't look like Watson's snark invaded reality too often.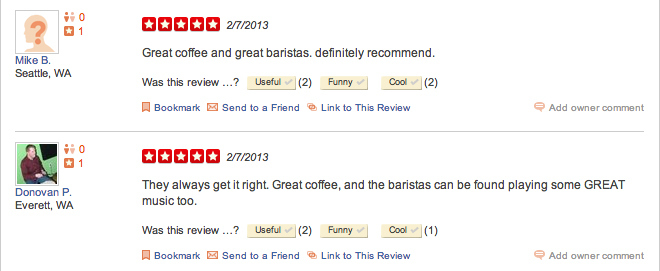 But it's not all bad for Watson. He's working on a Bitter Barista coffee table book, and has gotten job offers from other coffee houses since being let go.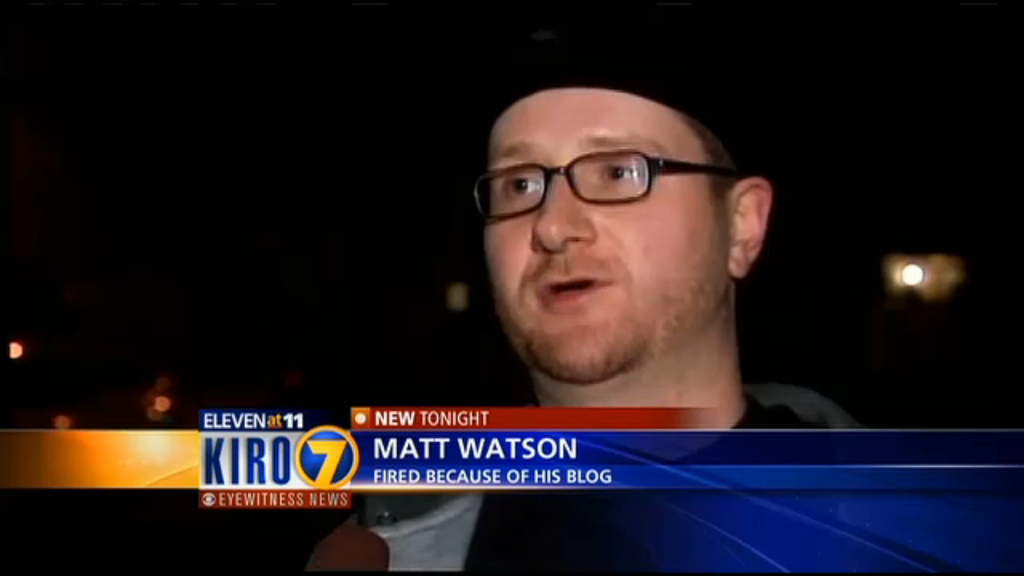 Here's the full KIRO TV local news piece about it.