This is the Krispy Kreme Sloppy Joe. It's being sold by Chicken Charlie's at the San Diego County Fair.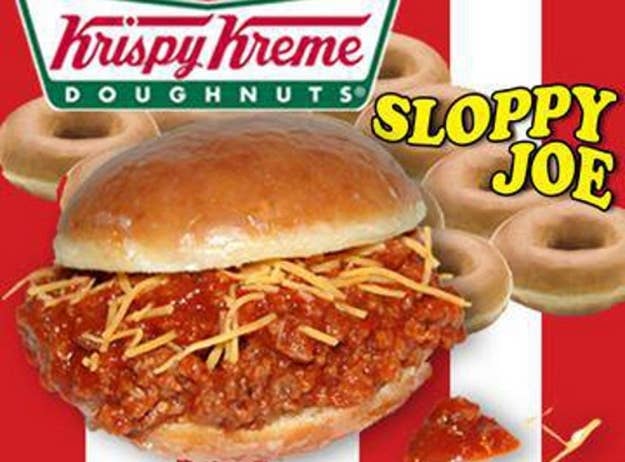 This is what it looks like in real life. Next to it, on the stick there, is a fried bacon-wrapped pickle.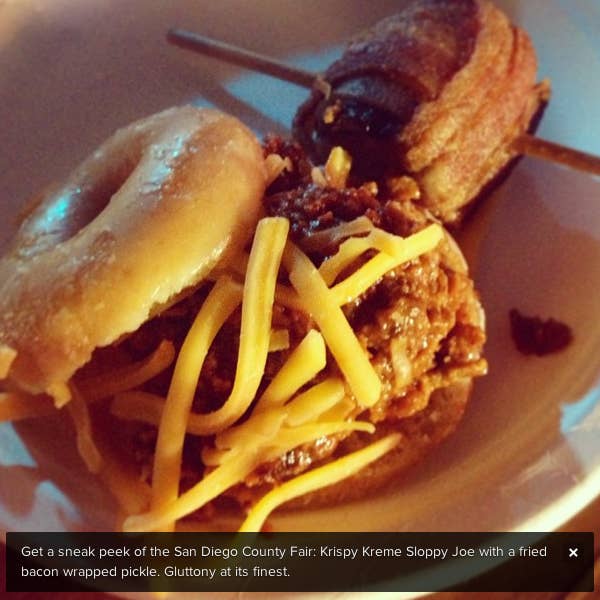 People are already posting photos of this interesting dish online.
Interestingly, while there are a lot of photos of this meaty donut sandwich, very few people have reported back what it actually tastes like.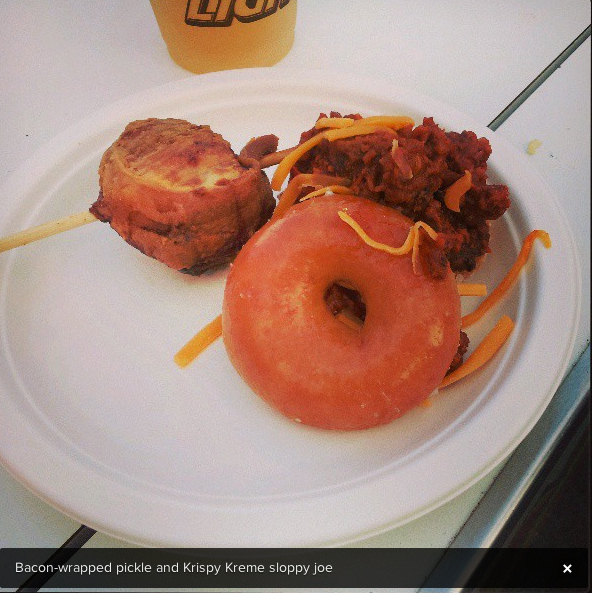 Although, people are definitely excited about it.
The stand that's selling this thing is also offering fried Kool-Aid, fried avocados, and fried Klondike bars, just to name a few.