He submitted a much larger picture of the same photo of Kimye to the site Brown Cardigan.
It was most likely taken in 2012, when the two of them were on vacation with Girls Gone Wild's Joe Francis.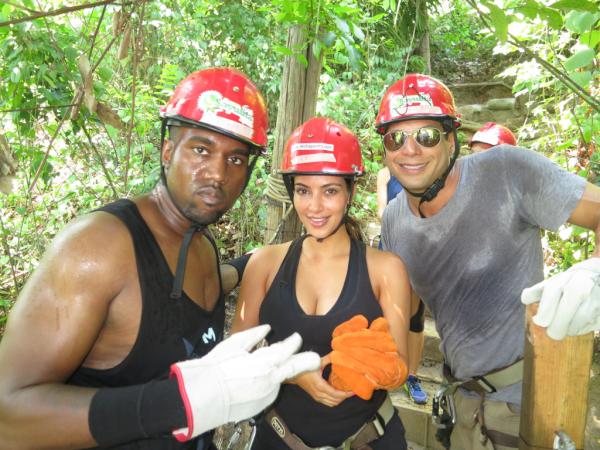 "Found it in a random zip-lining office in the middle of Mexico," Yenni wrote. "They took it, and I don't think it's ever been online..."