19 Impossibly Clever Signs From Ireland's Women's Strike
"There is womb for improvement."
Women across the world and throughout the US are participating in the Women's Strike on Wednesday. In the Republic of Ireland, women are striking to protest against the Eighth Amendment, which in Ireland gives an unborn child the right to life and effectively bans abortion across the country.
Due to the country's strict abortion laws, thousands of women a year are forced to travel to the UK to get an abortion — or undergo an even riskier procedure done illegally at home. On Wednesday, thousands of Dubliners shut down a bridge in the centre of the city demanding the government repeal the law.
1.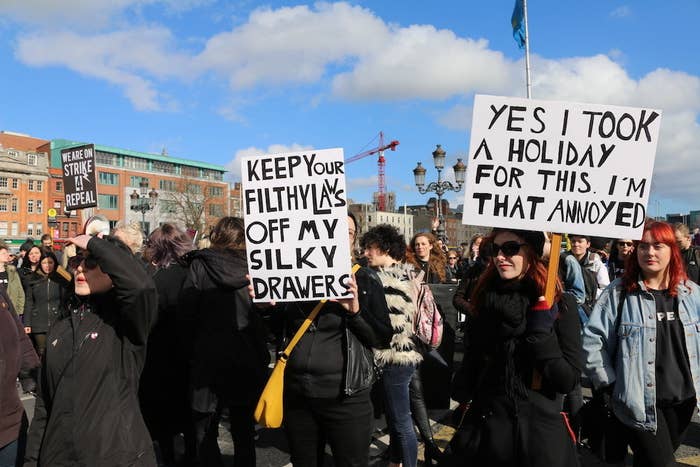 2.
3.
4.
5.
6.
7.
8.
9.
10.
11.
12.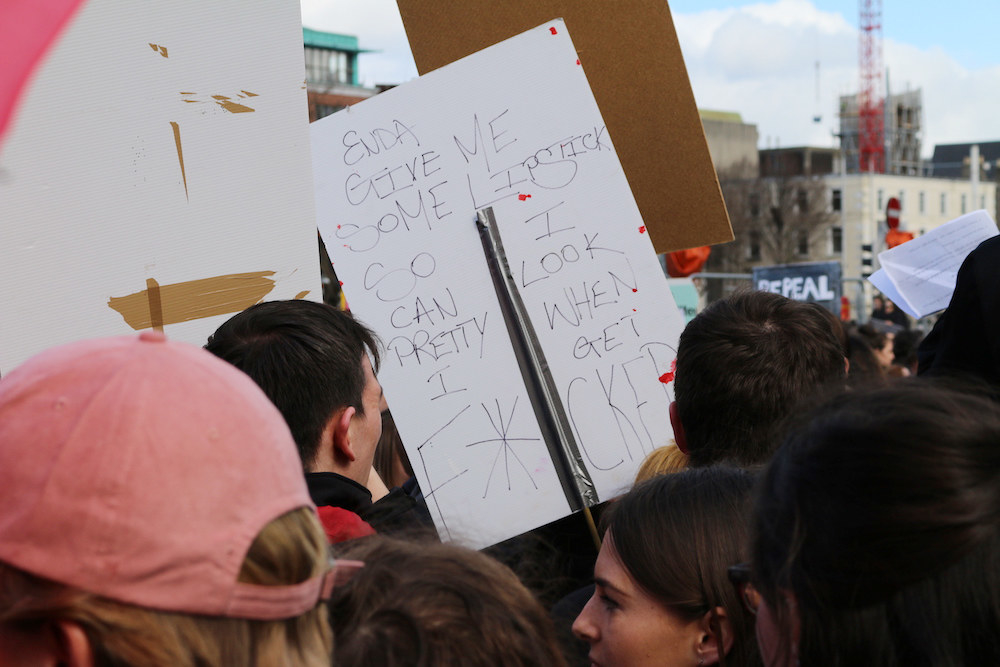 13.
14.
15.
16.
17.
18.
19.