She starts off small, by dropping a toilet paper roll so that it lands upright.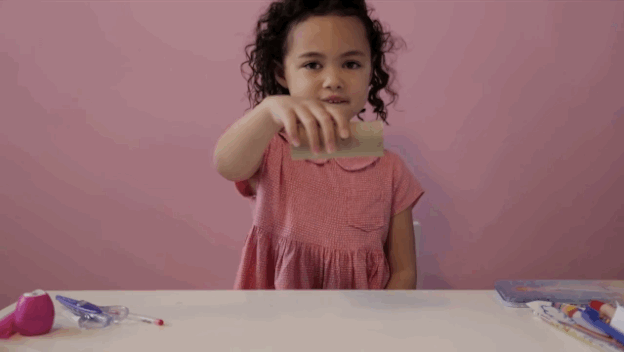 And then Riley really starts to show her skills.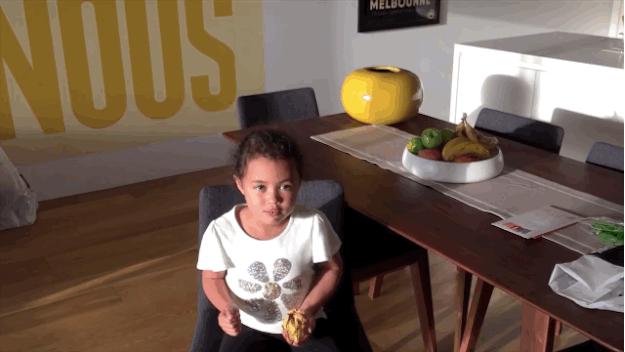 She is a zen master.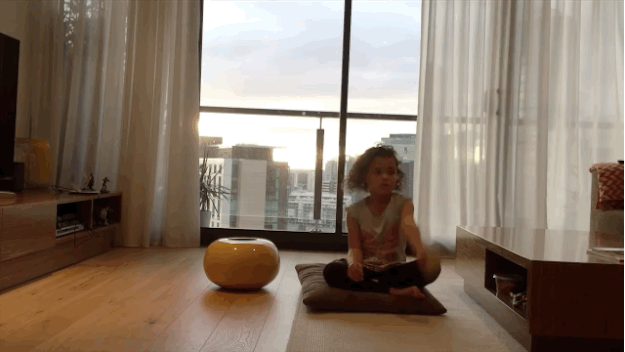 How does she do it? Apparently a ton of practice.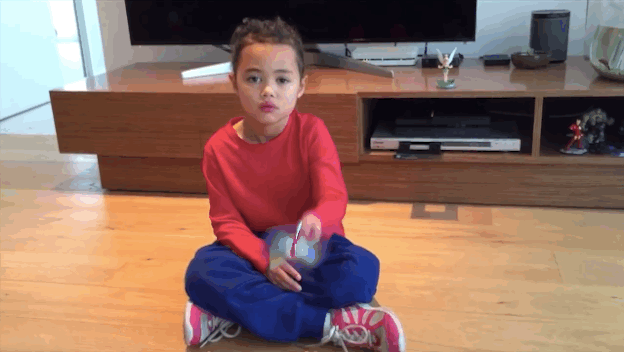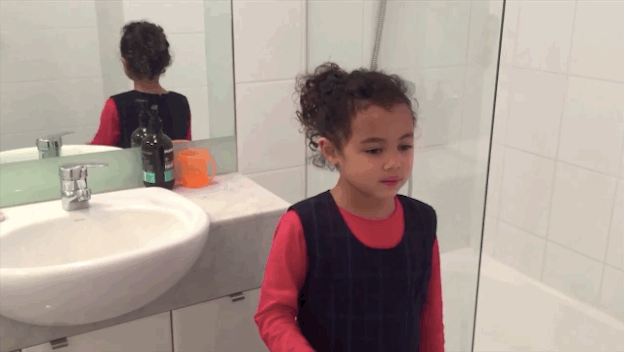 This took 36 shots.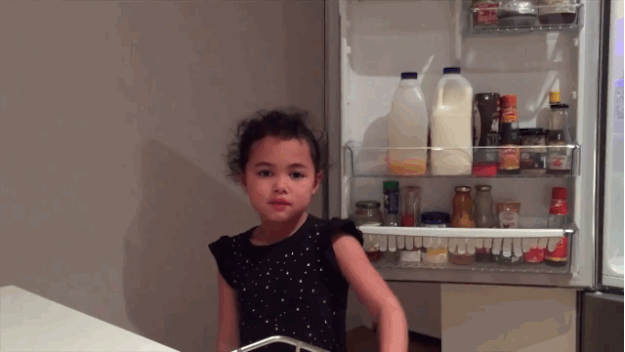 And this feat of breakfast magic took 54 attempts.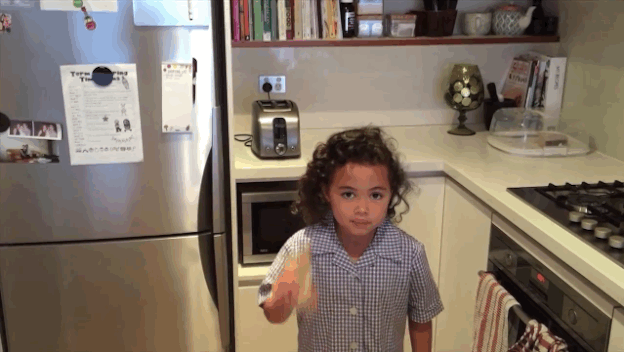 The practice paid off, and her look of triumph will melt your heart.