Madonna has never shied away from taking a fashion risk at the Grammys. Remember last year's grill?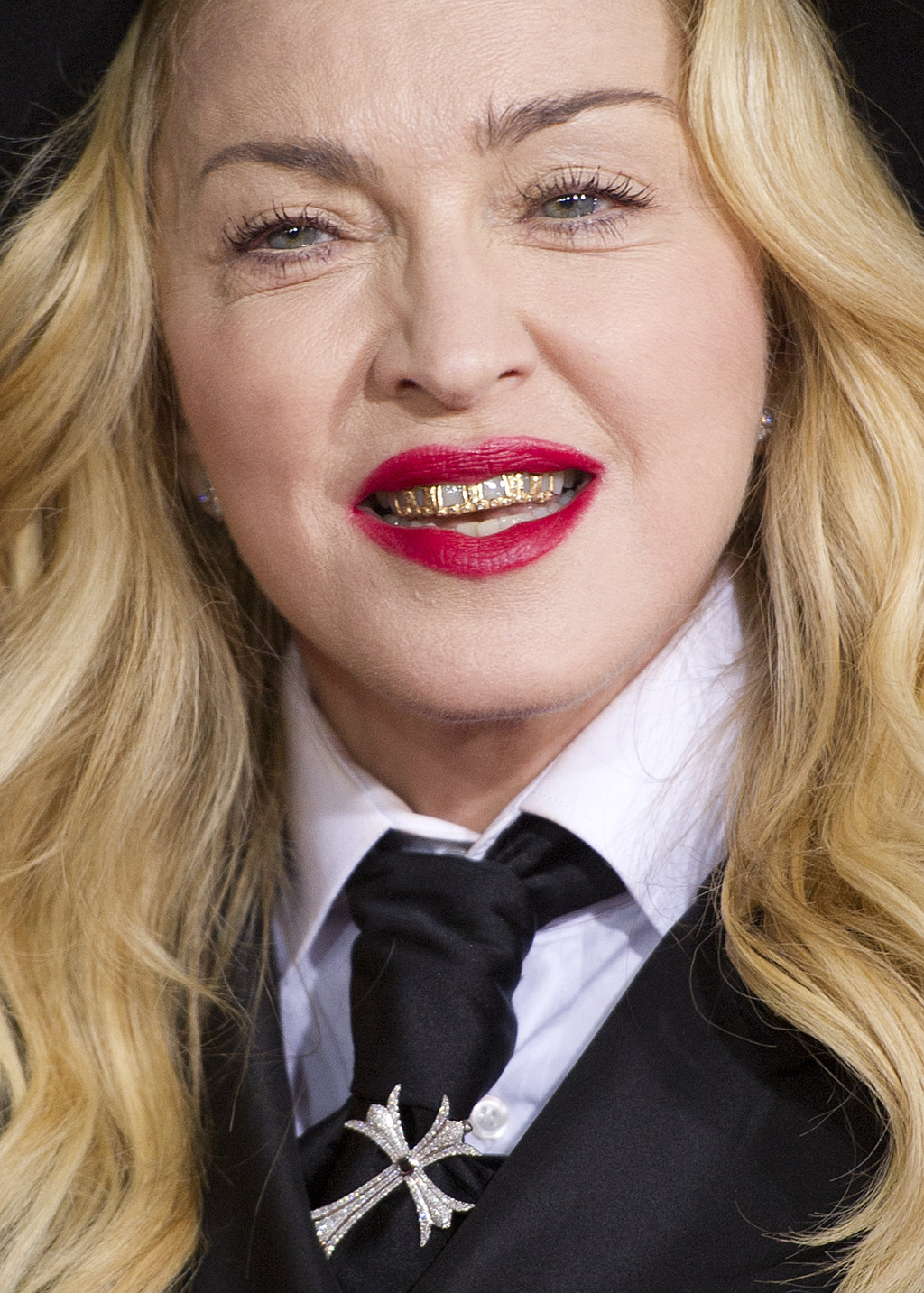 Or last year's Rhinestone Cowboy look?
And this year is no different.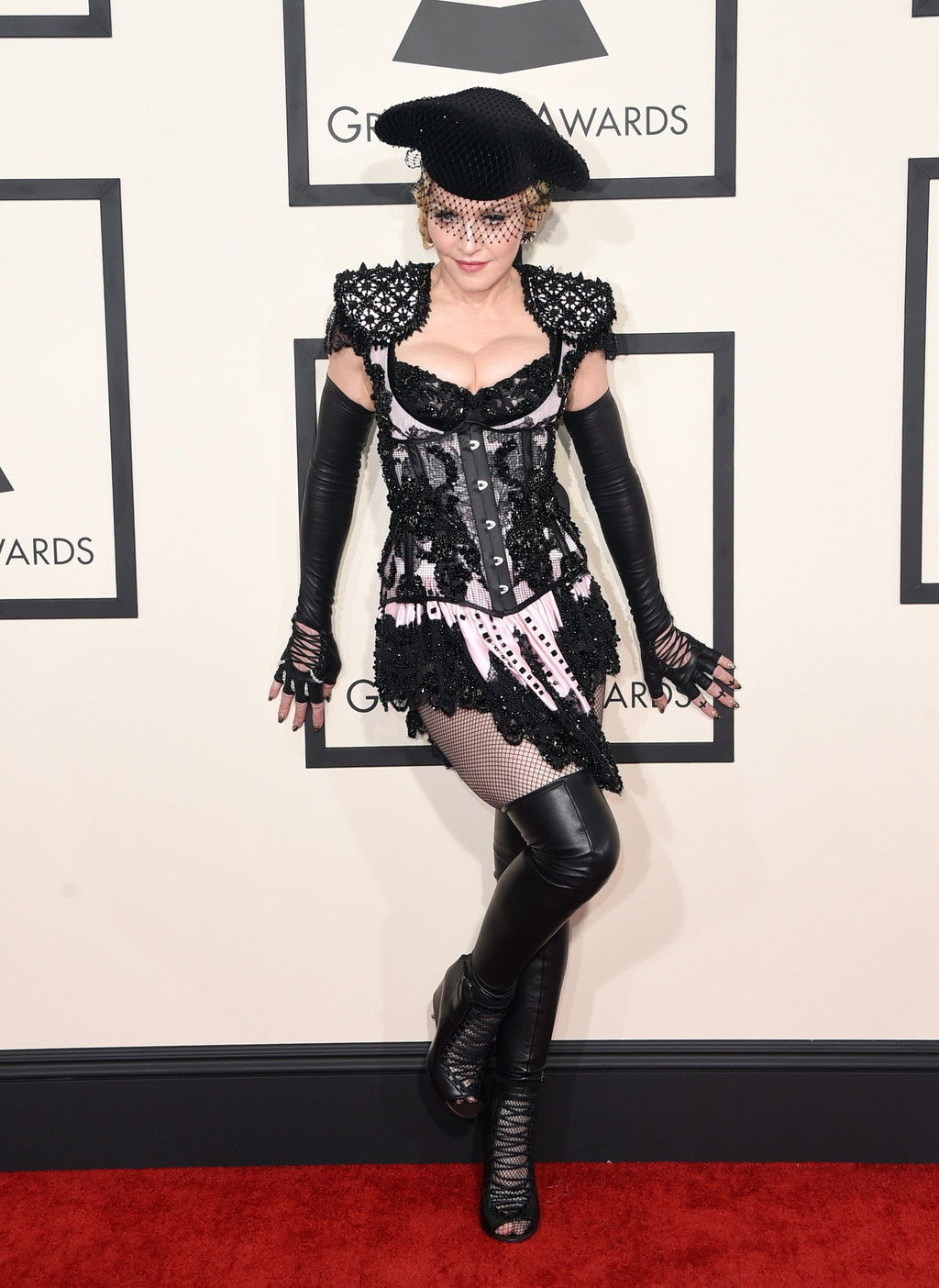 From here feet to her fingernails, there is SO much going on.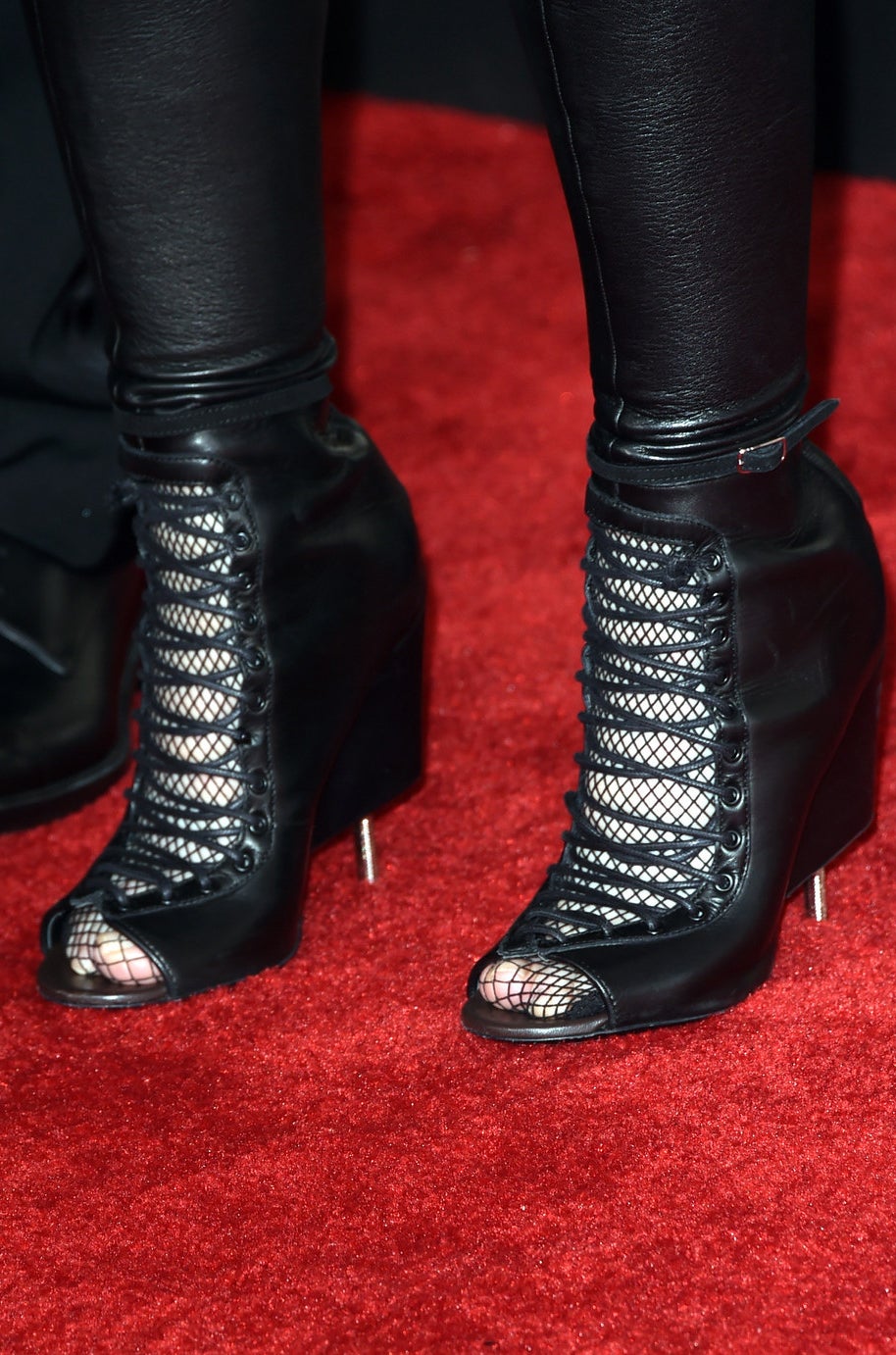 No doubt a riff on the outfit she wore in her new video, it's a little bit Lady Marmalade.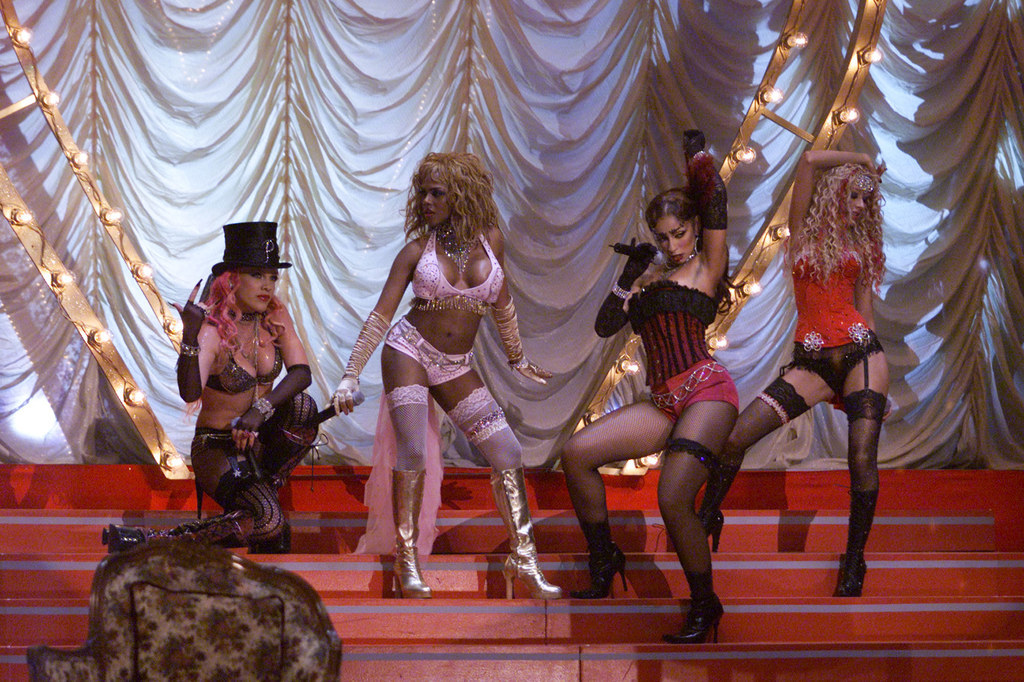 And there's a little bit of her look from the "Take a Bow" video.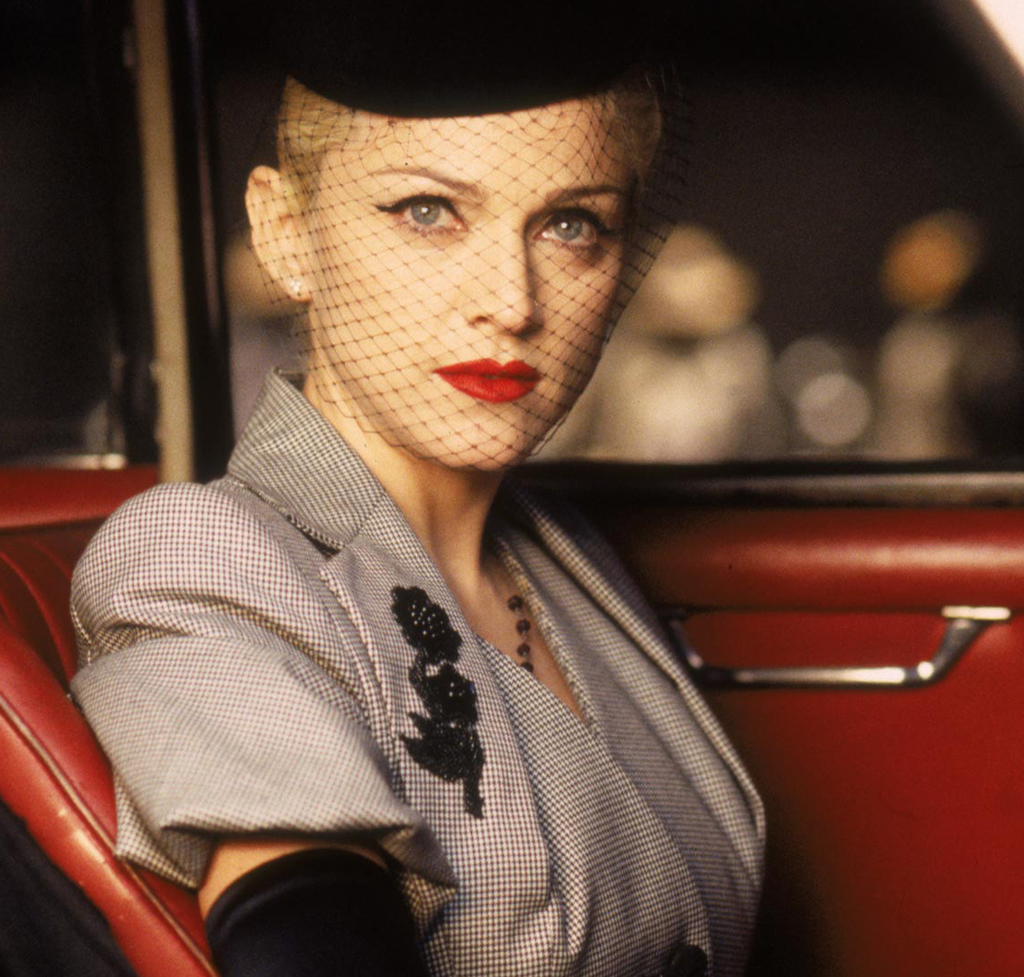 And a little bit from the matador in "Take a Bow."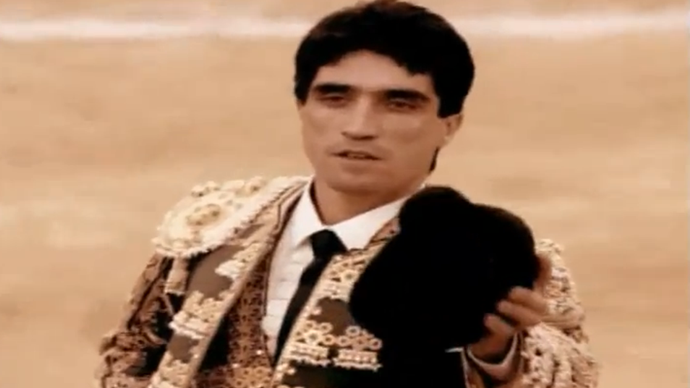 You got to hand it to Madge - after all these years, she still knows how to make an entrance onto the red carpet...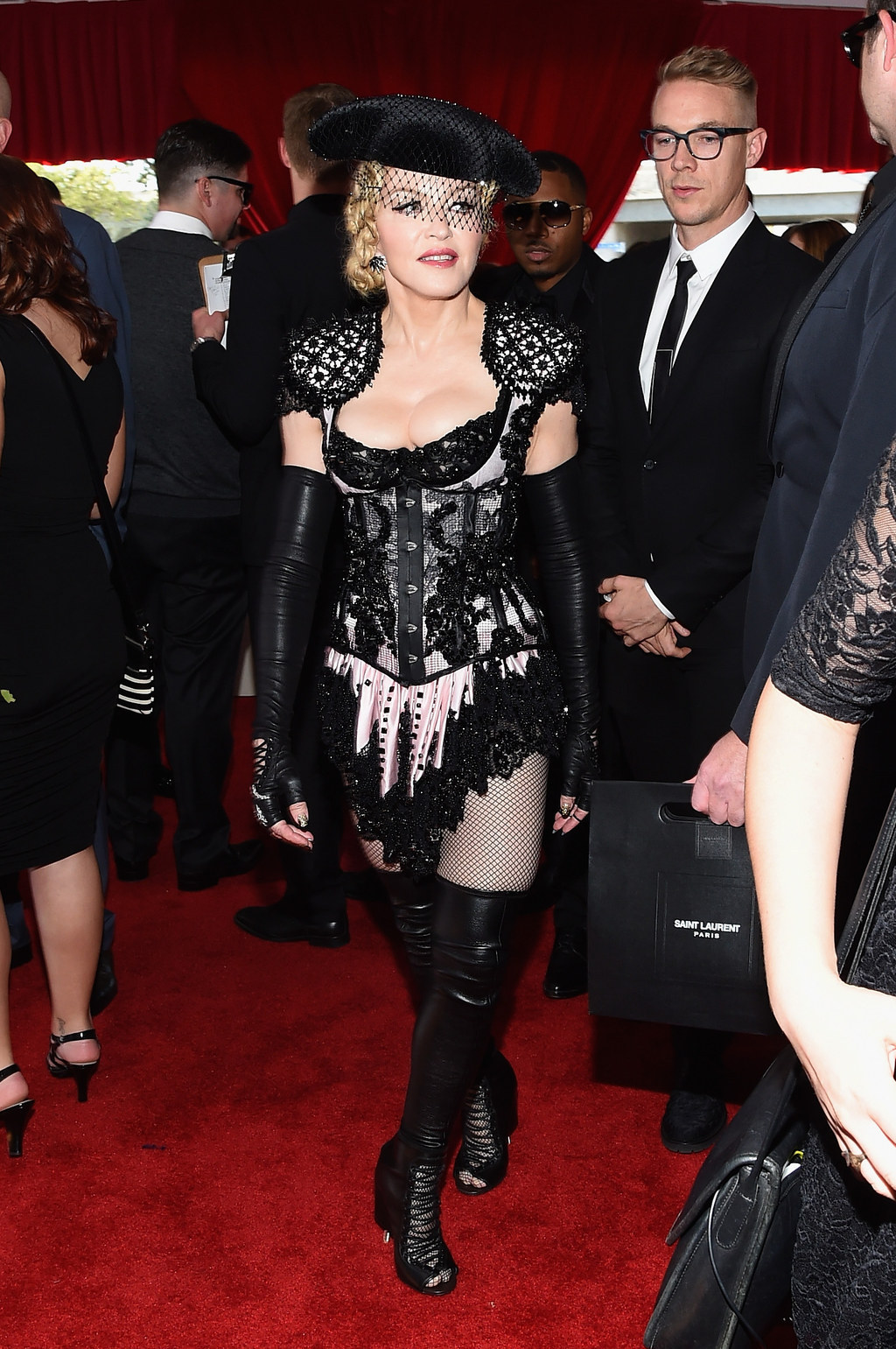 ...and an exit.